One of the challenges of Living on Less is finding and keeping reliable vehicles. Whether you are committed to living off one income, determined to stay out of debt or simply find yourself in a financial bind transportation can become a problem.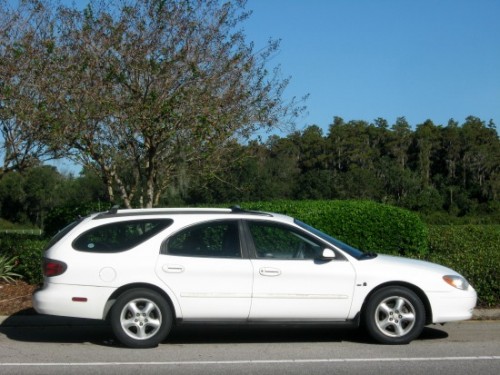 Our family is no different but we have experienced a few blessings in the midst of the challenges.
In November 2013 a friend graciously gave us a used Taurus station wagon (read more about that story here). At the time we also had a Ford Escort which my husband drove to work. Adding a second vehicle made my life much easier as I had been driving hours a day to get everyone to work and back.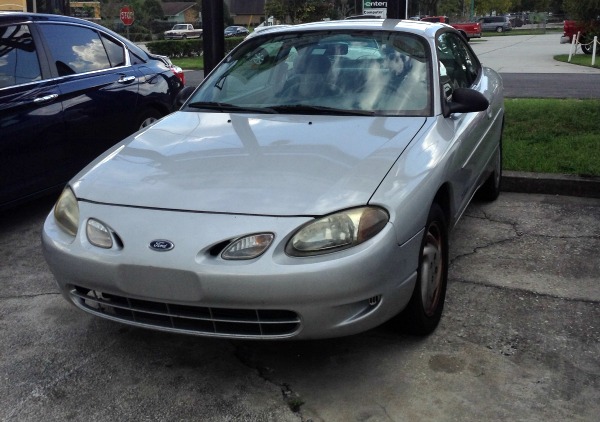 In September 2014 the Escort stopped working and required repairs far greater than the value of the car so we were down to one car again. We sold it for $400 to a salvage dealer.
Then on February 14th of this year our station wagon was rear-ended while I was stopped in traffic (read more here). The car was undriveable which left us without a vehicle at all. We rented a car for a few days until we could figure out what to do.
On February 18th our insurance company declared the Taurus station wagon to be a total loss and gave us a check for $2000, which was fair for the age of the car but left us in a bind because finding a reliable car in our area for $2000 is very difficult. We are absolutely committed to not going into debt so getting a loan for a vehicle was out of the question. We called about a few cars for sale in local ads but they were always sold by the time we called.
We decided to pray and wait on God to provide a vehicle for us.
Trusting God for something as big as a car is risky and difficult but we had seen God's faithfulness in giving us the station wagon in the first place and we knew that He could do it again.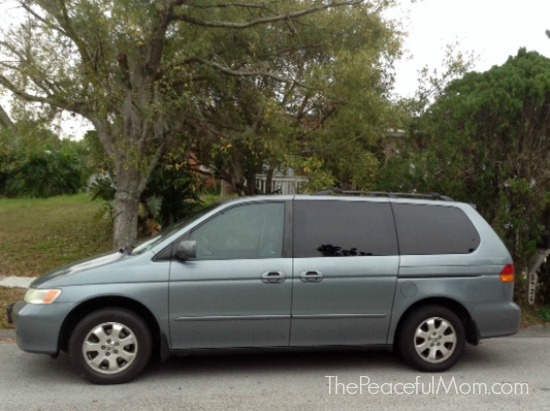 Ten days later on February 24th friends called us to ask if we wanted their Honda Odyssey van because they had purchased a new one. Of course we accepted!
Was it difficult to wait 10 days for God to provide a vehicle? YES!
Are we glad we waited? YES!
We chose to spend $1300 of our insurance money for some preventative maintenance and non-essential repair items like fixing a broken power window motor and we also paid for our rental car. Now we not only have a newer, bigger and better vehicle, we were also able to put several hundred dollars into savings!
I love how The Message says it:
Meanwhile, the moment we get tired in the waiting, God's Spirit is right alongside helping us along. If we don't know how or what to pray, it doesn't matter. He does our praying in and for us, making prayer out of our wordless sighs, our aching groans. He knows us far better than we know ourselves, knows our pregnant condition, and keeps us present before God. That's why we can be so sure that every detail in our lives of love for God is worked into something good."
Waiting on God always leads to something good in our lives.
Am I saying that God will give you a new car? He might.
What I am saying is that whatever you are trusting God for and waiting for, don't give up hope. He will come through for you. And if you have a problem that you can't solve, try inviting God in to help you. You might just be surprised.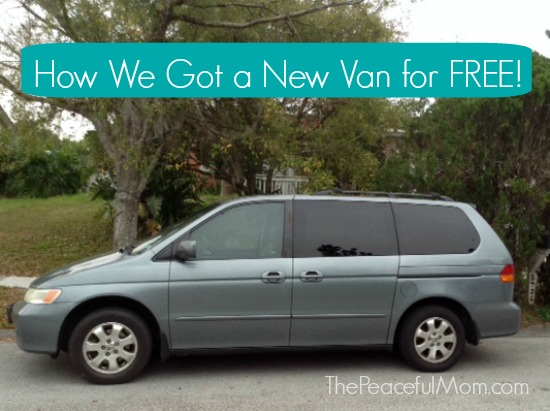 You May Also Enjoy: