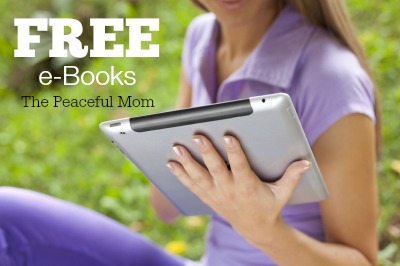 Free Kindle eBooks: Save money and learn new things!
Click here for links to all of the free Kindle books available today including:
500 Things to Know About Saving Money: Tips to Save Money on Food, Your Bills, Your House, Travel, and Children
Broke Brain: Overcoming the Psychological Triggers that Make You Spend Money
Organize Yourself Starting Today! Effective Strategies that Actually Work and Help You Immediately Take Control of Your Life, Your Mind and Your Future
90 Lunch Box Recipes: Healthy Lunchbox Recipes for Kids. A Common Sense Guide & Gluten Free Paleo Lunch Box Cookbook for School & Work
The Ultimate Sugar Addiction Cure: The Step by Step Process on How to Beat Sugar Addiction Forever in 21 Days or Less!
(You can read these on your laptop or desk computer too!)
Click here for more DEALS & FREEBIES to help you save money!
Make Money Online!
Click here for a complete list of The Peaceful Mom's recommended survey sites.