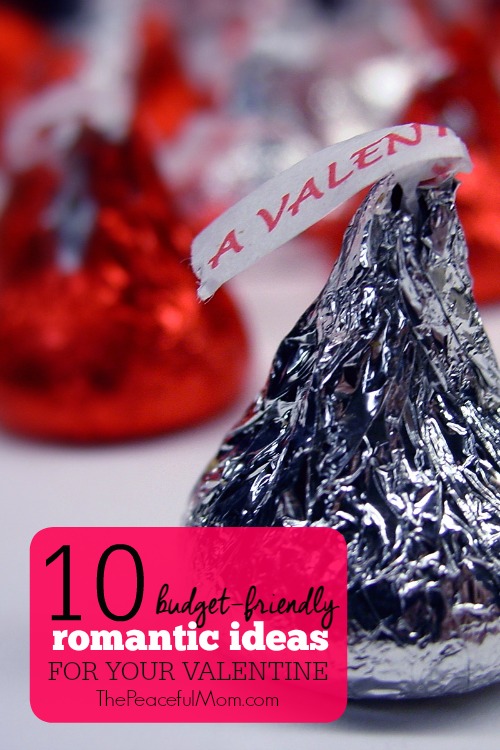 Valentine's Day is just around the corner and maybe you want to celebrate but you don't have a lot of cash. Try one of these Ten Budget Friendly Valentine's Ideas: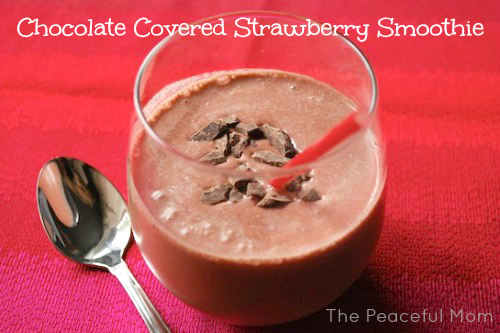 Serve Breakfast in Bed
Make heart-shaped waffles with this Chocolate Covered Cherry Smoothie topped with whipped cream or make this Gluten Free Valentine Breakfast.
Give Him a Kiss
Place chocolate kiss candies in the shape of a heart on the hood of his car and then give him a real kiss for every chocolate one.
Take a Sunset Stroll
Bundle up and take a thermos of coffee or hot cocoa and some baked goodies to a local park or lake a little before sunset. Kiss each other as the sun is going down then enjoy your coffee and snacks.
Serve Fondue by Candlelight
Serve chocolate and cheese fondue (you can use a crock pot) with bread and fruit then give each other a back or foot massage.
Enjoy Dessert and a Memory
Split a dessert at a local restaurant or cafe and reminisce about your first date.
Create a Romantic Picnic
Lower the lights and serve dinner on a blanket on the living room floor. Serve bread, cheese and fruit with a little wine if it's in the budget.
Go Window Shopping
Visit a local area with interesting shops and while you are walking tell your sweetie how much you love and appreciate him. Enjoy coffee afterward.
Cook Together
Choose an easy recipe like Fettucine Alfredo with garlic toast triangles to whip up together and eat by candlelight.
Movie Marathon
Make a nest for the two of you on the couch, prepare some snacks and drinks and watch your favorite movies with lots of snuggling.
Drive-In Date
Speaking of movies, why not take your laptop and drive out to a scenic spot to watch a movie together. Don't forget to pack your favorite movie snacks and a blanket to cuddle under.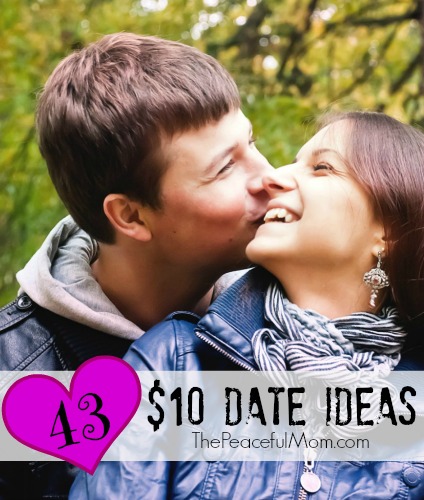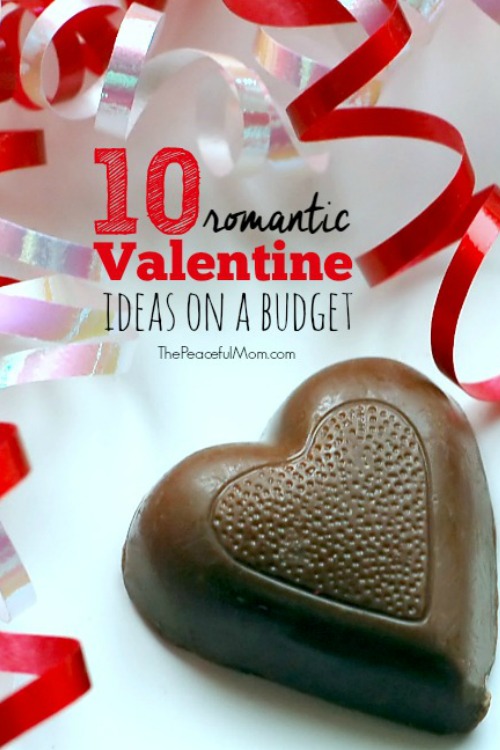 You May Also Enjoy: