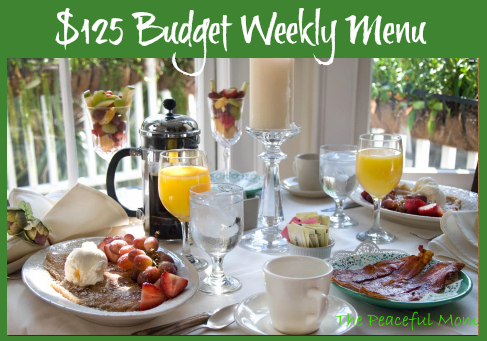 $125 Budget Weekly Menu –  Making a weekly meal plan keeps me sane and helps me to save money. See how I'm feeding my family of six including four teens for around $125 a week.
*Items marked with an asterisk were purchased in previous weeks in the $125 Budget and are in the pantry, fridge or freezer. Click purple links to go to recipes!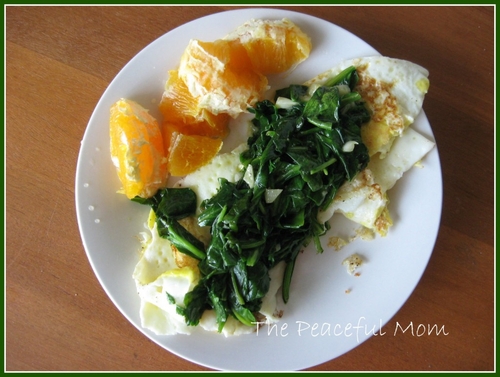 BREAKFAST
Fried Eggs with Spinach, fresh orange slices
Oatmeal* with cinnamon and raisins*
Cottage Cheese, fresh blueberries, cheese toast
Cereal with milk  x 2
Cinnamon Raisin Bagel* with cream cheese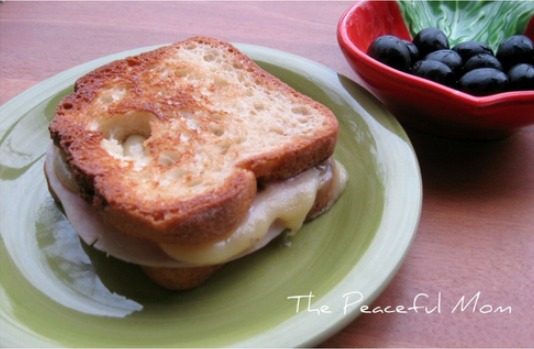 LUNCH
Turkey Pepper Jack Grilled Cheese, tortilla chips, black olives
Easy Cheese Quesadillas, canned peaches*
Apple Sandwiches*, raisins*
Homemade Pizza Bagel*
Leftovers from Dinner
Ham Sandwich, tortilla chips, pickles*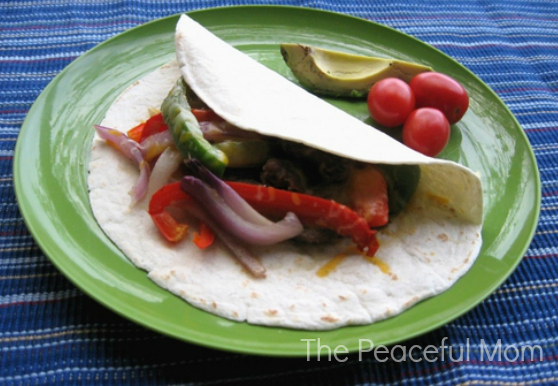 DINNER
Delicious Steak Fajitas, Tomato Cucumber Salad
Fettucini Alfredo with grilled chicken, romaine salad*, garlic toast triangles
Super Nachos: bean dip, taco meat, guacamole, cheese, sour cream, black olives
Breakfast for Dinner: Biscuits, scrambled eggs, bacon*
Homemade 10 Minute Pizza, salad
London Broil* (previously purchased on sale and in the freezer), steamed green beans*, rice*
Sweet and Spicy Chinese Chicken (part of my 12 Freezer Meals in 1 Hour), rice, steamed broccoli
Read what we do about snacks here.
Please Note: You may not be able to replicate this exact menu for $125 because sales vary by region and you will have different items on hand but you can save money just by using a meal plan. 🙂)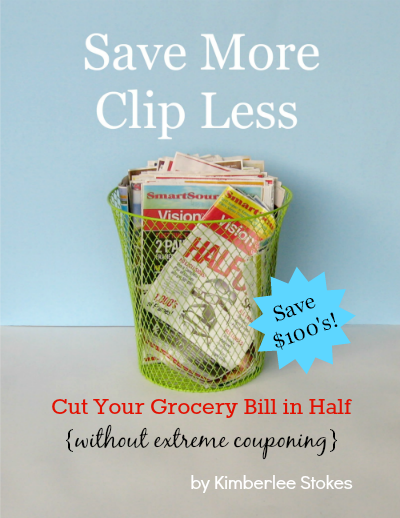 Read how I feed my family for less without extreme couponing in my Save More-Clip Less ebook!  
Click here to see what others are saying about this book

If you'd like help with creating tasty, simple and budget-friendly meals check out my favorite meal planning service eMeals*.  Plans start as low as $7 a month for a 3 month subscription and include recipes and a grocery list! They even have a slow cooker plan for those busy days. Right now you can sign up for a FREE 2 week trial of your favorite plan.
Click here to see a sample menu and start your FREE trial!
You May Also Enjoy: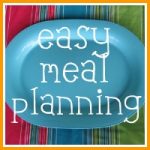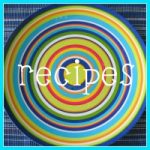 For more menu ideas, check out OrgJunkie Menu Plan Mondays.
*affiliate link– Read our disclosure policy here.