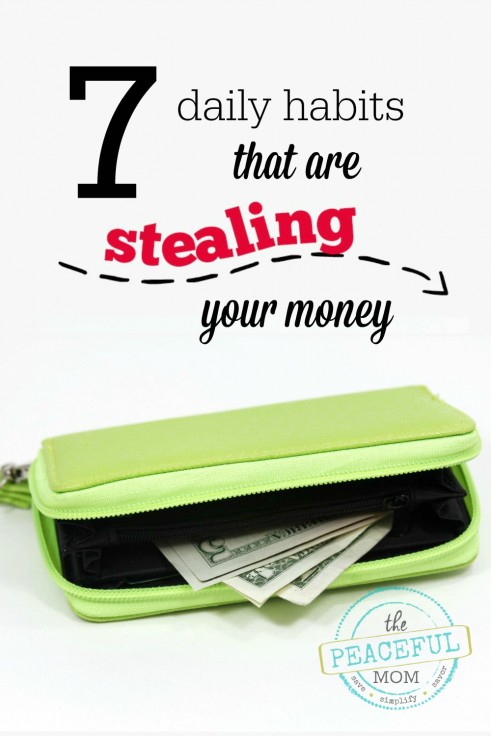 If you're like me you want to save money but maybe you are having a difficult time actually getting the money into your savings account.
By making some small adjustments to your daily habits you can save hundreds and even thousands of dollars each year. So what habits are preventing you from saving?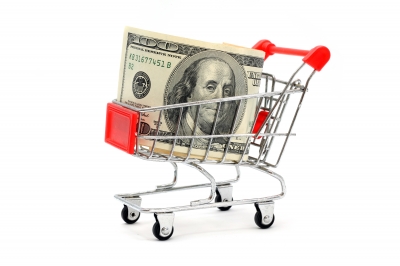 Making Multiple Trips to the Store
You go to the store to pick up a gallon of milk and end up spending $20 because you grabbed a few extra items while you were there. If you do this just once a week you have spent $80 or more in a month on items that you didn't need. Of course you will probably eat that food but you could have eaten more cheaply by planning your shopping.
FIX: Create a detailed meal plan once a week. Print this FREE Customizable Menu Planner. Click here for Easy Meal Planning Ideas.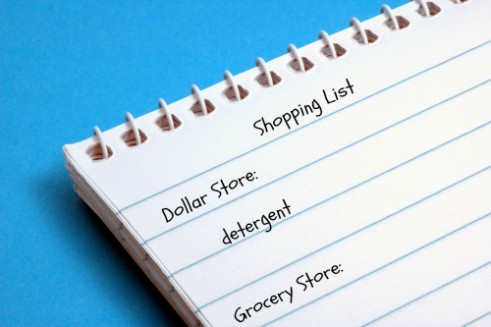 Shopping Without a List
Speaking of meal planning, going to the grocery store without a list costs you money because you purchase whatever looks good rather than buying ingredients for specific meals. And if you are like most Americans about 1/3 of the food you buy goes bad before you eat it which costs you even more money.
FIX: Download this FREE printable grocery list to keep on the fridge. Mark items as you run out of them and add the items you need for your meals this week before you head to the store.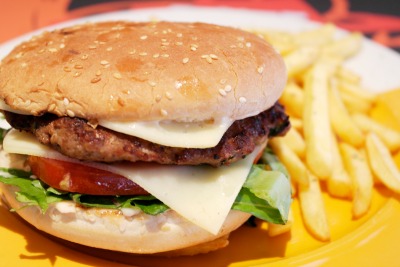 Eating Fast Food
You're out running errands and the kids are hungry so you just make a quick run through the drive through — and spend $15 – $25. It may not seem like much but those fast food purchases can add up quickly over the month and before you know it you have spent $100 or more.
FIX: Pack some snacks to take with you and pop dinner in the slow cooker in the morning on busy days. (Click here for my 12 Slow Cooker Freezer Meals in 1 Hour Plan so you have meals ready to go.)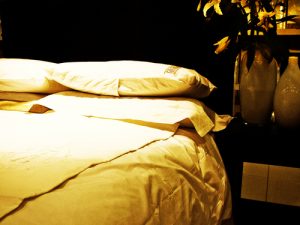 Going to Bed Late
When you go to bed late you cut your hours of sleep and then you're dragging through the day with a foggy brain. The brain fog weakens your will power and causes you to make poor decisions such as visiting the snack machine at work or ordering pizza because you're too tired to cook. These impulse purchases seem small in the moment but they can be a huge drain on your wallet.
FIX: Make it a goal to get in bed by 10:30 p.m. at the latest.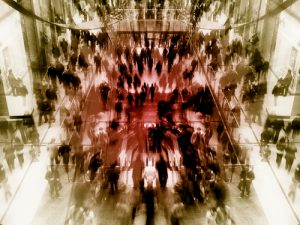 Shopping for Entertainment
If you are in the habit of visiting the mall with friends or shopping the thrift stores on a regular basis you may want to find alternate sources of entertainment. The fact is the more you shop the more you will buy and all of those new items cost you money that you could be saving.
FIX: Make a list of alternate entertainment options – free concerts, open mic nights at local venues, picnic in the park, invite friends over for dessert and a movie in your home. Make a plan this week that doesn't involve shopping.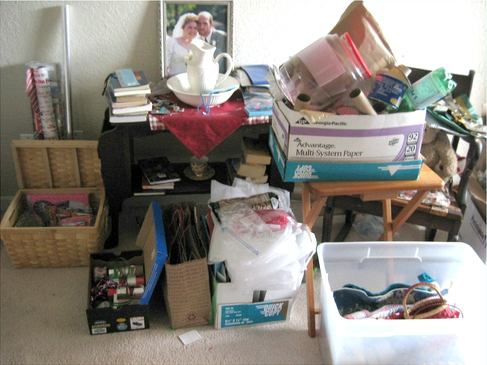 Cluttering Up Your House
Excess shopping and lack of organization can create a tsunami of clutter in your home and that clutter is costing you money. From buying multiple items because you can't find what you have, allowing gift cards to expire, paying late fees because you can't find the bill and "eating" the cost of items you want to return but can't because you can't find the receipt, clutter costs you hundreds and maybe thousands of dollars a year.
FIX: Try my 10 minutes a Day Decluttering technique starting with the main areas of your home.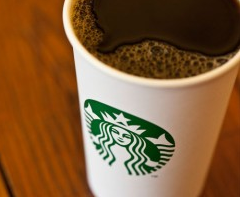 Visiting the Coffee Shop
You knew that I had to mention this one. Stopping in to your local coffee shop just twice a week costs you a minimum of $40 a month. You may feel that the money you are spending is worth it but if you are having trouble saving this is one area to examine.
FIX: If you can't kick the caffeine try making specialty coffee at home for a third of the price.
What habits are draining your wallet? Leave a comment with one habit you will adjust this week.
We're in this together!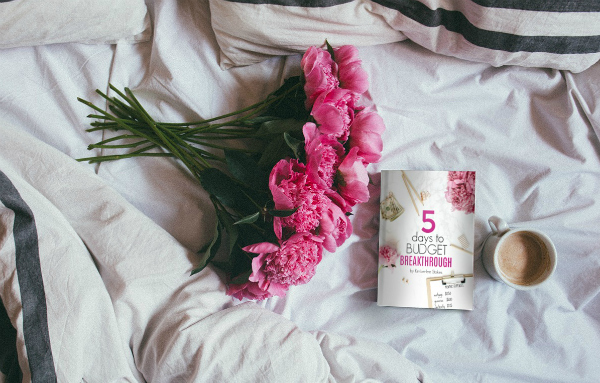 Want to save money but you just can't seem to get the money in the bank? Do you try to budget but fail miserably?
5 Days to Budget Breakthrough will show you simple steps that you can take to change your money and your life!
Click here to read what others are saying about this mini-course!
Make Money Online!
Click here for a complete list of The Peaceful Mom's recommended survey sites.