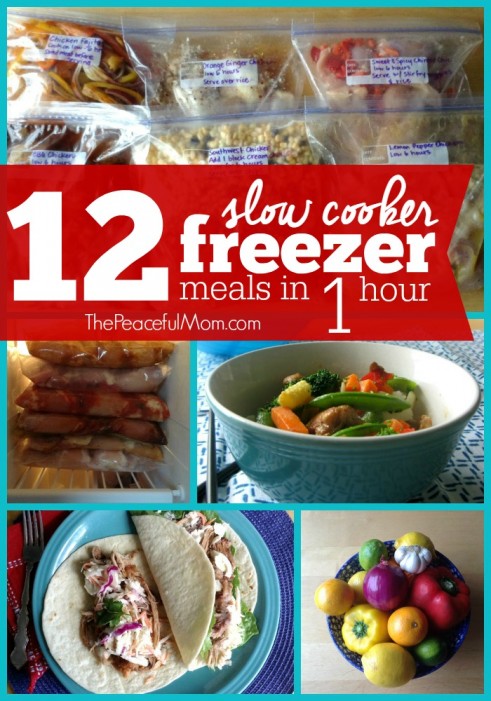 12 Slow Cooker Freezer Meals in 1 Hour – Gluten Free!
I love freezer cooking to make meals as easy as possible but I don't always love the costs involved. My new Freezer Cooking in 1 Hour Plan allows you to take advantage of sale prices by creating 12 meals from 1 main ingredient – boneless skinless chicken. The next time chicken breasts are on sale, stock up and use this plan to put 2 weeks of meals in your freezer in just 1 hour!
You Will Be Making:
Slow Cooker Chicken Fajitas (so good!)
Oriental Orange Chicken
Southwest Chicken
Lemon Pepper Chicken
Slow Cooker BBQ Chicken
Sweet and Spicy Chinese Chicken
Reader Rose writes:
"I just purchased and downloaded your 12 Slow Cooker Freezer Meals In 1 Hour Chicken Plan and I'm so excited to make them on Sunday! I knew that your recipes would be simple and tasty because I have tried some of your other recipes.

I am so pleased at how organized your plan is and that it is possible to prepare the meals in 1 hour. I can't thank you enough!! My husband and I have 5 sons and a handful of friends over many nights. Your meal plan is just what I needed right now! And chicken is something we can afford. We keep most of the ingredients on hand except some of the fresh produce so you really are saving us money too. Thanks Kimberlee! : )"
(I spent several hours putting this plan together so I am charging a small amount for the Assembly package. Thank you for supporting The Peaceful Mom with your purchase!)
Print the complete Shopping List, Assembly Instructions and Recipes!
   $7.00  $5.00 with code EASY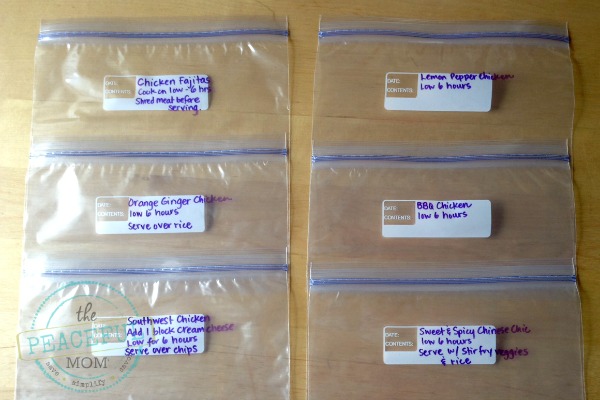 Label your bags.  
I am feeding 2 adults and four teenagers so I place all of the ingredients for the recipes in one bag (6 meals) and cook it all at once which feeds everyone and leaves me with some leftovers for lunches the next day. If you have a smaller family simply divide the ingredients between two gallon freezer bags for each meal to make 12 meals.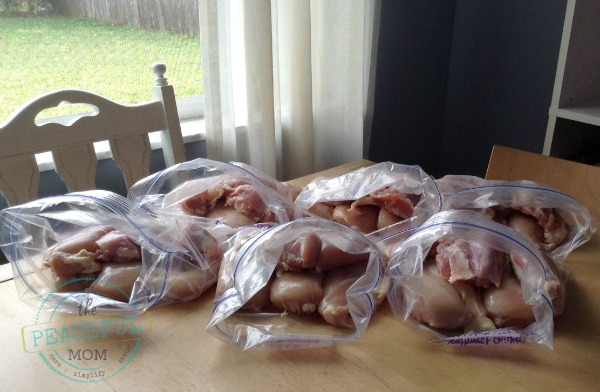 Distribute the chicken.
Divide chicken evenly between 6 or 12 bags.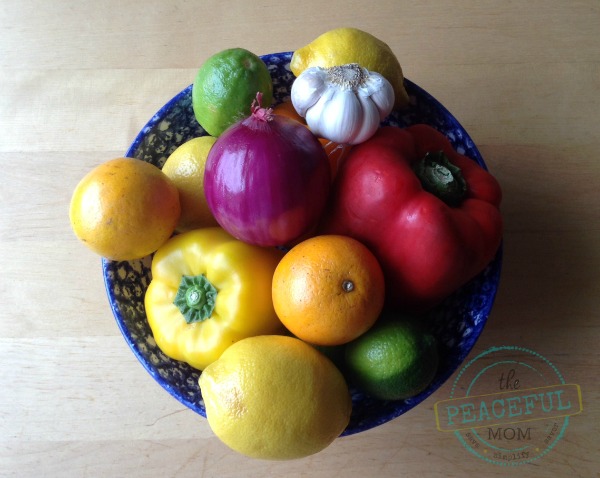 Prep your veggies.
 Slice, dice and mince all the veggies and add to the appropriate bags.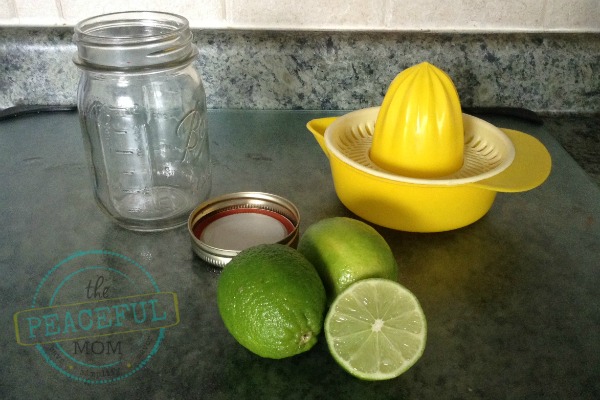 Prepare the marinades.
Follow each recipe to prepare the marinade or sauce for the meal and pour it over the chicken in the freezer bag. If making 12 meals divide the marinade or sauce evenly between the two bags for each meal.
Once you've prepared the bags, zip them up while squeezing as much air from the bag as possible and lie the bags flat on a cookie sheet or directly on your freezer shelf. You may want to place a paper towel between the bags so they don't freeze together (as me how I know about this!).


Print the complete Shopping List, Assembly Instructions and Recipes!
 $7.00  $5.00 with code EASY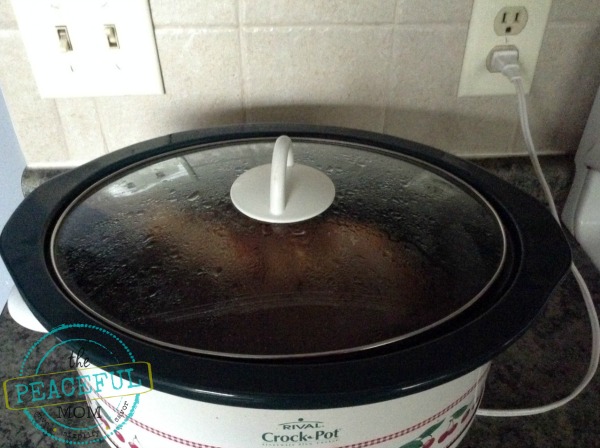 To make dinner on my prep day super easy I place a 4-5 pound Boston Butt or pork shoulder in the slow cooker, cover it with a 16 ounce bottle of our favorite BBQ sauce and cook it on low for 6-8 hours. (To make it even tastier, brown it on all sides and sprinkle seasoning salt on it before placing it in the slow cooker.)
At dinner time I shred the cooked pork and serve it with cole slaw for Southern Pulled Pork Soft Tacos.
When I am cleaning up after dinner I place the remaining pork in a gallon size zipper bag and pop it in the freezer BBQ Pork Sliders later in the week.
Make Money Online!
Click here for a complete list of The Peaceful Mom's recommended survey sites.