I love saving money and I spend a lot of effort saving so that I can stay home with my children. There is one area, however, where I have learned to spend a little more so that I can maintain my penny-pinching ways over the long term: taking care of myself.
"Taking care of yourself" has a different meaning for each person but for me it means spending the money every couple of months to have my hair cut and colored professionally (my hair is too unpredictable to use color from a box) and spending a small percentage of our budget on creative pursuits.
I cannot tell you the difference in my life since I began truly engaging my creativity over the last couple of years but I had to make time and space for it.
I know the value that creative pursuits have brought to my life and that's why I am excited to share a new resource with you!

The Ultimate DIY Bundle is a collection of carefully curated DIY and crafting eBooks and eCourses from the world's leading authors and bloggers in the industry.
For the crazy low price of just $34.95 you get access to a library of over 76 eBooks and eCourses that have been specially selected to give you the practical tips and tools to get your creativity flowing again.
Topics in the bundle include:
Home decor including choosing paint colors, interior design and furniture painting so you can create a home you love
Art Journaling and Scrapbooking tips and techniques
Photography to help you take amazing photos of your family
Handmade gifts to save money throughout the year
Homemade skincare products to give as gifts or keep for yourself
Cake decorating for an amazing cake at your next birthday party
…and a whole lot more (76 eBooks and eCourses in total) – to help you be inspired or get started with your next DIY or crafting project! (And there's no need to worry about information overload: The Ultimate DIY Bundle comes with a complete guide to getting started so that you can know exactly which resource to use for your specific crafting or DIY project and jump straight into it with confidence!)
You know that I only tell you about products that I truly believe are a great value for you and I personally know that the team that put this bundle together has spent MONTHS seeking out the most respected experts in the industry and asking them to contribute their premium-quality eBooks and eCourses. These really are the best of the best when it comes to DIY and crafting advice and information.
[I have already received more value from the Year of Art Journaling book than the cost of the entire collection!]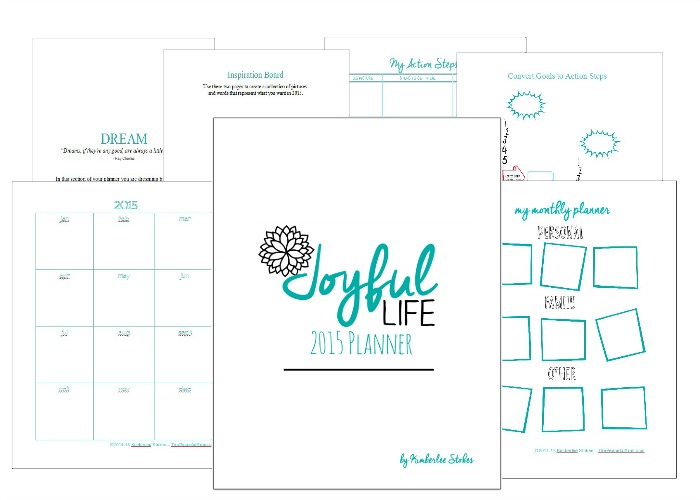 To further increase the value of this bundle I am giving away a FREE copy of my "be happy" ebook and Joyful Life Planner to everyone who purchases a bundle through my links. Simply click the contact tab at the top of ThePeacefulMom.com, email me with your name and the invoice number on your receipt and I will send the ebook and planner out to you. (If you have already purchased the "be happy" ebook and the planner use the free copy as a gift for a friend!)
Hurry though! The Ultimate DIY Bundle will only be on sale for 6 days – from 8am EST on Wednesday, January 21 until 11.59pm EST on Monday, January 26.
You can buy with complete confidence because you're covered by the Ultimate Bundles 30-day money-back guarantee. That means you have a full 30 days to enjoy all the eBooks and eCourses in the bundle and if you don't think they provided enough value you'll get a full refund.
Not only that but The Ultimate DIY Bundle comes with 4 awesome bonuses, worth over $118. That's 3x the price of the bundle alone! These include…
A free $15 Store Credit PLUS 8×10 Art Print from Hope Ink ($43 Value), a free online class from Craftsy (up to $60 Value), free $15 store credit to Fawnsberg.com, a free sewing pattern PLUS a Premium Video Class from UpCraft Club ($19.99 Value), and free, full digital copies of Where Women Create Magazine and Greencraft Magazine ($20 value) from Stampington and Co.
So, don't miss your chance to grab The Ultimate DIY Bundle and get 76 incredible eBooks and eCourses for just $34.95. All you need to do is take action by midnight on Monday, January 26!
This amazing deal ends in just…

Pick up your copy right now, before it's too late. Or, learn more here.
Disclosure: I have included affiliate links in this post. Read the fine print about this bundle and read the answers to frequently asked questions about the bundle.