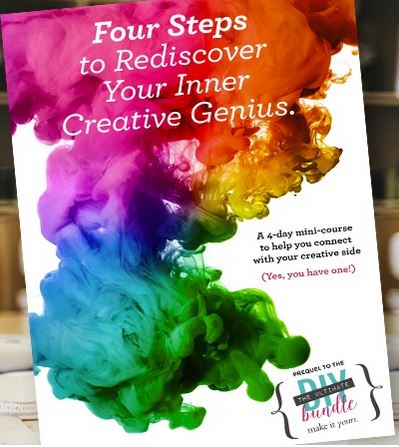 Get the Ultimate DIY eBook Bundle FREE + a FREE Creativity Mini e-Course!
The Ultimate DIY eBook Bundle will be on sale this week for only 5 days and you can earn a FREE copy of the entire bundle (worth over $1200!) when you sign up for the 4 Steps to Rediscovering Your Creative Genius FREE Mini e-Course and refer 10 friends to sign up too!
Click here and enter your name & email address to get the FREE course.
You will be redirected to a page with your referral link which you can share with friends by email or on social media and if 10 friends sign up for the FREE e-Course you will receive an email on January 21, 2015 with details on how to claim your entirely FREE Ultimate DIY eBook Bundle.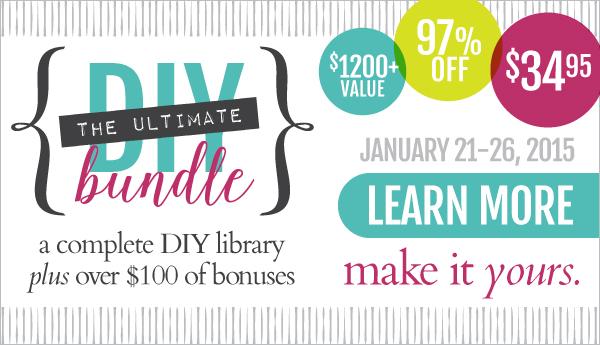 Not only will your friends be able to get the FREE mini e-Course but they can give their referral link to friends and earn a FREE $1200 eBook bundle for themselves — and no one has to buy anything. Track how many friends have signed up on the page that has your referral link.
The Creativity Course is completely FREE but don't wait — you can only sign up through January 20th! (I've taken a peek at the first module and it already has me excited to kick up my creativity.)
Click here for more DEALS & FREEBIES to help you save money!
*Affiliate links are included in this post. Read our disclosure policy here for more information.