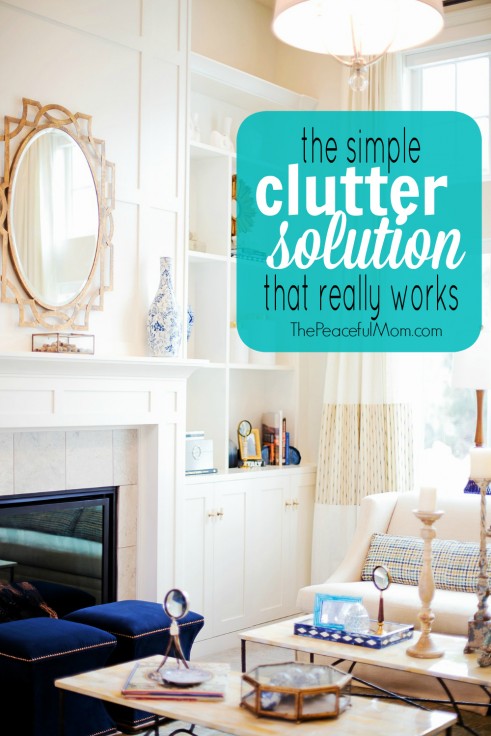 Have you seen the episode of Hoarders where the homeowner falls down and is completely covered by junk only to be found dead two weeks later under the avalanche of stuff?
Okay, so that didn't actually happen.
What IS happening is that clutter is slowly sucking the life out of you every day.
To truly LIVE you need to do more than breathe, eat and drive the kids to extracurricular activities.
You need to be free to enjoy little moments with your family in a peaceful and calm environment.
You need to be liberated from the brain fog so that you have the mental and physical energy to pursue your dreams.
You need to be able to invite friends over without cramming two tons of stuff into your bedroom and feeling anxious about someone mistaking your bedroom door for the bathroom entrance.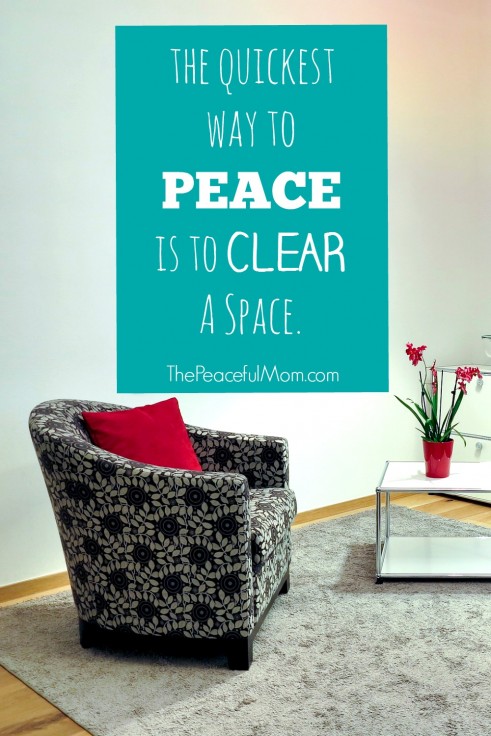 The little piles of stuff (or for some of us BIG piles of stuff) are draining you emotionally, mentally and financially. They are filling you with a sense of dread every time you wake up and they are stealing your joy.
Now you may think that since I write so passionately about this subject that I have it all together in this area.
Um, no.
With four teens, a busy schedule and a love for thrift stores I am in a constant battle to keep the stuff at bay. I wish that I were a minimalist who felt happy with the same six white plates and only three outfits in my closet but I am not.
The one simple strategy for clutter that works is evaluating and decluttering your spaces one tiny step at a time.
Others recommend 15 minutes but that's just too long of a commitment for me — ha! Ten minutes, however, seems like such a ridiculously small amount of time that I can't even make an excuse. I feel crazy if I DON'T do it. (I honestly have no idea why the difference of only five minutes is motivational but for some reason it works.)
I will admit that I am far from perfect in applying this technique but when I "fall off the wagon" it is super easy to jump right back on and just to prove to you that I actually do what I say here is a shot of the items that I have collected over the past two weeks to take to the donation center: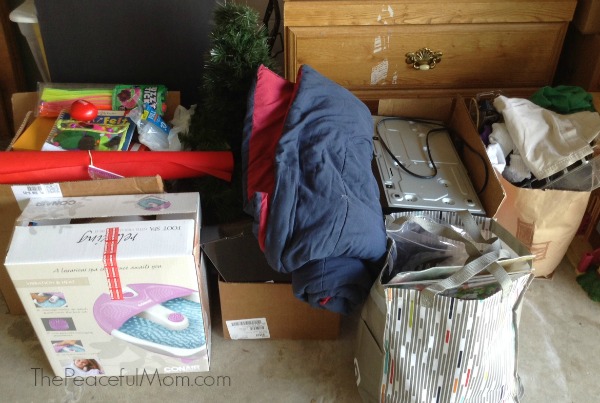 (The sweet little Target shopping bag in the bottom right of the photo will not be donated.)
I know that some people hold yard sales but I have found that the best way to deal with my materialism is to get the stuff out of the house as soon as possible. If I wait for a yard sale I have to look at all the stuff, continue to be drained by it and be tempted to bring it back into my house.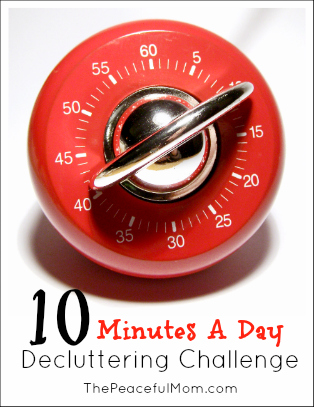 If you would like to join me for the 10 Minutes a Day Decluttering Challenge leave a comment below and then click here to read the 10 Minutes a Day Decluttering Guidelines. (eMail readers will need to click here and scroll to the bottom of the post to leave a comment.)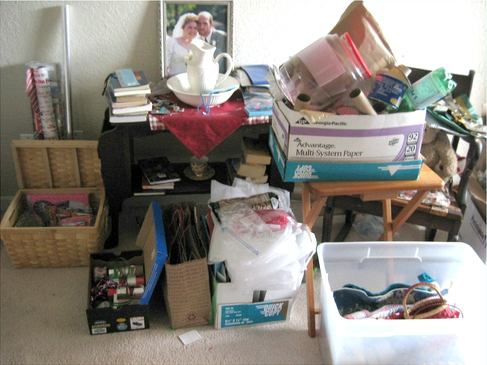 See my previous decluttering projects here. (Yes, it was that bad!)
I would love to hear about your progress so please click on the Contact tab at the top of the website or click here.
If you need additional help I have two resources for you. (Please note: If you purchase these through my links I will receive a small percentage of the purchase price with no extra charge to you.):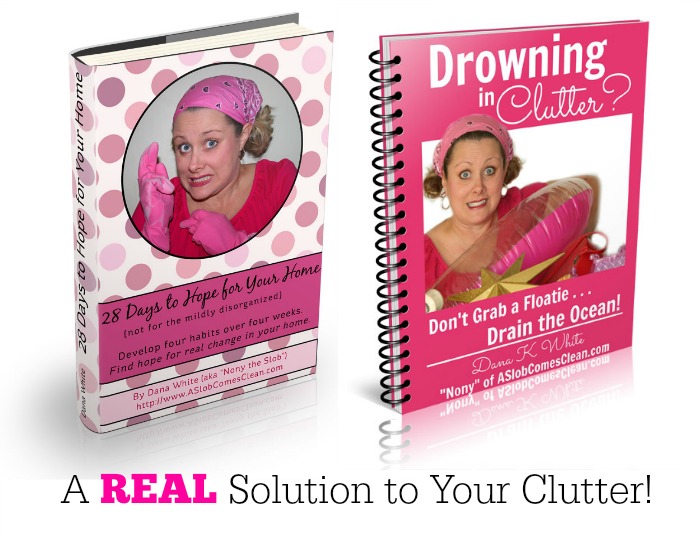 My friend and blogger Dana White has a hilarious and super-helpful approach to decluttering. For the next two weeks you can grab her two book set for just $5.00!
Click here to view more details.
My friend Kathi Lipp has a new book Clutter Free
 with quick and easy steps to simplify your space.
Click here to get the Kindle edition or order the paperback.
You May Also Enjoy: