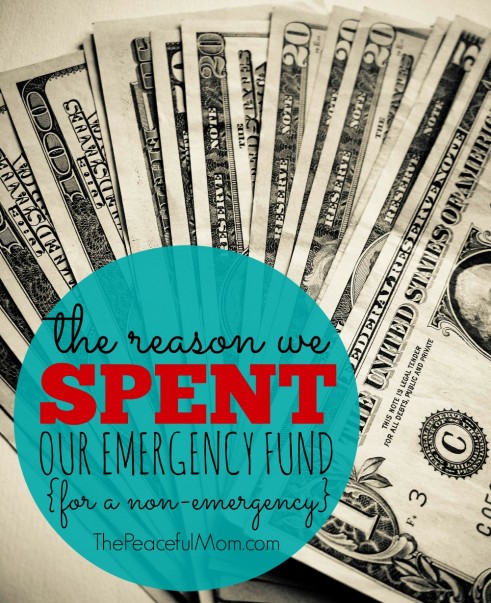 You may have noticed that one of our financial goals for this year (see my goals here) is to rebuild our emergency fund. Don't tell Dave Ramsey but we spent much of our e-fund during December and it wasn't on Christmas gifts.
Do I believe emergency funds are important? YES.
Do I believe you should manage your money well? YES.
Did we spend it anyway? YES.
Because we also believe relationships are important.
We had not seen family in the area for a couple of years and my daughter's best friend was getting married. My daughter had planned to attend the wedding before her accident and we felt that it was even more important that we take her there for this once-in-a-lifetime event — even though the cost of traveling meant that our savings would be depleted.
We saved where we could by packing food rather than stopping at drive-throughs and using points for our hotel stay but the trip still cost us several hundred dollars.
Life cannot always be lived "by the rules".
Of course, if you are making exceptions or excuses all the time you will never get ahead financially but the occasional exception for a valid reason can be a good idea. The money and the numbers aren't what is most important in life.
Have you ever spent your emergency fund for a non-emergency? Tell me about it in the comments.
(eMail readers will need to click here and scroll to the bottom of the post to leave a comment.)
You May Also Enjoy: