Are you tired of dealing with the same problems over and over?
Are your finances, schedule, house and relationships a mess?
My life was a mess too, but I've discovered the secret to creating true change so that I can live a happy, organized and purposeful life in spite of circumstances that may be out of my control — and it's helped our finances as well!
A few years ago I became sick and tired of the stress of living a disorganized and directionless life. I was busy, but I actually accomplished very little. I wanted to find the way to TRULY improve our financial situation, the way our family related to one another and our daily lives.
In my research I discovered that the primary reason that many of us are unable to effect true and lasting change in our finances, health, relationships and homes is that we don't understand how our brain works and we end up fighting against it rather than working with it.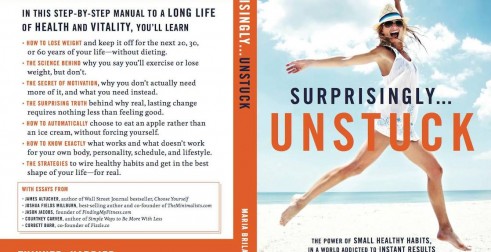 The book Surprisingly…Unstuck: The Power of Small Healthy Habits, In a World Addicted to Instant Results
opened my eyes to an entirely new way of thinking. While the focus of the book is primarily improving your physical health, the most compelling and helpful part of the book is the simple explanation of the science of the brain and human behavior.
It turns out that our brains are naturally wired to form habits in order to move tasks to a kind of autopilot so that we don't have to think about them. This natural ability to form habits can work for us or against us because once we form a habit it's very difficult to change it.
Most of us try to change by making a conscious effort to radically transform the way we're living, but the secret is actually to make changes so ridiculously tiny that you believe there's no reason to make them. By building on these tiny changes you can actually trick your brain into forming a new, healthier habit.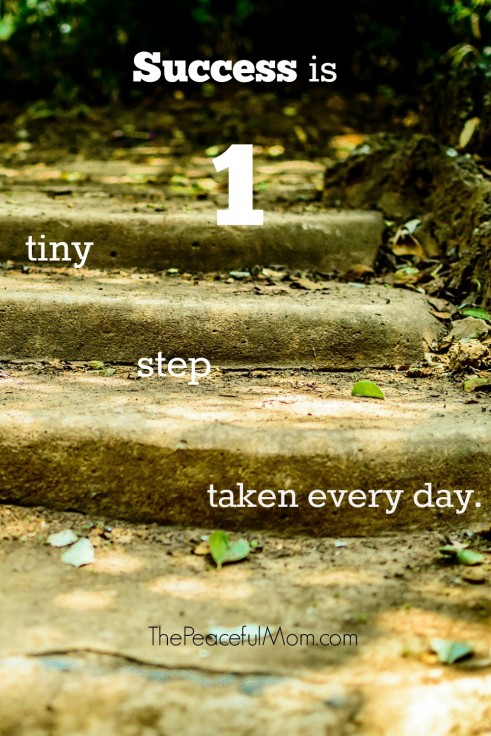 Building your life is about the slow accumulation of daily habits. The life you live a year from now is the sum of the tiny steps you took each day for the previous 365 days.
Once I understood this secret I began planning tiny changes into my days and weeks using the Joyful Life Planner, which enabled me to improve my life one step at a time — and to keep those changes for the long haul.
Sample 10 Minute Transformations:
Your Health: Take a 2 minute walk every day this week.
Your Time: Make a list of your top 3 "To Do's" every morning.
Your Relationships: Write a note to your husband telling him 3 specific reasons you are thankful for him.
Your Money: Set 1 specific short-term financial goal that you can accomplish this week.
Your Space: Declutter one kitchen counter. Find a home for appliances you rarely use.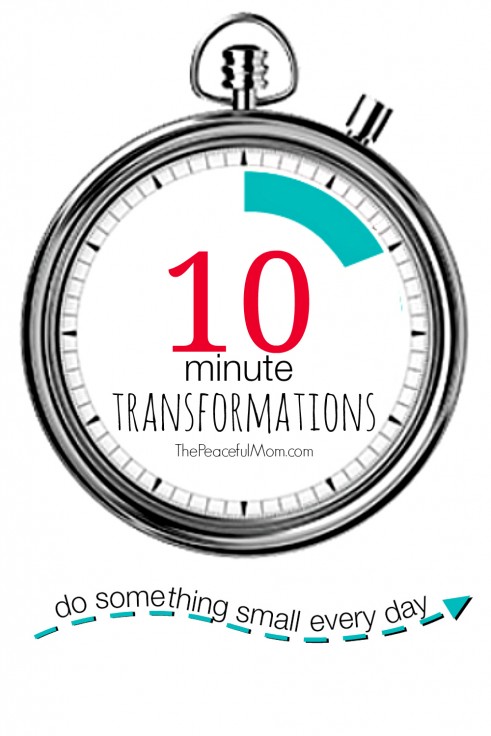 To help you take advantage of this secret as well, I'll be posting 10 Minute Missions to help you simplify and organize your time, money, and space. Take a few minutes each week to complete the mission and watch your life improve one step at a time — and stay that way because you made the changes slowly.
Tap HERE to see the Weekly 10 Minute Organizing Tasks.
We can do this!

Want a simpler life?
Join our simplifying, organizing, life-changing community!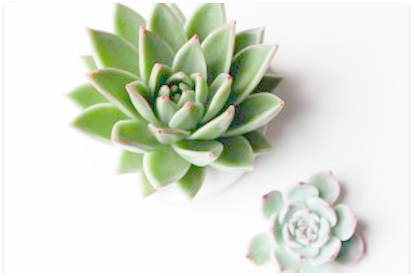 Click here to join the 30 Days to Organized Community!
Get weekly encouragement & 10 Minute Organizing Tips
PLUS access to our Organizing and Printable Library including:
10 Minutes a Day Declutter Calendar — focus on one small area each day of the month
50 Ten Minute Tasks – to organize your life one baby step at a time
10 Minute Task Calendar – blank calendar to fill in your own 10 Minute Tasks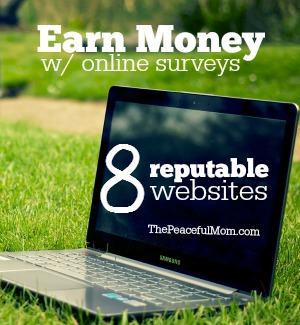 Click here for a complete list of The Peaceful Mom's recommended survey sites.
*Affiliate links are included in this post. Read our disclosure policy here for more information.