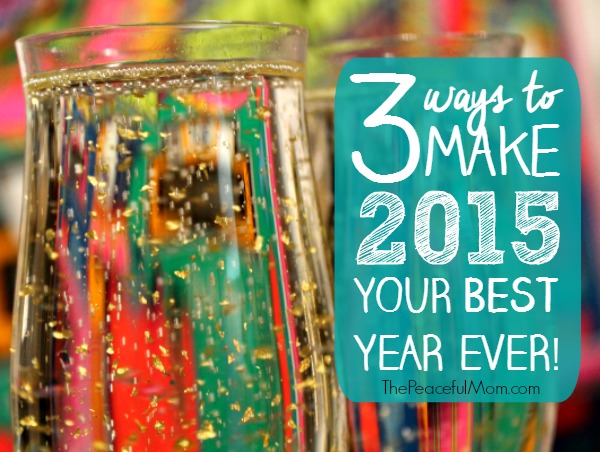 In just a few days the holiday season will be over, the confetti will have fallen and the New Year will stretch before us with all of its promise. Most of us have tried the New Year resolution idea and every year we end up giving up on those resolutions within a few weeks, or at least by March.
I want this year to be different — for myself AND for you.
Let me encourage you to take a few steps now to make 2015 your best year ever!
Reflect on the Past
The first step to truly transforming your life in the New Year is to take an honest look at the previous year. What positive actions did you take? What healthy habits did you establish? What were your problem areas?
As I reflect on the past year I realize that I established several helpful habits such as going to bed by 10 pm most nights, doing a morning brain dump, sticking to my weekly planning session and making time for more art journaling. My husband and I made having fun with our family more of a priority and we made some great memories as a result. My problem areas included overspending as a result of disorganization and a lack of consistency throughout the year with exercise and healthy eating habits.
Envision the New Year
In order to make this next year your best year ever you will need to envision exactly what you want in your life. Think about how you want to look, feel and be twelve months from now. When you face yourself next New Year's Eve what will you be glad that you accomplished or changed? Think big, crazy dreams for every area of your life: spiritual, emotional, physical, relational and financial. If you can't dream it, you can't accomplish it.
I am currently working on my 2015 Inspiration and Vision Board and thinking about how I want to be different by the end of next year.
Choose Your Focus
Part of the problem with New Year's resolutions is that we either make them too general or we make too many of them. To successfully transform your life you need to make specific goals and break them down into small, do-able steps that you can easily implement.
Think about your vision for the New Year and decide what ONE problem you could solve or ONE change that you could make that would make the most difference in your life. If it's debt hanging over your head, commit to paying a specific amount off every month and make a list of ways you can meet that goal like learning how to save money on groceries, making extra money or selling your stuff. If you have distance in your marriage implement a weekly date night, find a couple's devotional to go through together or sign up for a marriage class at a local church.
The key to truly making a change is to make the steps toward your larger goal small enough to implement on a daily or weekly basis and then scheduling them into your life.
Taking the time now to think about your next year will not magically transform your life into your vision of perfection but it will set you up to live your best year yet. There will always be challenges but we can take small steps every day to improve our lives and any progress no matter how tiny or slow is still progress.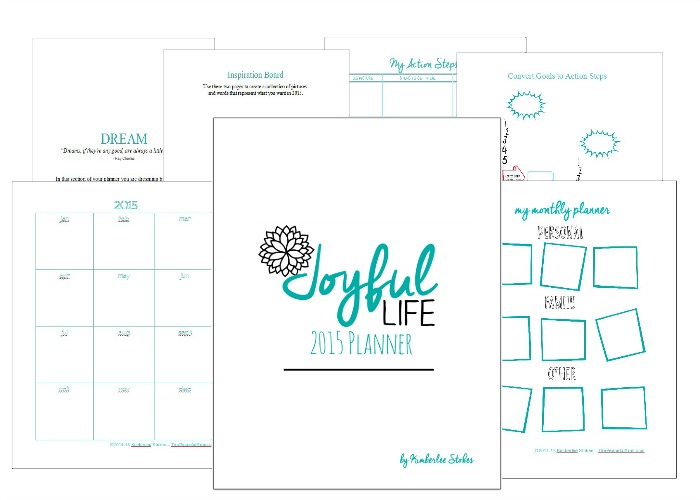 I want to help you evaluate, dream and clarify your focus for 2015 so I have created the 2015 Joyful Life Planner.
More than a calendar, the Joyful Life Planner enables you to discover what you want and gives you the tools to live out those goals.
For the next 5 days I am offering the 2015 Joyful Life Planner FREE when you purchase my Get It Together book bundle.
Included in this bundle:
5 Days to Budget Breakthrough – A step-by-step plan to improve your finances in only five days.
Punch Plastic in the Face – Five steps to get rid of credit cards for good!
be happy – Simple steps to live purposefully and joyfully.
2015 Joyful Life Planner – Practical tools to implement your goals and live the life you want.
Marvelous Mornings – Step-by-step plan to create a morning routine that works.
I want to help you live your best year yet without breaking the bank so this package includes over $28 of my best resources for the ridiculously low price of $10! 
Click here to grab the discount code and transform your life in 2015!
(Purchase these items separately here.)

In addition, to help you stay motivated I will be giving you tips and strategies to Simplify, Organize and Prioritize in 2015.
Sign up for my FREE Weekly eNotes to make sure you don't miss anything.
You May Also Enjoy: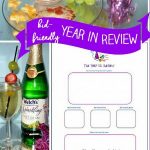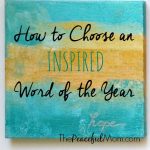 Make Money Online!
Click here for a complete list of The Peaceful Mom's recommended survey sites.