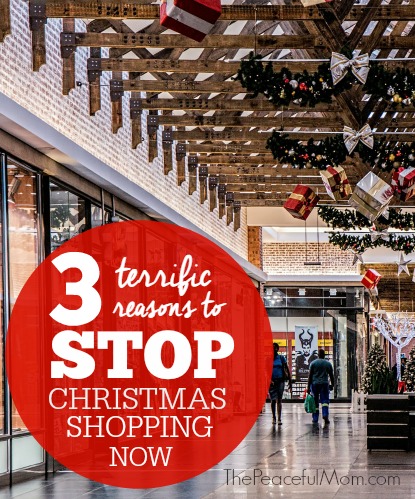 As Christmas draws near it's easy to become caught up in the frenzy of shopping with it's lure of discounts and deals. Even if you go to the store with a list and a budget you may end up spending money that you didn't intend to spend because you are carried away by the emotion and excitement of the season.
I totally understand because I have the same problem. I love buying gifts. The only issue is that we also have bills to pay so my budget for gifts is limited — a reality I do not enjoy. 🙁
This week I had to face the unpleasantness of this reality head on because we have had two very busy months and as of Wednesday I still had gifts that I wanted to purchase. Once I began shopping it was tempting to buy lots of items that were not on the list (or in the budget) because I knew that my children would enjoy them and I want them to be happy.
I did end up purchasing a couple of gifts that I had not planned on buying but I made myself leave the store without the others because there comes a point when you just have to say,"I'm done" and stop shopping (or you can continue spending and suffer the consequences later).
If you have the same problem I have three good reasons for you to stop shopping now.
Life Continues After Christmas
Buying gifts is fun and shopping can be exhilarating but you have other financial priorities and obligations that you must meet which will become very apparent once the jolly holiday adrenaline wears off. Rather than continuing to shop and spending everything you have now why not set aside a little money in savings? In a few weeks you will seriously love yourself when you see that money sitting in your bank account.
You Probably Have Enough Already
Maybe you are continuing to shop because you're worried that your gifts are "not enough" and that the recipient will be disappointed. None of us want to disappoint those we love and especially on Christmas but your gift is just a representation of your love not a measure of it. We can make the day special by treating our family and friends with love and care and by speaking encouraging and thoughtful words to them. Those gestures will mean far more than something you can wrap up in a box.
Peace is More Important Than Presents
Throughout the season we see Christmas cards and decorations with the word "peace" but rarely are we actually experiencing it. Staying away from the mall and discount stores will protect you from the "buying" frenzy that is so palpable that you can physically feel it as you enter the stores this time of year. All season long you will be bombarded with sales fliers, commercials, emails and billboards encouraging you to spend but I encourage you to ignore the noise of the advertisements. Maintain your peace and your pocketbook by avoiding overspending out of emotion which will create problems for you in the near future.
As we move closer to December 25th it will be more and more difficult to stay out of the stores but you can do it if you remind yourself of your true priorities. 
It's okay to stop shopping now.
You May Also Enjoy: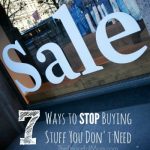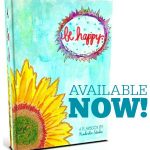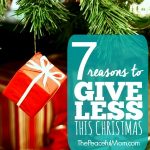 Make Money Online!
Click here for a complete list of The Peaceful Mom's recommended survey sites.