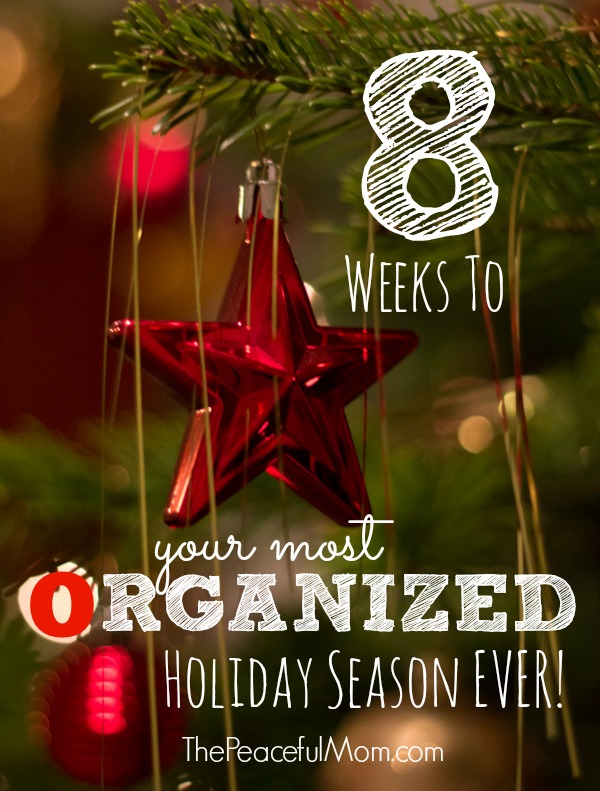 We're in week six of Your Most Organized Holiday Season ever with only 9 days until Christmas!
[Click here to see previous Organized Holiday posts.]
This weeks steps to a peaceful and stress free Christmas:
Plan Your Meal
Whether you are hosting guests or simply creating a special meal for your family, now is the time to think about what you want to serve. Plan your meal and make your grocery list so you don't end up at the store on the day before Christmas with a $300 grocery bill because you bought everything in sight "just in case". You will also want to include any items you need for Christmas baking.
Print my FREE Christmas Meal Planner and Grocery List here to help you stay organized.
Prepare Your House
If you have not started decluttering, cleaning and decorating, now is definitely the time to get moving. If the house is a complete disaster you will want to focus first on your main rooms (living room, family room) and spend time daily clearing out items to throw away, give away, put away. A quick vacuum and dust and you will be ready to go!
Finish Your Gift Purchases
Time is running out to finish your gift shopping, especially if you are purchasing online. Take an inventory of what you already have and make a list of what you need to buy. Use my free Christmas Gift Planner to list everything.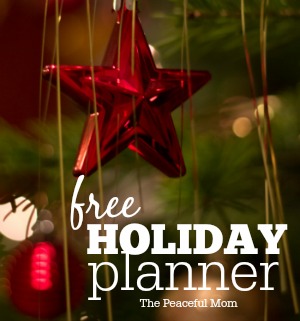 Have you printed your FREE Holiday Planner yet?
Click here to subscribe and receive your planner.
You May Also Enjoy: