Organized Holidays – Tips and Tricks to make your holidays stress free!
Only a couple of weeks before Christmas now and you have probably already decorated your home but if you haven't started yet I want to encourage you to keep it simple.
I love Christmas and I love decorating but I don't love stress so we have decided to limit our holiday decor to three focal points in our home.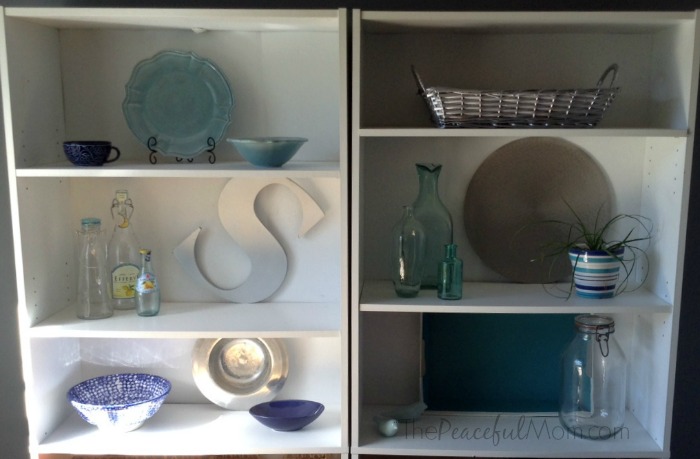 The first area that I decorate is the kitchen because it's where we spend much of our time. I have shelves on one wall that I update every couple of months. The current color theme is turquoise, silver and navy blue.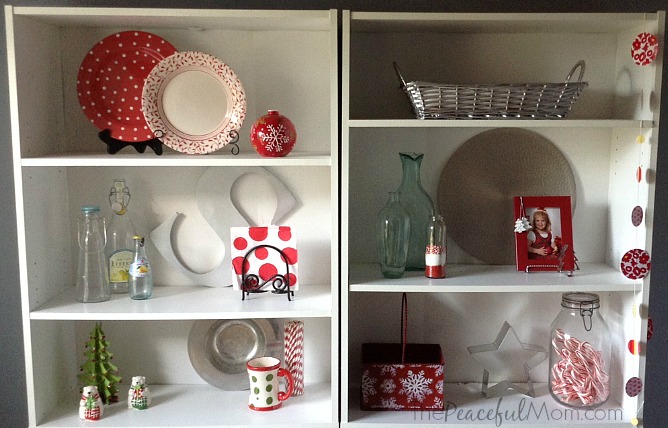 For Christmas I replaced some of the blue accents with red, white and green items. The plates on the top left are thrift store finds as well as the green polka dot mug and the red metal basket and silver star on the bottom right shelf.
I found the polar bears on the bottom left at my local grocery store. My daughter loves polar bears so they make fun and inexpensive addition.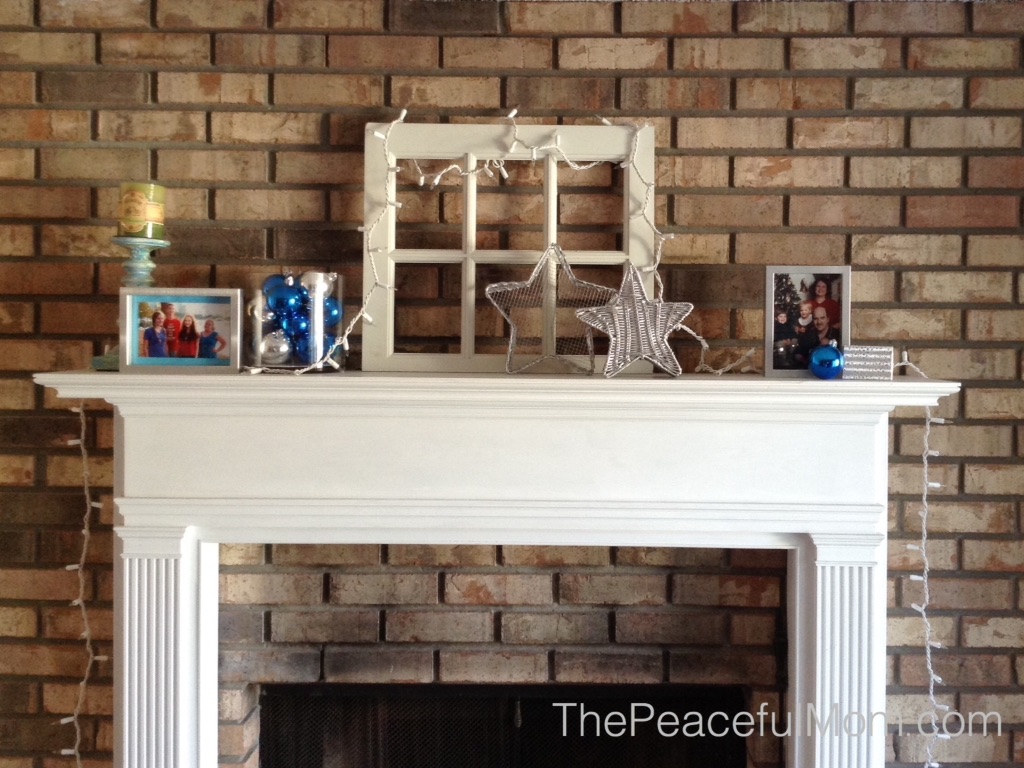 The second focal point is our fireplace mantel because it is the first thing that guests see when they enter our home.
I used family photos, lights and a glass vase filled with ornaments as well as two baskets that I found at the thrift store and spray painted silver – super simple and inexpensive.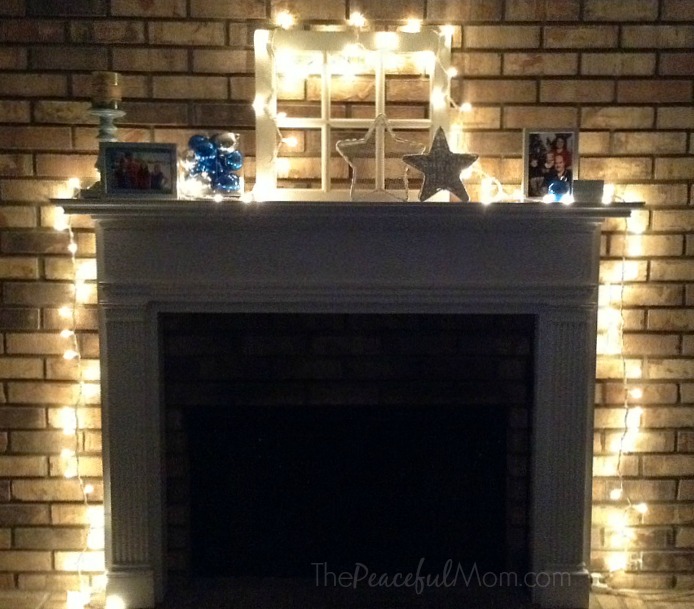 I love the look of the mantel all lit up at night.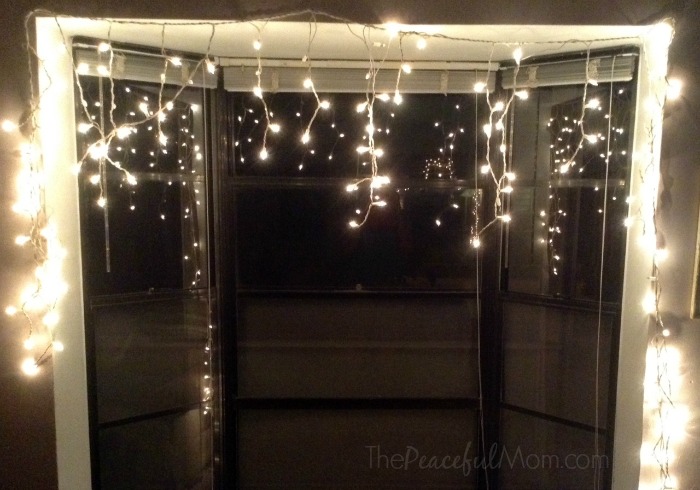 The final area that we decorate is the large window in our living room. A simple strand of icicle lights makes the space feel festive and in a few days we will add some paper snowflakes.
You probably noticed the absence of a Christmas tree. We had to skip the tree a few years ago because money was very tight that year but it so simplifies life around the holidays that we decided to continue the tradition.
Of course you should decorate in a way that you enjoy but if you are experiencing a particularly stressful holiday season this year I give you permission to skip the tree. 🙂
Click HERE for more Frugal and Simple Holiday Decor Ideas.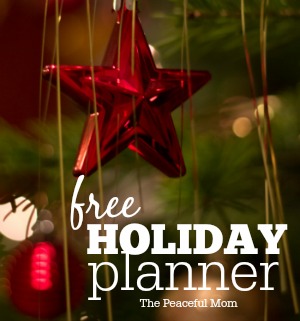 Have you downloaded your FREE Holiday Planner yet?
Click here to join The Peaceful Mom Community and grab your free Happy Holidays Planner!