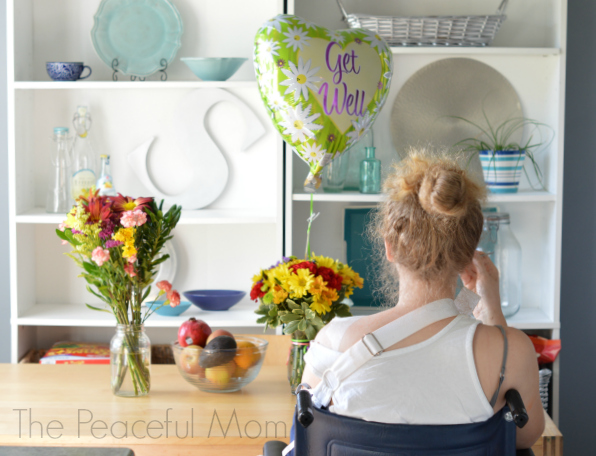 I wanted to pop in and give you an update on my daughter. If you missed it, you can read the details of the accident here.
First of all, thank you so much for all of your prayers, emails and comments. We truly appreciate them and know that she is healing much faster because of those prayers.
We had our first post-op visit with the surgeon and he was pleased with her progress. The stitches came out of the surgical incisions in her ankle and he said that the large incision over her collarbone looks good.
He now wants her to begin lifting her left arm above her head to regain mobility in her shoulder on the injured side of her body. These exercises are painful and difficult but a must if she wants to be able to use her shoulder normally. She still cannot lift anything with her left arm but she did start writing a little bit (she is left handed) and did a bit of school work.
She is also moving around the house in her wheelchair some which makes her feel better and we were even able to take her for an outing to a local garden for a little while this past week. This was a huge step forward because she has not felt like moving very much since the accident and surgery. It was still somewhat painful but a much needed break for her and for us.
She is still weeks away from being able to put weight on her broken ankle but the surgeon thought that she could possibly start walking on it around Thanksgiving — and we will be very thankful for that!
Thanksgiving Planners
Speaking of Thanksgiving, if you are beginning to plan be sure to take a look at my Free Thanksgiving Printable Planners to keep everything on track, on-budget and stress free.
I have a menu planner and grocery shopping list, meal timeline and a fun Thankfulness A to Z printable that you can use during your celebration. I also have a Black Friday Shopping Planner so you can stay organized on the day after Thanksgiving as well.
Click here to download all of the Thanksgiving Planners.
Pinterest Ideas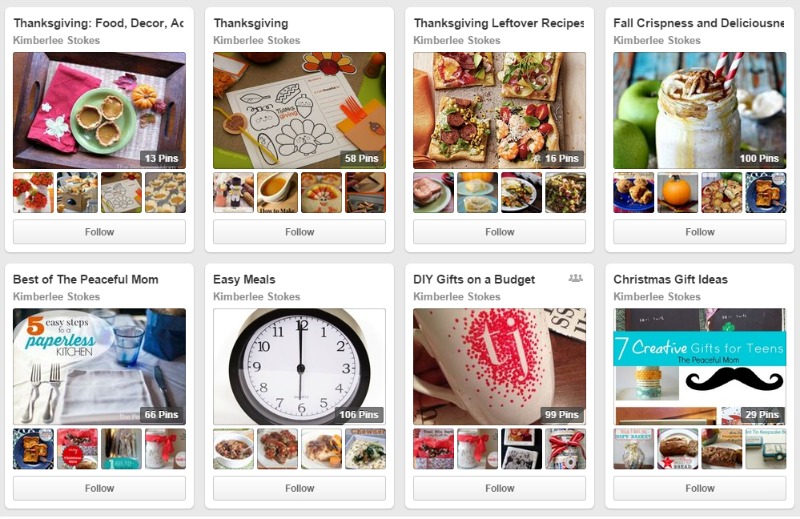 Be sure to follow me on Pinterest to see all the fun and creative ideas I'm posting to my Thanksgiving Pin Boards.
I would love to hear any ideas you have to make Thanksgiving more special and/or budget-friendly. Leave a comment or a link below. 🙂
You May Also Enjoy: