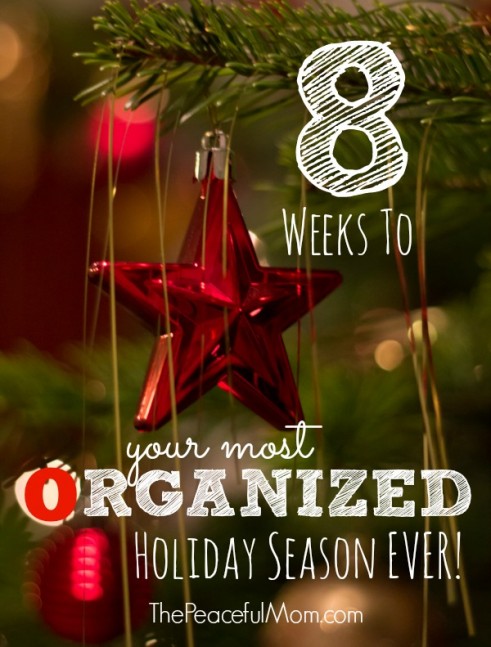 It's the first week of November and in spite of your candy hangover, now is a great time to start thinking about the upcoming holiday season so you can enjoy everything stress free!
Do you often feel overwhelmed during the months of November and December or feel anxious just at the thought of all the shopping, cooking, parties and events? It's easy to just let life happen but having a plan will insure that you have a happy, chaos-free holiday.
For the next few weeks I'll be sharing simple steps you can take to simplify your holidays. Join in and follow the plan so you can enjoy a peaceful and fun holiday season! (You can subscribe here so you don't miss anything!)
This week's Organized Holiday Steps :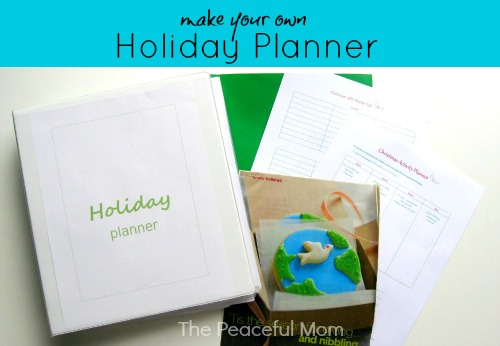 Start Your Holiday Planning Binder
Your first step is to grab a 1 1/2 inch binder to start your Holiday Planner. This binder will enable you to keep all of your ideas, notes and receipts in one place.
We will be adding some printables to the binder each week and if you would like you can purchase dividers and page protectors but it's not necessary.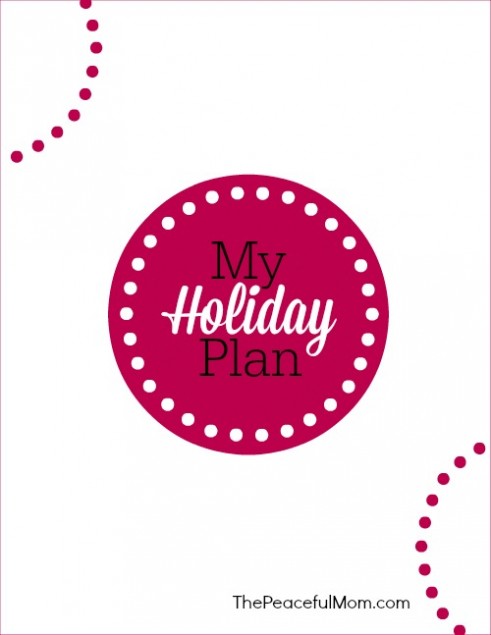 Print a cute cover for your binder here.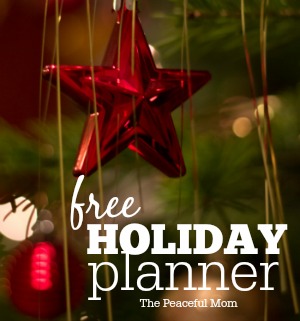 Subscribers to The Peaceful Mom Weekly eNotes can print my entire FREE Holiday Planner to help you stay organized and joyful.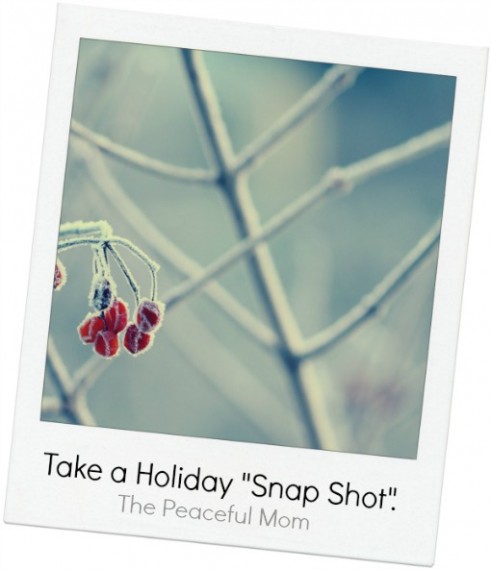 Take a Holiday Snapshot
Your next step to a super organized holiday season is to print the Holiday Snapshot and take some time over the next few days to think about what you have enjoyed in the past and what you want your holidays to look like this year. Will you host your extended family for Thanksgiving this year or order your meal from the local grocery store and feed your immediate family only? Will you visit relatives or enjoy Christmas at home?
Click here to print your Holiday Snapshot.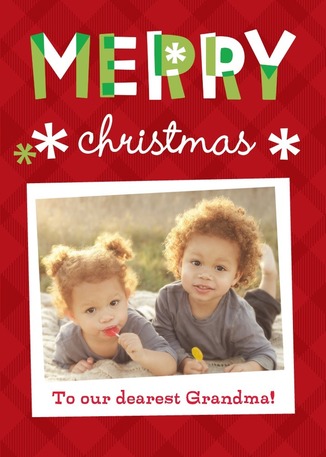 Make a Decision About Cards
The last step for this week is to decide if you will send cards or letters to family and friends this year. If so, start looking for your cards and think about whether or not you will use a family photo. Be sure to check The Peaceful Mom for deals on cards and photos.
If you have a tight budget, think about sending an e-card.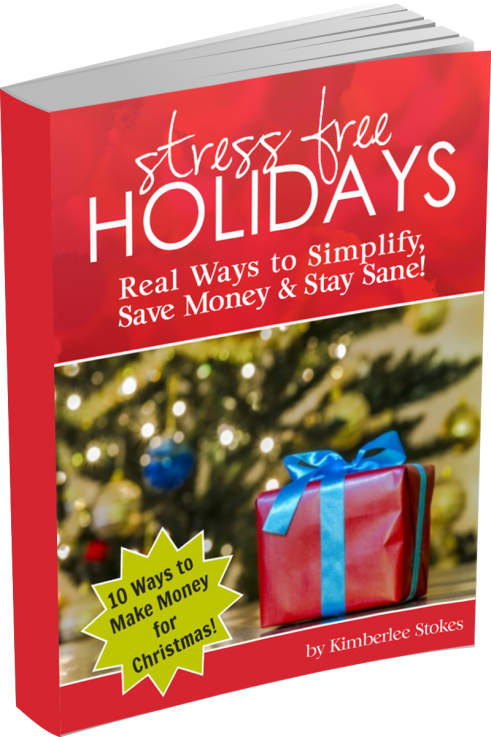 If you'd like a more detailed plan to simplify, save money and stay sane during this holiday season, take a look at my new e-book Stress Free Holidays.
One reader says:
"I love this book! You write in a way that not only makes me laugh, it makes me feel like I can do this, I CAN have a stress free holiday. Thank you!"
Along with real-life, super easy strategies to simplify, you'll find money saving ideas, gift and family fun ideas and strategies for dealing with difficult family members (yes, we all have them!). I even include 10 Easy Ways to Make Money for Christmas!
Click here to read more and use code GIFT to get the ebook for just $4.99!
{Click here to Pin This Post to Your Holiday Board}