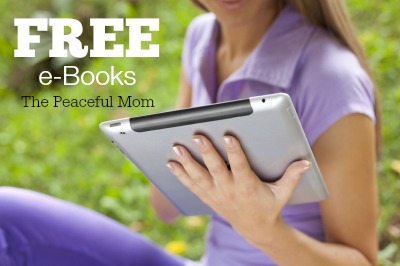 Free Kindle eBooks: Save money and learn new things!
Click here for links to all of the free Kindle books available today including:
DIY Household Hacks: Your Guide On How To Save Massive Time, Energy and Money & Make Life Easier
Clean And Organized: Brilliant House Cleaning Tips To De-Clutter And Organize Your Home Quickly
A Life of Miracles: What One Ordinary Family Gained When They Gave Up Everything to Follow God
Drive-Thru USA: A road trip to find the best food in America
Quilting For Beginners: A Proven Clear-Cut Method For Learning How to Quilt In Record Time
101 Quick & Easy Cookie Recipes
plus more!
(You can read these on your laptop or desk computer too!)
Click here for more DEALS & FREEBIES to help you save money!
Make Money Online!
Click here for a complete list of The Peaceful Mom's recommended survey sites.