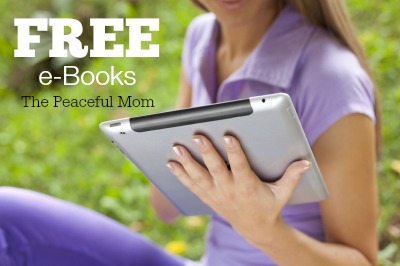 Free Kindle eBooks: Save money and learn new things!
Click here for links to all of the free Kindle books available today including:
The 7 Habits That Will Change Your Life Forever
Successful Home Based Business Guide: Step by Step Strategies, Tips, and Secrets to Starting a Prosperous Home Based Business
The Gluten-Free Slow Cooker Bible: 50 Healthy And Delicious Gluten-Free Recipes Designed To Help You Lose Weight Fast!
DIY HOUSEHOLD HACKS: 40+ Proven Household Hacks To Increase Productivity And Save Time, Effort And Money
Simple Thai Cooking: Everyday, Healthy, Quick And Easy Thai Food Recipes For Cooking At Home
Simple & Easy Pumpkin Drink Recipes: 20 Pumpkin Drink Recipes
(You can read these on your laptop or desk computer too!)
Click here for more DEALS & FREEBIES to help you save money!
Make Money Online!
Click here for a complete list of The Peaceful Mom's recommended survey sites.