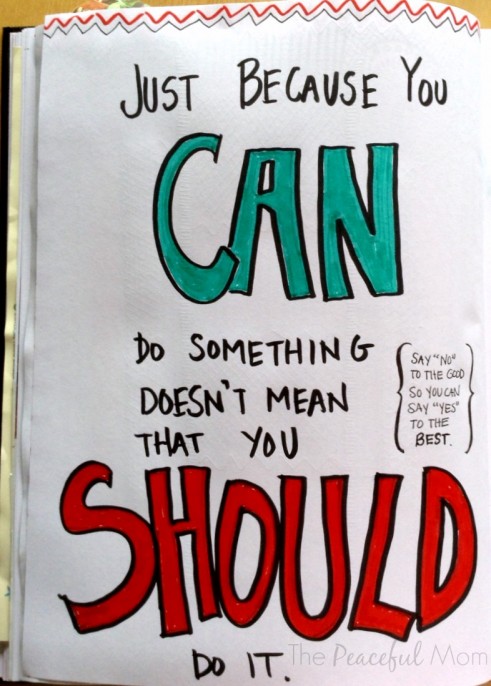 I am learning that living an intentional, purposeful life means a lot of saying "no".
I have to let go of all of the "good" ideas, tasks and commitments so that I can make time for the short list of "best" priorities for my life.
 There are many things that I can do, but only a few that I should do.

I am the only wife to my husband and the only mom to my kids and I have to make a conscious effort to prioritize those relationships or I become distracted by all of the other opportunities and activities that so easily take up my time. Choosing what is best means that I have to be diligent to limit many activities which may be good, helpful or exciting, but which are not what I am supposed to be doing.
My decisions to set boundaries on my life affect others around me, and many times they aren't happy about that. I don't like disappointing others, but I ultimately have to answer to God for the way that I live my life, not my friends. I want to do what I was created to do and do it well.
So with that in mind, my plan for this week is very short: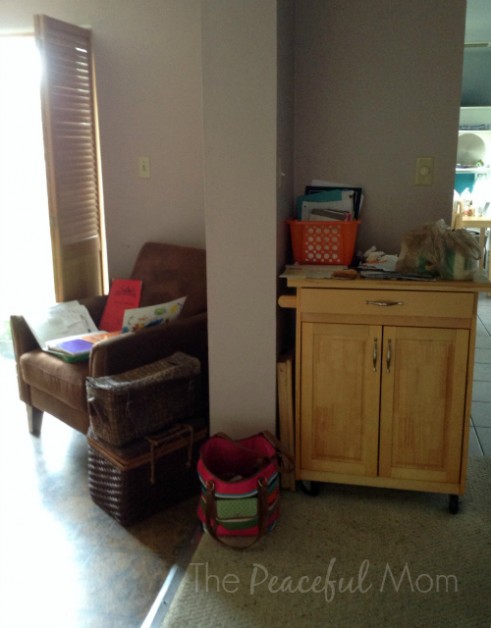 Organize and Declutter My House (again!)
I have allowed the house to become cluttered again because I have been too busy. I will be using my 10 Minutes A Day Decluttering technique (read more here) to pull it back together and bring some order.
Spend Time With My Family
I am purposely choosing to avoid all outside commitments this week to focus on my family.
Take Care of Myself
I plan to exercise, drink lots of water and rest as much as possible.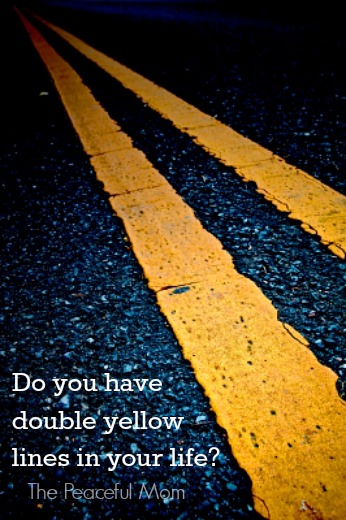 If you have trouble saying "no", read my post How to Say "No" (and be nice about it) here for some tips.
It can be challenging but we must say NO to the multitude of things that we can do so that we can say YES to the small amount of things that we should do.
You May Also Enjoy: