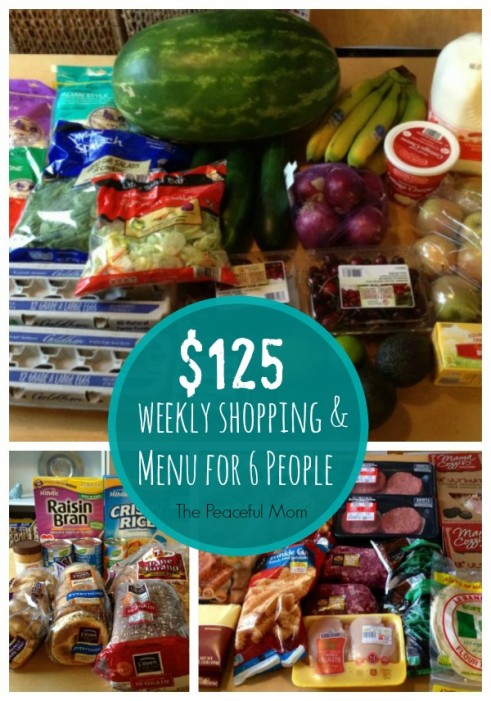 My $125 Weekly Grocery Shopping for 6 People: See how I feed my family of six (including 4 teens) for around $125/week, or just $500 a month. See our $125 Budget Weekly Menu here. 
Subscribe to my FREE e-notes to get my best tips to help you save money, get organized and enjoy life sent right to your inbox! You can also join me on Facebook, Twitter or Pinterest for daily interaction.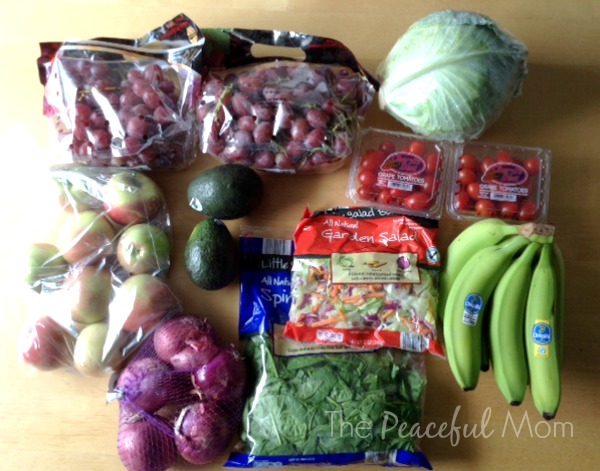 Aldi Produce 
Have I mentioned how much I love Aldi produce (it does vary by store)? Once again I was able to get great deals.
Best Produce Deals:
seedless grapes 99 cents/pound
grape tomatoes $1.49/pint
large head of cabbage 99 cents
avocados 99 cents each
bananas 44 cents/pound
fresh spinach $1.79/16 ounce package
Fuji Apples $2.99 for 3 pound bag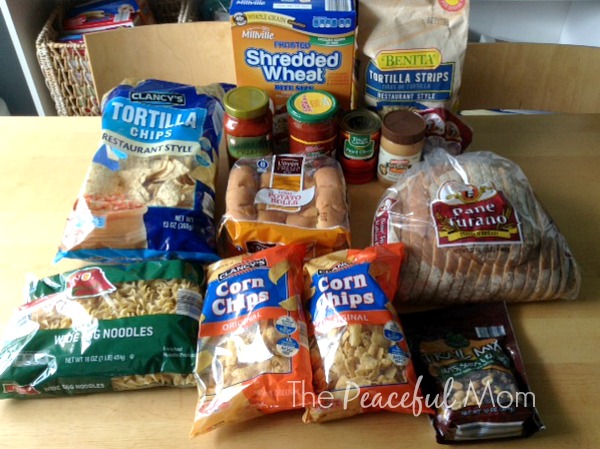 Aldi Grocery Items
I don't normally purchase many "snack" foods but I picked up a bag of trail mix this week to take on outings.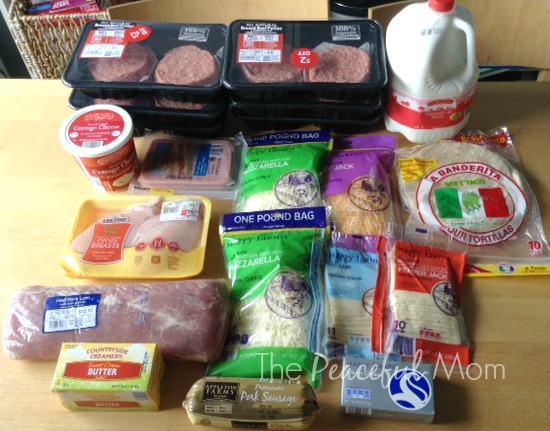 Aldi Refrigerated and Meat 
The ground beef patties were $2.00 off per package so I purchased some for this week and some to stick in the freezer for later. Buying pre-made patties is more expensive but I use them as a convenience food when I need something quick for dinner and they are cheaper than going out to eat.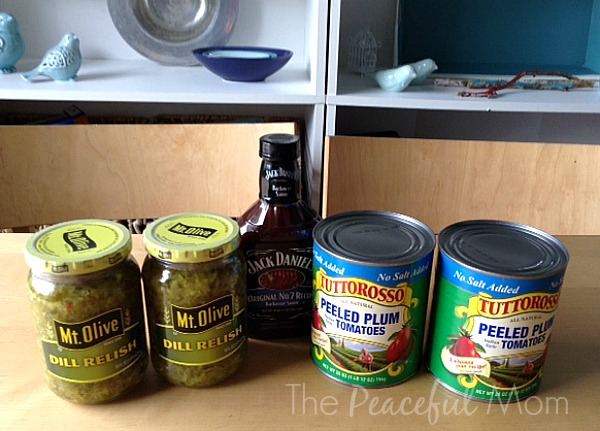 Publix Grocery Items
(not photographed: 6 additional cans of tomatoes)
I also picked up a couple of sale items at Publix along with our favorite BBQ sauce. We love the dill relish in our tuna salad and I just happened to pick up tuna on sale last week.
Weekly Total: $123.38
September Monthly Total: $489.00  
($125/week budget for six people – my average is $122.25 per week for this month. )
RESOURCES
If you like saving on groceries (who doesn't?), download the FREE Ibotta app and find deals at your local stores every week.
Click here to download the app for free.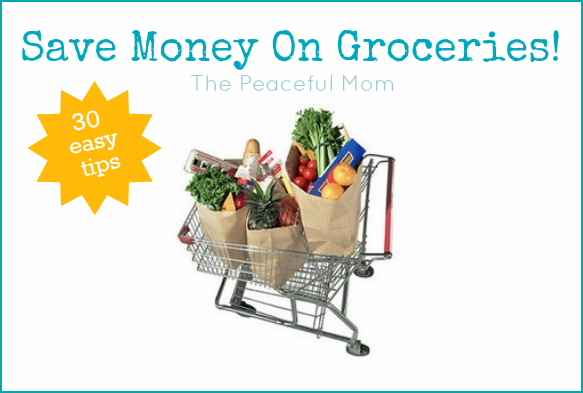 Check out my Save Money On Groceries series here for more tips!
How did you do this week? Leave a comment!
You May Also Enjoy: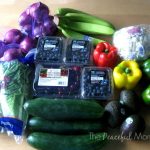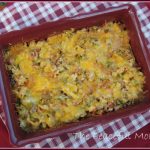 *Affiliate links are included in this post. Read our disclosure policy here for more information.