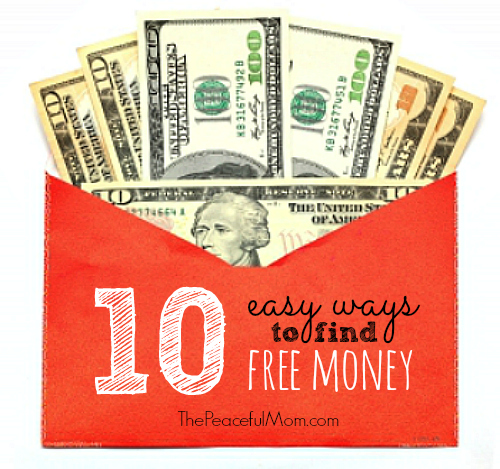 10 Easy Ways to Find Free Money
Have you joined us for the Fast Track Saving Challenge? All month I'm sharing tips, ideas and strategies to give your savings account a boost. 
Click here to join in.
Last week I successfully stayed away from fast food drive-throughs – woohoo! In addition, I spent only $107.44 on groceries (see my $125 Budget Shopping and Menu here) which enabled us to add $17 to savings. My husband also received another small commission check of $38 so our total savings for the week was $55 – not spectacular but not bad.
This brings our total savings for the month so far to $229 which is almost half-way to our goal of $500.
This week's challenge is to find some free or "hidden" money.
Relax Productively 
Most of us spend a few hours a week watching television, playing online games or reading other people's social media posts. This week spend that time on a money-saving activity instead. Some ideas to get you started:
Repair an article of clothing instead of replacing it
Refinish an old piece of furniture to re-sell on Craigslist
Learn a new skill so you can Do-It-Yourself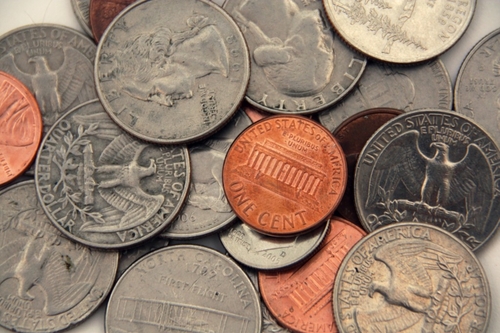 Cash In Some Change 
You probably have a significant amount of change hiding around your house. Take some time to look through:
your car (ashtray, under the seats, the center console)
your couch (under the cushions, on the floor underneath the couch)
your laundry room (in the washer and dryer, on a shelf, in pants pockets, in the laundry hamper)
your closet (coat and jacket pockets, on the floor, in old purses and wallets)
your kitchen (junk drawers, under appliances)
your purse (check pockets and the bottom of your purse)
Once you have collected all your stray coins you can roll them and take them to the bank, or you can use a Coinstar machine at your local grocery store. (Note: Redeem your total for a e-certificate for popular brands like Starbucks or Applebee's instead of cash and you will avoid the commission fee. Click here for a list of available e-certificates.)
Define Your Needs
Make a list of everything that you absolutely cannot live without for the next 30 days. Our short list includes basic food, laundry detergent and gas money so my husband can get to work. All other purchases for this month are optional so I can "find" money by not spending it on non-essentials like clearance items, eating out and new clothing.
Use Samples
Most of us have free samples or hotel soap and shampoo leftover from vacations. Search your house for all of the unused toiletry items and place them in the shower or on the counter so you can use them up before buying more at the store.
Find Gift Cards
You have probably received a gift card for a holiday and tucked it away where it is now gathering dust. Dig up those old cards and use them to purchase necessities. I was recently able to find $35 in Amazon gift cards which I will be using to purchase grocery items and this great deal on toilet paper.
Search your email for "gift card", "credit" or "e-card" as well. I turned up some unused Vitacost credit in my inbox.
You can also check your Swag Bucks total to see if you have enough to purchase a gift card. (Read more about Swag Bucks here.)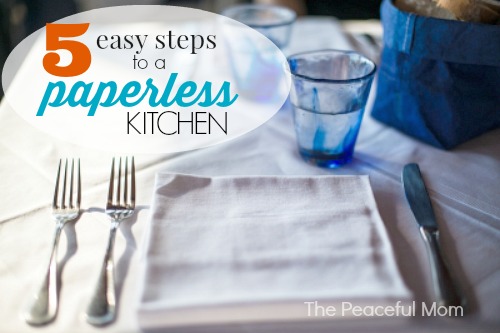 Go Paperless
Another easy way to "find" money is to go paperless and save the money you would have spent on paper towels, napkins and other disposable products. For specific ideas read my post 5 Steps to a Paperless Kitchen here.
Barter
Trading material goods or services without the exchange of money is as old as time, but these days you have a few helpful tools at your disposal. Craigslist has an active bartering community and you can also post items you want to trade on Facebook.
Another option is to check out FoodSwapNetwork.com to find & register for a swap in your area. Some swaps even allow handmade craft items to be bartered along with food items. You could also host a swap party with friends and neighbors.
Implement "Errand Day"
We all have tasks to take care of but combining all of your shopping and other errands on one day can help you to save gas (and money because you are filling your tank less often). Just make sure to list everything you need to get done and plan your route so you don't backtrack.
Pay Attention to the Little Things
It's easy to think that the little bits of money don't matter but there are probably several ways that money is leaking out of your life and if you pay attention you can save that money instead of losing it.
empty all coins into a jar at the end of the day
use the "no spend" rule for $1's and/or $5's (you can only spend bills larger than one dollar and all dollar bills have to be saved)
round up debit card purchases at the register and place the cash back in savings
use up leftovers rather than throwing them out
turn up the thermostat one degree (or down in the winter)
Recycle for Cash
As the saying goes, one man's trash is another man's treasure.
Reader Mandy writes
"In Michigan where I live, pop cans are worth 10 cents each (Michigan deposit). I like to bring a bag with me and walk around town picking up the cans people throw away or toss out the window of their cars."
What other ways have you discovered to find "free" money?
Leave a comment with your ideas or an update on how your savings is going.
(eMail readers will need to click through the title of the post.)
More Posts in This Series:
Fast Track Savings Assignment #1
Top 10 Budget Leaks (& how to fix them!) pt. 1
Fast Track Saving Challenge Assignment 2
10 Easy Ways to Find Free Money + Week 2 Update
8 Ways to Earn Money Fast + My Week 3 Update
Reader's Money Saving Tips + Fast Track Savings Final Update
*Affiliate links are included in this post. Read our disclosure policy here for more information.
photo credit: Vichaya Kiatying-Angsulee, freedigitalphotos.net
Make Money Online!
Click here for a complete list of The Peaceful Mom's recommended survey sites.