This is a sponsored post written by me on behalf of Fresh for Florida Kids. All opinions are 100% mine.
One of my favorite activities is cooking with my kids and it's paid off. Now that I have teenagers I have someone to help with getting dinner on the table. 🙂

If you're a resident of Florida your child in 4th – 12th grades can enter the 2014 "Fresh for Florida Kids" Student Chef Cook-Off.
Entry Details:
Create an original snack recipe. Only original recipes will be accepted. Do not use brand names of ingredients. Recipes must meet the following criteria:
Contains at least one fresh fruit or fresh vegetable
Has clear directions and makes 4 snack servings
Can be prepared in 45 minutes or less
Is creative and original in nature

Has readily-available ingredients (those that can be purchased at a typical supermarket)

Promotes good nutrition/is healthy

The entry must be an original snack recipe.

Entries must be submitted with a photo of a completed serving.

Limit one entry per region per person.

The recipe entry must be created solely by a child in fourth – twelfth grade living in the state of Florida during the 2014–2015 school year.

Locations/Dates:

Tampa: Central/West – 

September 27, 2014

Tallahassee: Northwest – 

October 11, 2014

Jacksonville: Northeast – 

October 25, 2014

Miami: South – 

November 1, 2014

Orlando: Central – 

November 15, 2014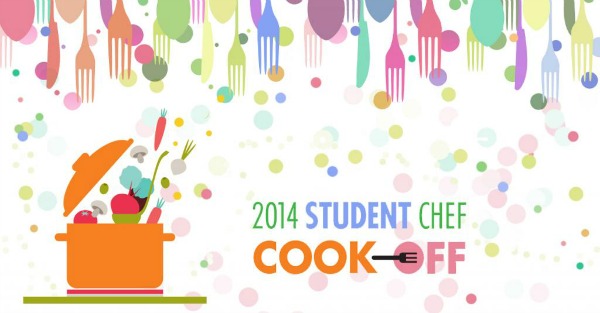 Click here and complete the information to enter your recipe.
My 13 year old daughter created a simple and fun snack for the contest.
Apple Flowers Snack
Ingredients
4 apples (we used Fuji apples), sliced thinly
Spread of your choice: strawberry cream cheese peanut butter strawberry jelly
Toppings: coconut, cheese slices, chocolate chips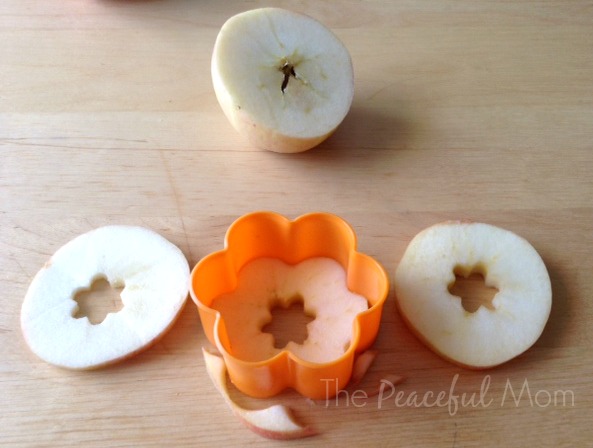 Instructions
Let your child cut the apple slices into flower shapes using a cookie cutter.
Spread the slices with peanut butter, cream cheese, jelly or other desired spread.
Add toppings.
Enjoy!