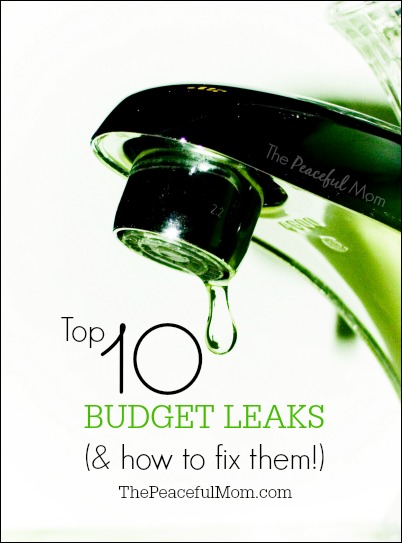 Top 10 Budget Leaks & How To Fix Them pt. 2
It's easy to think that $1 – $5 expenditures don't amount to much, but spending just a little bit of money every day can add up quickly and leave you wondering where your money went. To put a stop to the drips we're talking about your Top 10 Budget Leaks and How to Fix Them. (Read part 1 here.)
Join in the Fast Track Savings Challenge here for more ideas. 

#6 Online Shopping
The internet gives us access to the world – and a world of shopping. We no longer have to wait to receive a catalog in the mail or go to the mall, we can shop right from our phones anywhere we are. That can be a problem if you don't have a lot of self-control.
Reader Erika has a great tip:
"Books! Books are my biggest leak item that I don't track well. I always seem to go into a bookstore for books for my children, myself or my husband. I found a Nook at a garage sale for $30. (Saving almost $60 of retail – what a deal!) but now I find that I will purchase the e-books (usually $1.99-6.99) rather than researching to see if the library has them in paper or in their lendable e-book library. sigh.

My mother suggested that I only fund my e-books with a gift card once a month so when I spend the balance then I am done for the month. So far this month that has helped and I still have about half my book budget left this month."
Catherine adds:
"E-books have been one of my biggest problems too. Most little purchases I'm ok with, since each week I take out $20 in cash as fun/incidental money and once that's gone it's gone. But I can't pay for an e-book with cash.

What finally helped was removing my credit card information from Amazon. Now instead of impulse buying, I have to go dig out my card. For some reason (probably laziness), the act of going to get my card really cuts down on my e-book buying.
I really like the gift card idea too. I will try that."
#7 Expensive Dates
I am all about dating your spouse. My husband and I have a date every week, but you don't have to break the budget to have fun.
The traditional "dinner and a movie" can be pricey but you can find alternatives:
dollar or discount theaters
RedBox
check out movies from library
trade with friends
You can save even more if you think out side the box. Read my How to Be (I Mean "Have") A Cheap Date post for a few creative ideas for dates.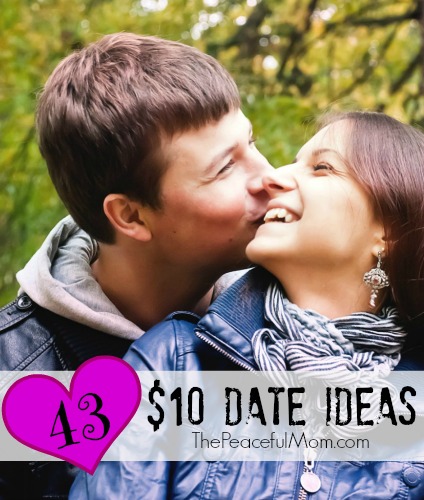 Check out my $10 Date Ideas post for more budget-friendly entertainment options.
#8 Using Your Credit Card
One of the biggest leaks from your budget may be your credit card usage. You not only spend money that you don't have but you end up paying much more for the items you buy because of interest and fees. Credit cards aren't the only problem though.
Lauren noticed a problem with using plastic even with a debit card:
"I know it's probably strange but I'm still in high school and I've been reading your posts (I found you on Pinterest). I've grown up in a high income home and it was never surprising to see my mom pull out her credit card when she wanted something and I noticed I've become the same way with my debit card. After going into overdraft on my card several times I realized something needed to change but I've been having trouble with actually making it happen. But reading your blog has certainly helped! I've realized all the small $4-$5 purchases I've made on fast food/Starbucks/music/etc. have really been cutting into my pocket. I'll be off to college in a few years and I've been trying to come up with ways to minimize as much debt as possible and a lot of your posts have helped!"
The next time you pull out your debit or credit card, ask yourself if you really need what you are paying for or if you are spending out of convenience or habit. Better yet, put the credit cards away for good.
#9 Buying Soda
I know, I know. Your family thinks soda tastes good and water is boring, but drinking soda is expensive and unhealthy for you. Did you know that purchasing soft drinks can add up to 20% to your weekly grocery bill? That is HUGE when you are trying to save money.
It may take a few weeks but you can try these ideas to make the adjustment easier:
buy special fun-colored "water only" cups
create your own infused water by adding fruit and/or mint leaves to water in a glass jar or pitcher in the fridge
make a chart with your child and let him mark off every cup of water he finishes
If you would like to read more about how our "water-only" policy benefits our family read my Drinking Problems post here.
#10 Buying Snack Foods
Speaking of the grocery bill, another huge leak in your budget can be your snack food purchases. Chips, crackers and other processed foods add empty calories with little or no nutritional value and they cost up to 40% more than simpler snack foods like air-popped popcorn and in-season fruit and veggies.
Check my Easy After-School Snacks Pinterest Board for kid-friendly ideas to make simple snacks more fun.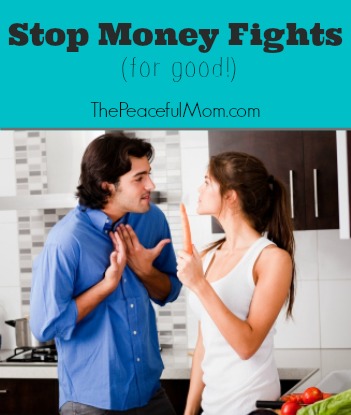 By the way, if you are having difficulty getting your spouse on board with your plan to save money, read my How to Stop Money Fights for Good series and Competition or Complement posts for some helpful hints.
Have a great money saving tip? Share in the comments so we can all learn from each other!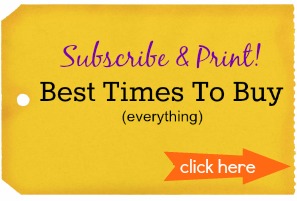 Don't miss anything! Subscribe to The Peaceful Mom Weekly eNotes and print my Best Times to Buy Everything chart for free!
Other Posts in This Series:
Fast Track Savings Assignment #1
Top 10 Budget Leaks (& how to fix them!) pt. 1
Fast Track Saving Challenge Assignment 2
10 Easy Ways to Find Free Money + Week 2 Update
8 Ways to Earn Money Fast + My Week 3 Update
Reader's Money Saving Tips + Fast Track Savings Final Update