This post is sponsored by Good Night Snoring Ring but all opinions are 100% mine.
Sleep.
I love it. I need it. I can't live without it.
Juggling all of the responsibilities in my life (marriage, parenting, homeschooling, running a home-based business – not to mention dealing with teenage hormones!) requires that I am well rested.
Unfortunately my sweet husband has a snoring problem, which makes it difficult for me to sleep throughout the night uninterrupted. Thankfully I discovered the Good Night Anti-Snoring Ring and thanks to the company, we were able to try it out for the last couple of months.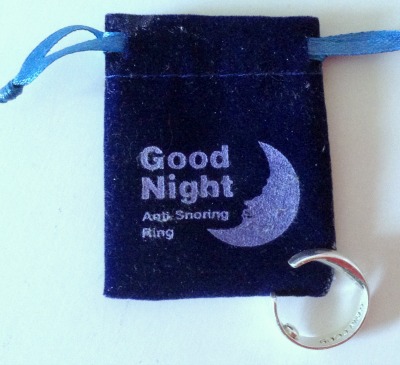 The ring is sterling silver and works similarly to Chinese acupressure. Simply place the ring on your last finger according to the directions and go to sleep.
Honestly, I was skeptical that it would work but after a few days I noticed a small difference and after three weeks I noticed a significant difference. My hubby's previously loud snoring is now more like heavy breathing — and I am a happy camper!
Of course I cannot guarantee that you will have similar results, but I can tell you that the Good Night Anti Snoring Ring has a money back guarantee so that if you are not satisfied return it for a refund.
Click here if you would like to read more.
Make Money Online!
Click here for a complete list of The Peaceful Mom's recommended survey sites.