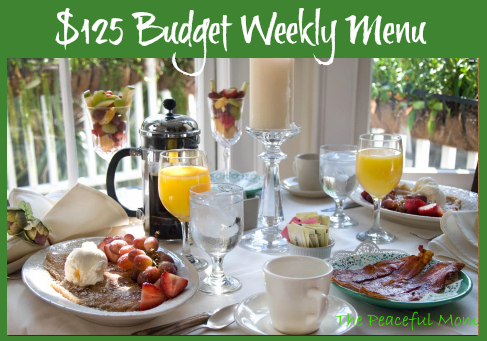 $125 Budget Weekly Menu –  Making a weekly meal plan keeps me sane and helps me to save money and stay on budget.
*Items marked with an asterisk were purchased in previous weeks in the $125 Budget and are in the pantry, fridge or freezer. Click purple links to go to recipes!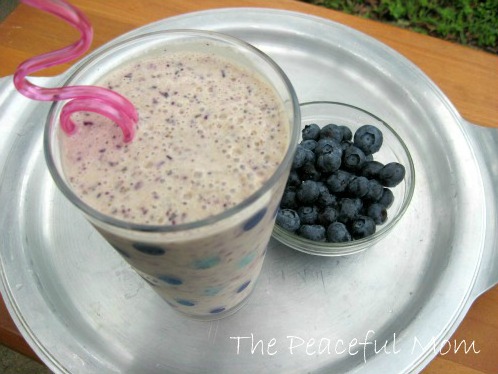 BREAKFAST
Very Blueberry Smoothie* (using blueberries from the freezer), Cheese Toast
Cinnamon Raisin Bagel* with cream cheese
Cottage Cheese with fresh blueberries
Scrambled eggs with cheese
Cereal with milk x2
Toast with peanut butter and banana slices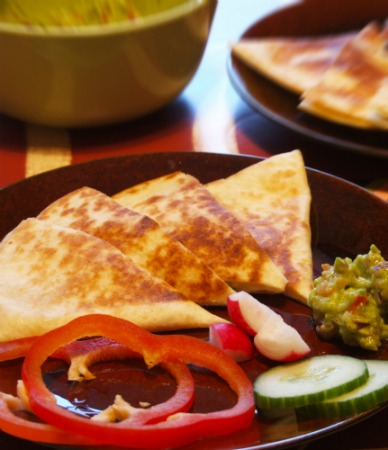 LUNCH
Easy Cheese Quesadillas, canned peach slices*, celery sticks with ranch dressing*
Ham & Swiss Grilled Cheese, cucumber slices
Apple Sandwiches, cucumber slices x2
Turkey Sandwich* (turkey previously purchased on sale & in the freezer), tortilla chips*
Tuna Salad*, crackers*
BBQ Chicken Nachos* (chips from pantry)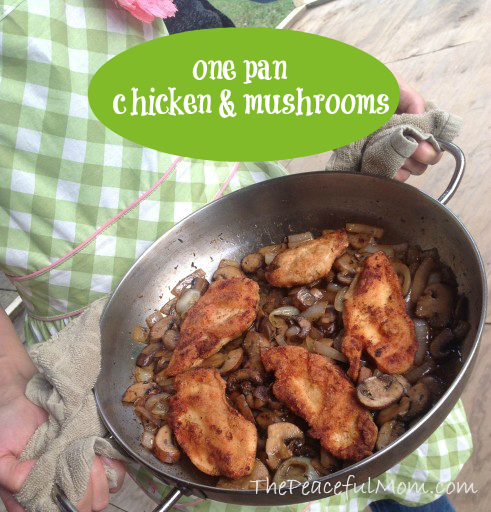 DINNER
One Pan Chicken and Mushrooms, steamed green beans
Super Easy Hot Wings, Sweet Potato Fries
Baked Tacos, garden salad
(stand taco shells in baking dish, fill w/ Beantastic Taco Meat & shredded cheese, bake at 350 degrees for 15 to 20 minutes until cheese is melted) 
Pork Chops, steamed broccoli and cauliflower*
Homemade Pizza (dough ingredients from pantry) w/ sausage* and sauteed mushrooms
Breakfast for Dinner: Biscuits and Bacon*
Dinner Out (with a gift certificate my husband received from work)
What are you eating this week? Leave a comment or link. 🙂
Please Note:  You may not be able to replicate this exact menu for $125 because sales vary by region and you will have different items on hand, but you can save money just by using a menu. 🙂)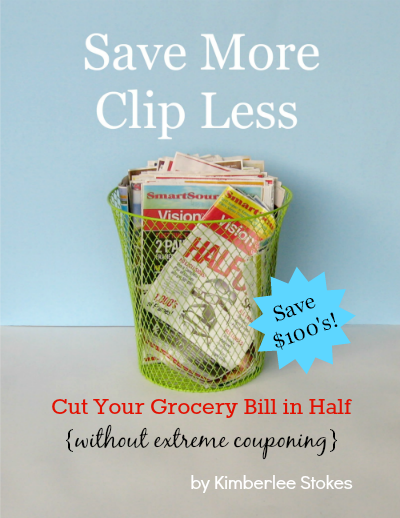 Read how I feed my family for less without extreme couponing in my Save More-Clip Less ebook!  
Click here to see what others are saying about this book
You can also check out my favorite meal planning service eMeals*. Plans start at just $10 a month for a 3 month subscription and include recipes and a grocery list! Readers of The Peaceful Mom can get an exclusive 10% discount by using promo code PEACEFUL at checkout. They even have a slow cooker plan for those busy weeks!
Click here to see a sample menu.  
  You May Also Enjoy: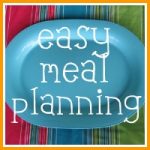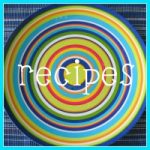 For more menu ideas, check out OrgJunkie Menu Plan Mondays. *affiliate link– Read our disclosure policy here.