This post brought to you by Dollar General and Coca-Cola®. All opinions are 100% mine.
I love personalized items and I think the new Coca Cola® campaign is brilliant. Remember as a child trying to find your name on the items in the souvenir shop when you went on vacation? I had the same reaction when I first saw these personalized bottles in the store.
How much fun is it to find a bottle with a friend's name and then surprise her with it? I was excited to recently find a new Share a Coke® bottle with my friend Heather's name on it.   
If you haven't seen them yet, Coke® and Diet Coke® bottles are now available at Dollar General with first names on the labels so you can buy one for a friend or family member as a sweet way to let them know that you were thinking about them.
You can also share a Coke® message online at DollarGeneral.com (a Facebook account is required to send and receive messages).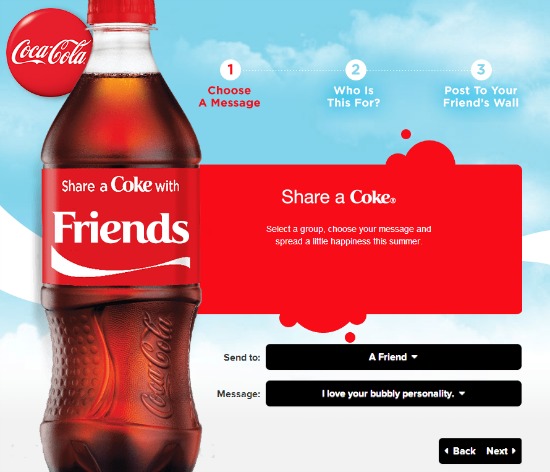 Select a category (Family, Friend, Co-Worker) and a message then connect to your Facebook account and send the message.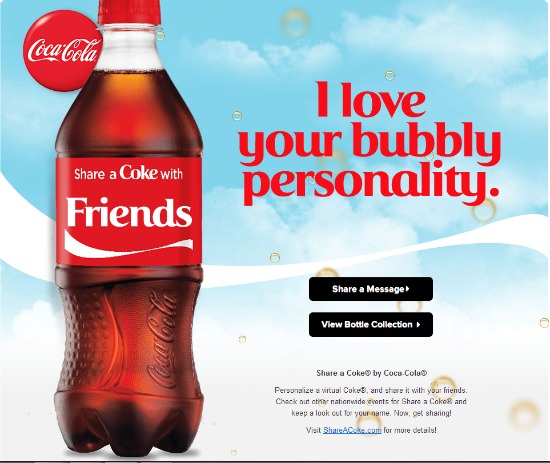 This is the screen your friend will see (the bubbles actually move up the screen).
Fun, right? Click here to share a Coke® message now and brighten someone's day!