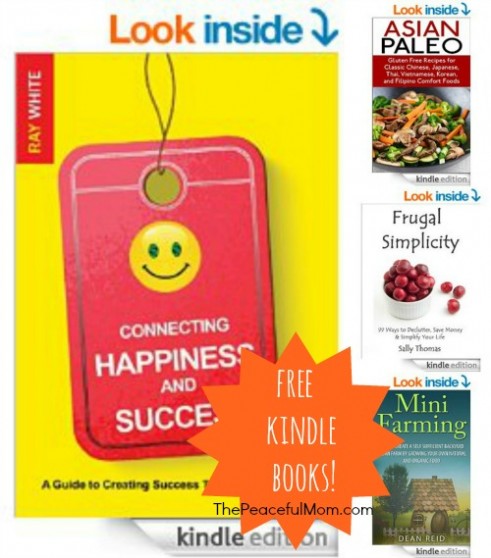 Free Kindle eBooks: Save money and learn new things!
Click here for links to all of the free Kindle books available today including Asian Paleo Recipes, Connecting Happiness and Success, Mini-Farming, Natural Living, kids books and more!

(You can read these on your laptop or desk computer too!)
Click here  for more DEALS & FREEBIES to help you save money!