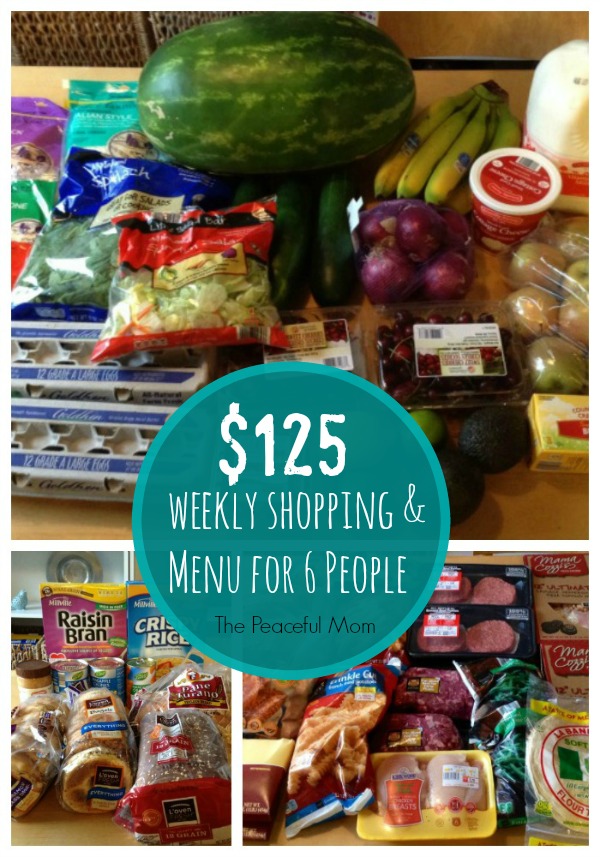 My $125 Weekly Grocery Shopping for 6 People: See how I feed my family of six (including 4 teens) for around $125/week, or just $500 a month. See our $125 Budget Weekly Menu here. 
Subscribe to my FREE e-notes to get my best tips to help you save money, get organized and enjoy life sent right to your inbox! You can also join me on Facebook, Twitter or Pinterest for daily interaction.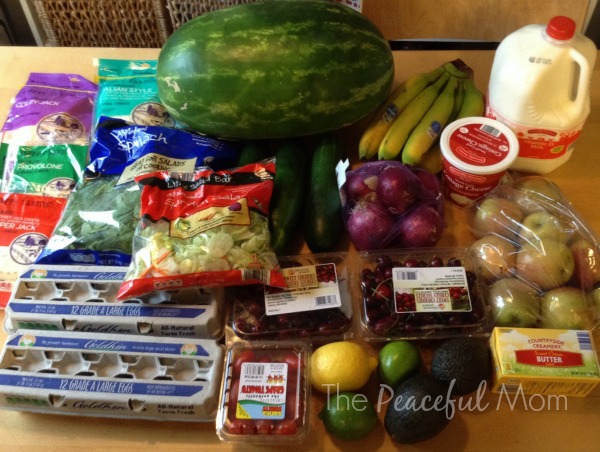 Aldi Produce and Dairy
 The best produce deals this week were:
3 lb bag Fuji Apples $3,89
watermelon $3.69
cucumbers 55 cents each
limes 19 cents each
bananas 44 cents/pound
pint grape tomatoes $1.59
16 ounce cherries $2.49 each
avocados 89 cents each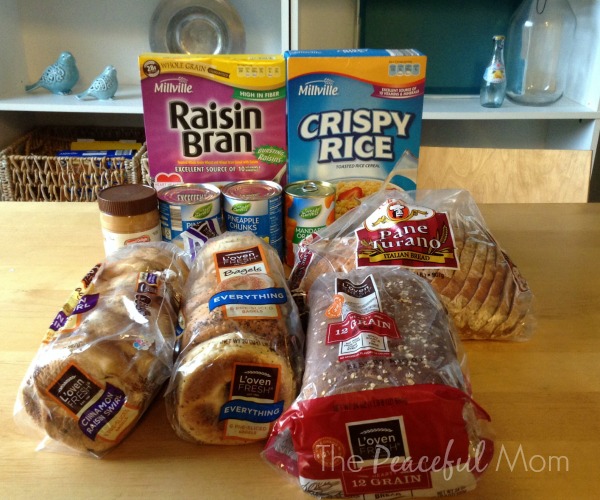 Aldi Grocery Items
We have two boxes of cereal in the pantry so I only needed to purchase two (and we only eat cereal two times a week). I also have one can of pineapple chunks and a can of mandarin oranges in the pantry along with the coconut I will need for my Tropical Fruit Salad.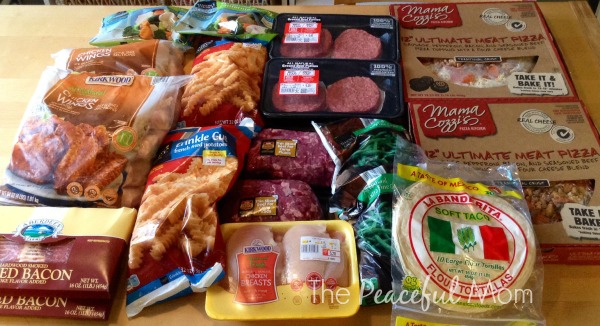 Aldi Meat & Frozen Items
I purchased lots of convenience products this week because I am driving more (up to 4 hours a day!) now that our second car is out of commission. That increased my spending and put me over budget.
I could have saved money by making pizza crust myself and by purchasing ground beef and making the hamburger patties myself. It is still cheaper to purchase the ready-made pizza from Aldi than to order take out pizza because I am tired.
Weekly Total: $140.45 

August Monthly Total: $ 140.45
($125/week budget for six people so I am over budget for this week. We will see how I do for the rest of this month.)
RESOURCES
If you like saving on groceries (who doesn't?), download the FREE Ibotta app and find deals at your local stores every week.
Click here to download the app for free.
(Enter your email or connect with Facebook.)
Click here to read my best tips to Save Money On Groceries.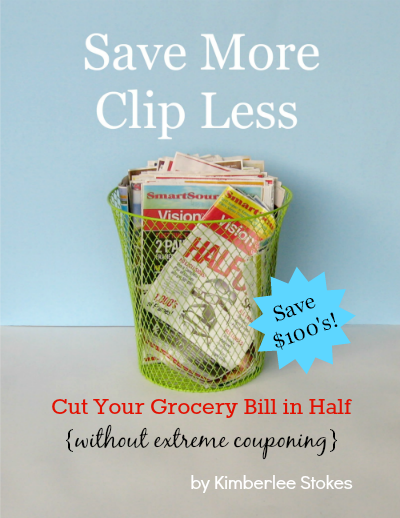 Wanna know how I feed my family for so little? Grab my Save More-Clip Less e-book.
Click here to see what others are saying about this book.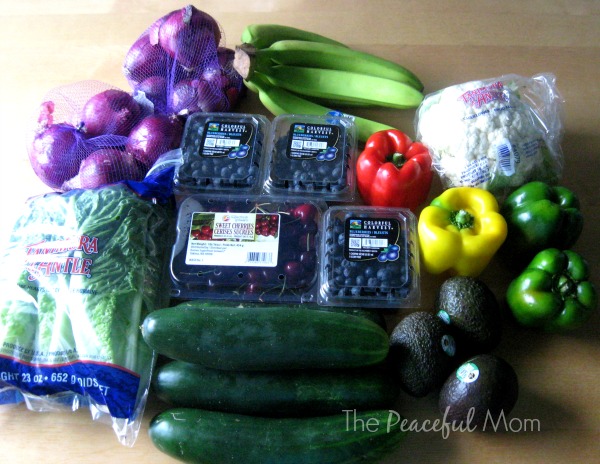 Click here to see previous week's shopping trips.
How did you do this week? Leave a comment!
You May Also Enjoy: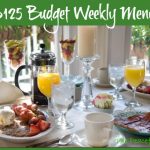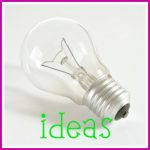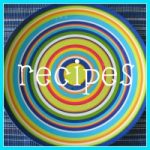 *Affiliate links are included in this post. Read our disclosure policy here for more information.