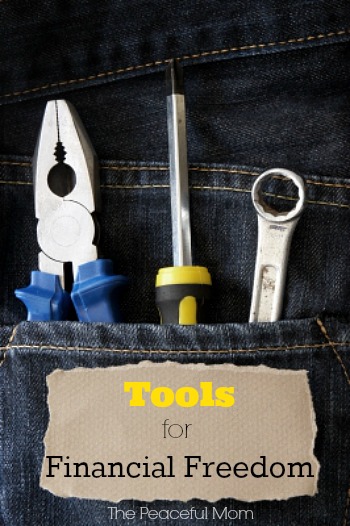 Living on Less–Tools to help you spend less so that you can save more, give more and live more.
You want to save money, I know you do. Hey, most of us want to spend less and manage our money better, but there is a little problem.
Previously saving money meant "putting money aside for later use". Now we use it to mean "shopping at a discount" — as in "I saved 20 percent on the dress I bought today." In reality you didn't save money, you spent it.
If you are constantly researching the lastest "deal" and buying items just because they are on sale, you are not saving money and you are not doing yourself any favors financially speaking. The only way to truly save is to NOT spend the cash and to put it away in a safe location.
In my Save More – Clip Less ebook I tell the story of how I fell victim to this "saving = spending" way of thinking. I became trapped in the couponing frenzy trying to get as many deals as possible. I believed the bottom of the receipt where it read "$50 saved" when in reality I should have been paying attention to the "$124 spent" line just below it.
Frankly my shopping addiction led to me becoming a hoarder. I ended up spending lots more time, energy and money than I would have without my obsession, and I was racked with anxiety even though my shelves, closets and bathrooms were filled with food, toiletries and cleaning supplies.
True financial freedom means that we really and truly save money by putting it aside for a specific purpose.
Here are a few tips that work for our family: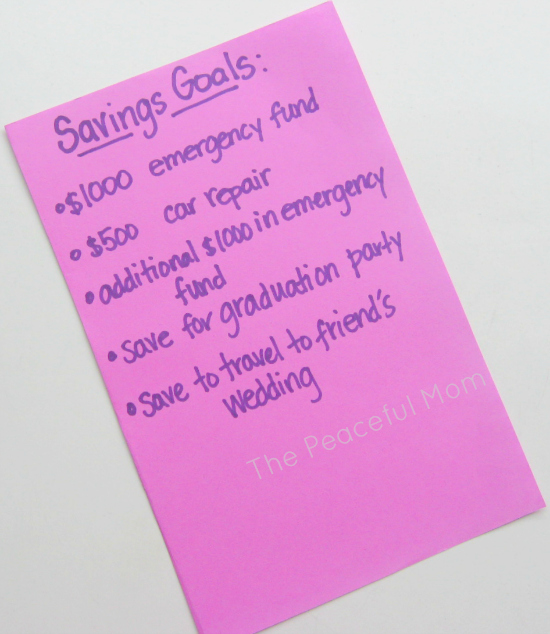 Set a Specific Saving Goal
Dave Ramsey encourages a starter emergency fund of $1000. If that number seems too out of reach in your circumstances, start with $500. When you have a specific number to work toward your goal becomes more concrete and you are more likely to actually take action to reach it. We are currently working on re-building our emergency fund after a recent car repair.
Make Your Goal Visual
A goal isn't really a goal unless you write it down and keep it in a place where you will see it often. I have used many methods of making our goal visual from taping a piece of paper to the fridge to placing a sticky note on the computer screen and keeping a note in my personal planner. Keeping the amount we are trying to save in front of us helps us to avoid unnecessary spending because we know that  the money should go toward something more important than eating out or buying the latest gadget.
Set Up A Saving Location
You will need to choose a specific location where you will put your money whether that is a savings account, a jar on your counter or your sock drawer. Watching your money add up can be very motivational.
We have two places to save  – a second checking account or "Freedom Account" for irregular expenditures like car maintenance and insurance payments (read more about the Freedom Account here) and a regular savings account for our emergency fund. If we need to save for specific items like a vacation we add a category to our Freedom Account spreadsheet and place the money in the second checking account.
Track Your Spending
Knowing exactly where our money is going and limiting our spending to the bare necessities enables us to save more money. We keep our receipts and I record them in a spreadsheet but thanks to technology there are so many options available including apps that you can use right from your phone.
Whether you use an index card in your wallet, a note in your planner or an app, find a way to track your spending that works for you – then do it!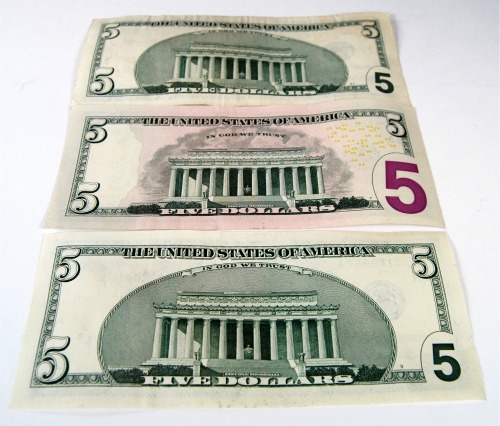 Use Cash
I know, it's so "Last Century" to actually use cash for your spending, but if you really want to help yourself spend less, try the cash envelope method for a month. Set a budget for grocery shopping, eating out, miscellaneous spending and any other categories you need and take that amount out of the ATM. Place each amount in a separate envelope labeled with it's purpose and only spend money in a category from the correct envelope.
Crazy, but it works. You have to think about what you are spending and deliberately over-spend by taking money out of the wrong envelope, which if you are paying attention can really help curb your shopping problem.
There are other ways to save such as creating an automatic withdrawal from your paycheck or placing all of your change into a jar at the end of the day, but none of these methods will work unless you intentionally choose to save money rather than spend it. By writing this post I am re-committing to our savings goal.
Wanna join me? Leave a comment saying that you will re-commit to actually saving money and if you want to, add the amount you will be working toward. Group therapy can be very motivational. 🙂
 [Click here to read more Tools for Financial Freedom posts!]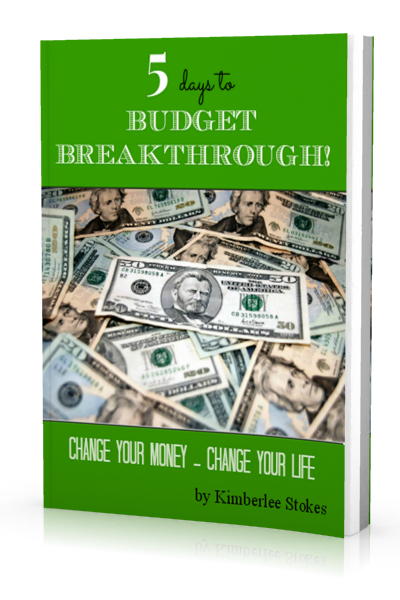 Want to get your budget back on track?
My ebook 5 Days to Budget Breakthrough is just the thing you need and it's just $2.99 for a limited time.
You May Also Enjoy: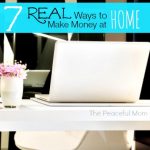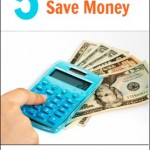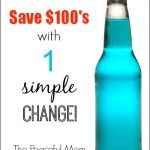 photo credit: scottchan— FreeDigitalPhotos.net
*Affiliate links are included in this post. Read our disclosure policy here for more information.