My $125 Weekly Grocery Shopping for 6 People: See how I feed my family of six (including 4 teens) for around $125/week, or just $500 a month. See our $125 Budget Weekly Menu here. 
Subscribe to my FREE e-notes to get my best tips to help you save money, get organized and enjoy life sent right to your inbox! You can also join me on Facebook, Twitter or Pinterest for daily interaction.
In the interest of science I chose to shop at Walmart this week instead of Aldi.
Well, not really. I was in a hurry and just wanted to stop at one store. I was afraid to find out what my total would be because generally Walmart prices are higher on most items despite their advertising.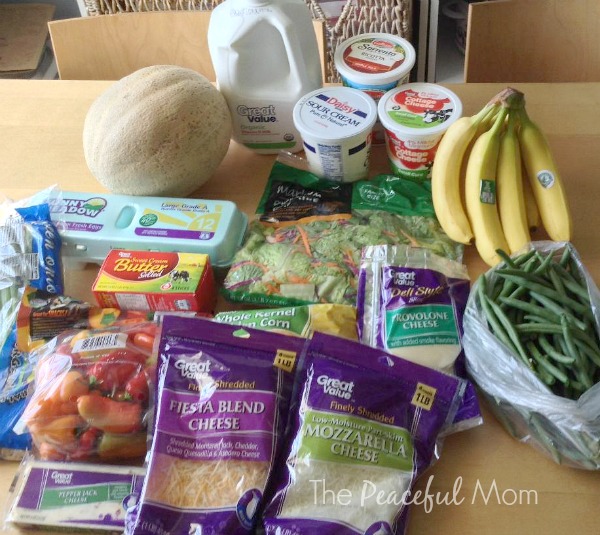 Walmart Produce and Dairy
I did not purchase as much produce as I normally do because the prices were too high but I was able to purchase a huge cantaloupe for $1.98, organic green onions for $1.33 and a 1 pound bag of mini sweet peppers for $2.98.
I splurged a little and purchased organic milk since that was an option. I paid double the Aldi price for a gallon of milk so I am not sure that it was a wise move on my part. 🙂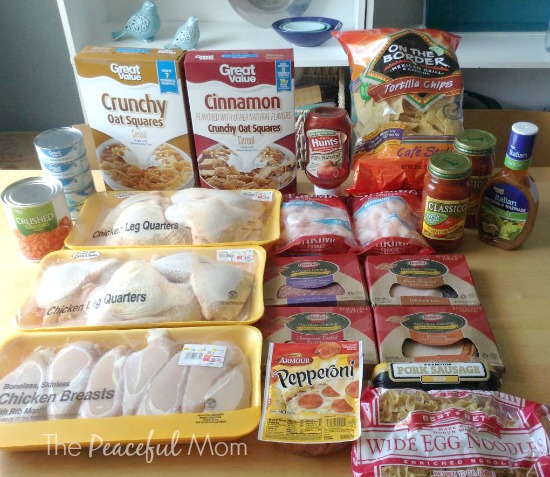 Walmart Meat & Grocery Items
If you need to feed a big family chicken leg quarters are one of the cheapest meats you can buy. We make BBQ chicken with them and the kids love them. I also purchased frozen shrimp which was not on sale $6.98 per bag), but we have not had any for a while and I was low on will power.
Weekly Total: $130.10

July Monthly Total: $495.07  
(I am slightly over budget for this week, but I made my $500 goal for the month – woohoo! )
RESOURCES
If you like saving on groceries (who doesn't?), download the FREE Ibotta app and find deals at your local stores every week.
Click here to download the app for free (sign up with Facebook or email).
Click here to read my best tips to Save Money On Groceries.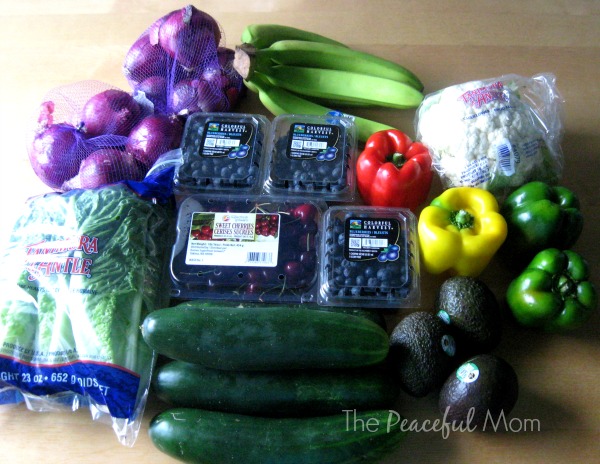 Click here to see previous week's shopping trips.
How did you do this week? Leave a comment!
You May Also Enjoy: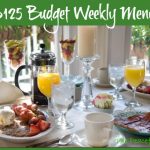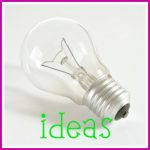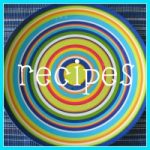 *Affiliate links are included in this post. Read our disclosure policy here for more information.