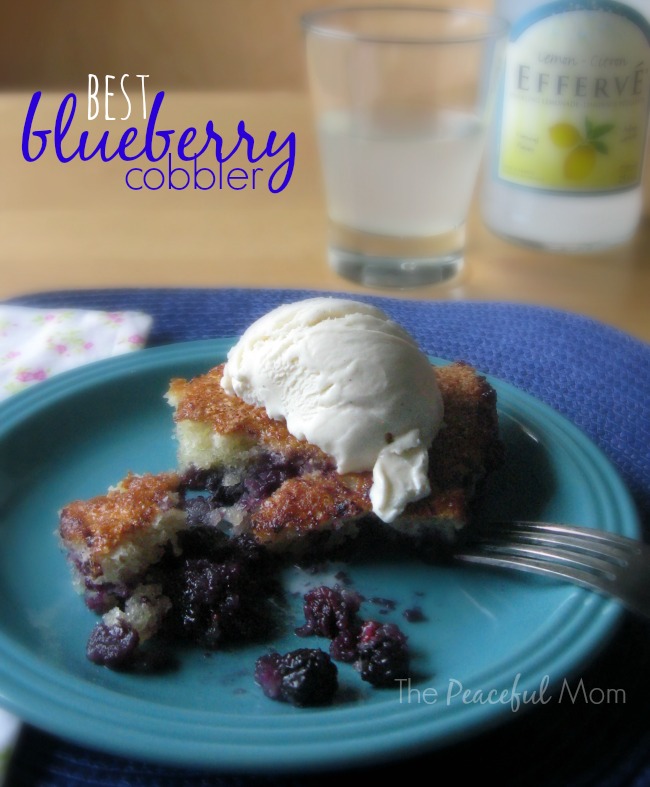 Easy Blueberry Cobbler
Now that blueberries are in season (and cheaper) I'm looking for delicious ways to use them. This amazing Buttery Blueberry Cobbler is so easy and so scrumptious you won't be able to stop making it (and eating it), but don't forget to share some with your family!
I apologize in advance to my gluten free friends for cheating on you. 🙁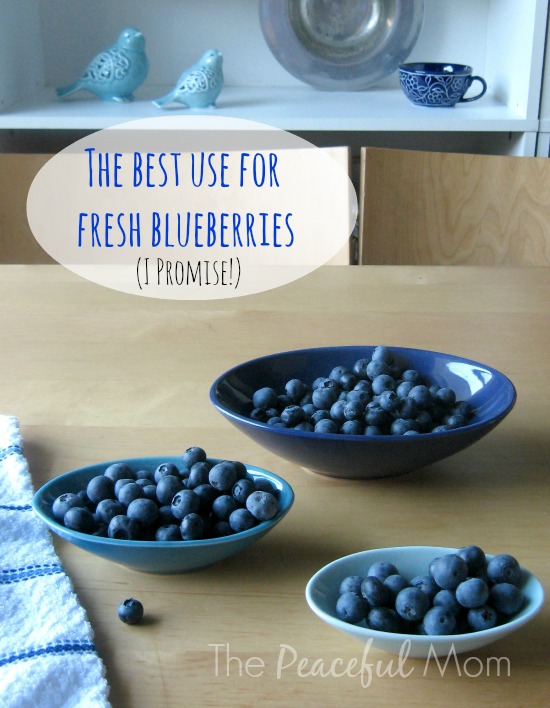 Easy Blueberry Cobbler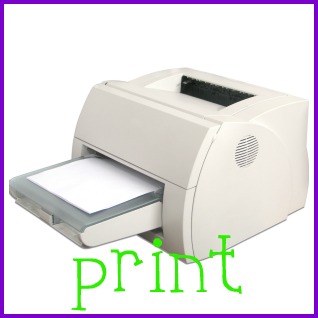 INGREDIENTS
1 stick of butter
2 cups fresh or frozen blueberries
1 and 1/4 cups sugar – divided
1 cup flour
2 teaspoons baking powder
1/2 teaspoon salt
3/4 cup milk
1 egg, lightly beaten
vanilla ice cream or whipped cream (optional, but not really)
INSTRUCTIONS
Preheat oven to 350 degrees.
Cut butter into large cubes and place it in an 11 x 7 inch glass baking dish.
Place butter in the oven to melt (approximately 3 minutes).
Meanwhile in a sauce pan mix blueberries and 1/4 cup sugar over medium heat until the mixture begins to bubble.
Remove berry mixture from heat and set aside.
Remove melted butter from oven.
In a large bowl combine flour, remaining cup of sugar, baking powder and salt.
In a separate small bowl, mix egg and milk together.
Add milk mixture to dry ingredients and stir to combine.
Pour batter on top of melted butter in baking dish. Do not stir.
Spoon berry mixture on top of batter. Try to distribute berries as evenly as possible, but do not stir batter.
Place baking dish in preheated oven and bake for 30-35 minutes or until the top is golden brown. Oven temperatures vary so watch closely for the last 5 to 10 minutes to avoid over browning.
Allow to cool 5 – 7 minutes and serve with whipping cream or vanilla ice cream.
Devour!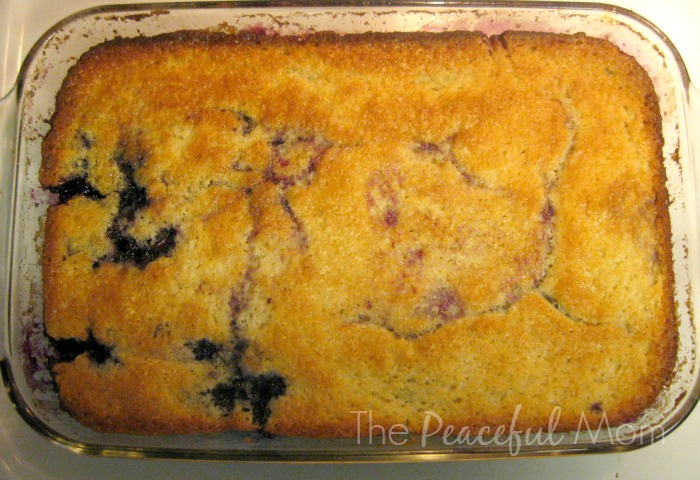 Like magic, even though you placed the blueberry mixture on top of the batter, the cake rises to the top and creates a beautiful buttery crust. I know, you want to eat your phone right now.
You May Also Enjoy: