My Shopping Totals: See how I feed my family of six (including 3 teens) for around $125/week. See our $125 Budget Weekly Menu here. 
Subscribe to my FREE e-notes to get my best tips to help you save money, get organized and enjoy life sent right to your inbox! You can also join me on Facebook or Twitter for daily interaction.
I was late getting to the store this week so I'm posting the grocery photos today.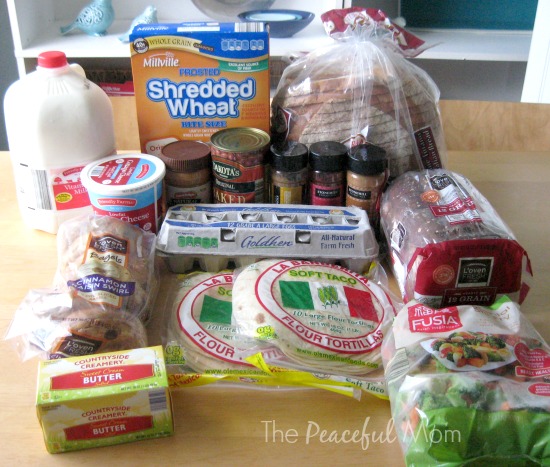 Aldi Grocery Items (+ produce pictured above) –  I spent $56.55. The 3 ounce bottles of spices were 99 cents and the stir fry vegetables were $2.99.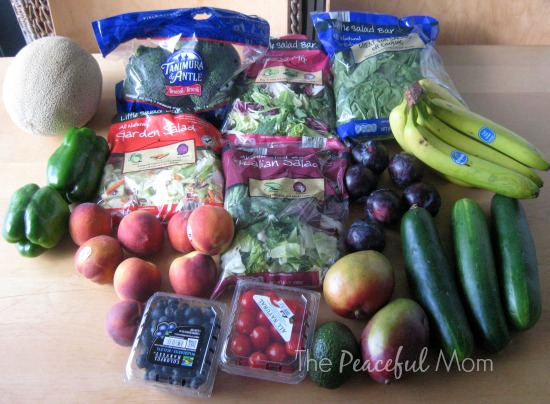 Aldi Produce Deals: 
Grape Tomatoes $1.49/pint
Cantaloupe $1.69
Cucumbers $.55 each
Mango $.59 each
Plums $.29 each
Avocado $.79 each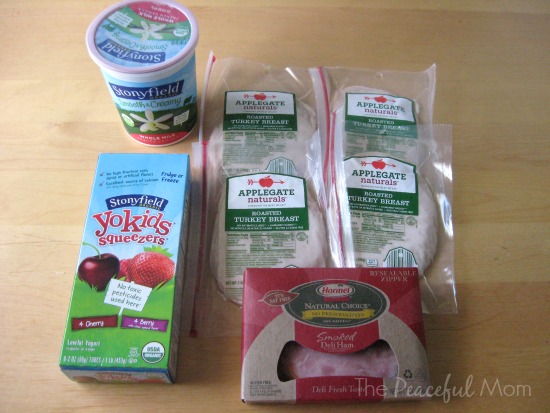 Publix – I picked up some organic items that Aldi doesn't sell. The Applegate Organic lunch meat was on sale for $4.00 a pack and the yogurt tubes were on sale for $3.50. I freeze these for the kids to eat as snacks. My total was $27.18.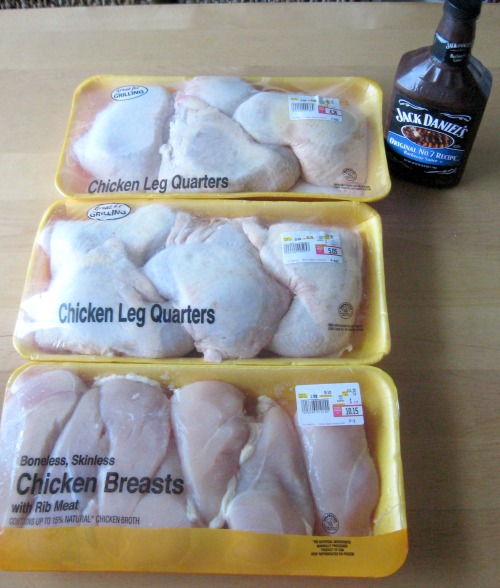 Walmart (plus a large bag of tortilla chips for $2.98) –  I had to stop by Walmart for some non-food items so I picked up boneless skinless chicken breasts for $1.98/lb. I also found chicken thighs for $.98/lb so I added BBQ chicken to the menu instead of the Asian salad I had on the menu.
Weekly Total: $109.79

July Monthly Total: $230.60     
($125/week budget for six people so I am $15.21 under budget for this week.)
Click here to see my tips to Save Money On Groceries. 
How did you do this week? Leave a comment!
You May Also Enjoy: