This post brought to you by Bahama Breeze. All opinions are 100% mine.
I mentioned last week that from now through August 3rd you can celebrate good times with friends at the Bahama Breeze Summer Beach Bash. Bahama Breeze offers yummy food with an island flare and an open patio that is perfect for summer evenings. On Saturdays they turn up the live music and bring out a mojito bar.
My husband and I were able to attend the Summer Beach Bash as guests and we had a blast!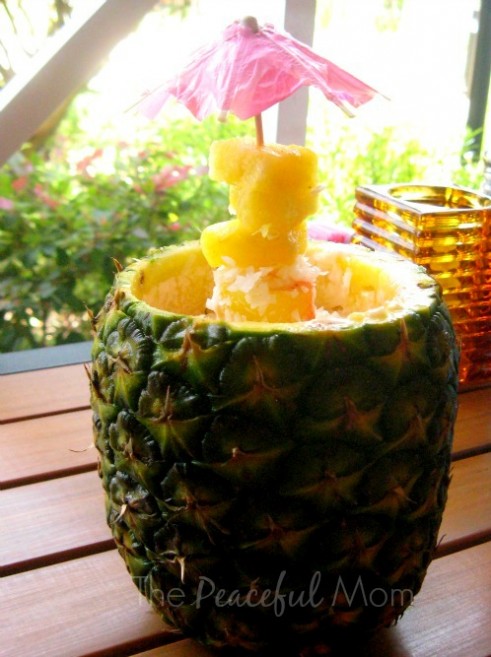 While we were there we were able to try the Bahama Breeze Ultimate Pineapple. It's a perfect drink for hot summer days because it's so refreshing. (I ordered mine without alcohol and it was amazing!).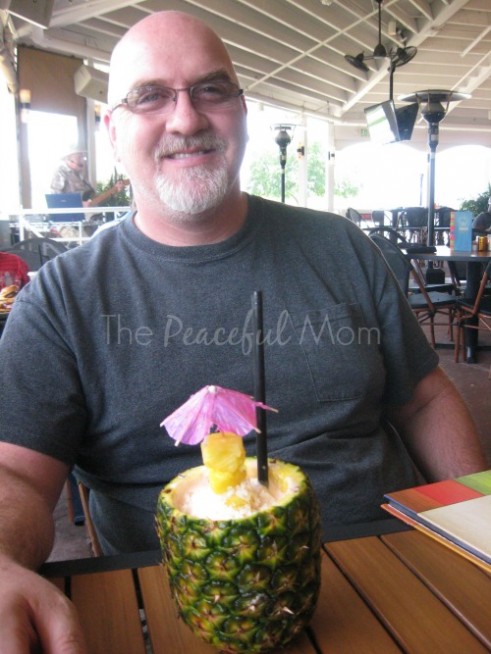 My husband really liked it too, as you can see.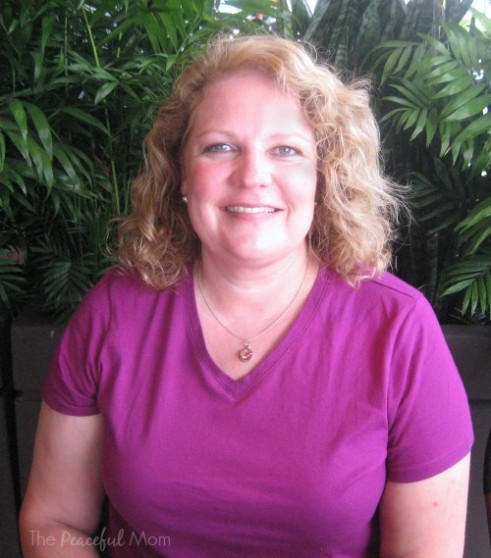 … and then he decided to take a photo of me in return. 🙂
  We started with two appetizers: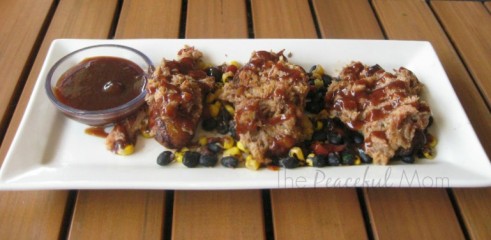 Mojo-Marinated Pulled Pork – One word: YUM! If you enjoy barbecue you will love this appetizer.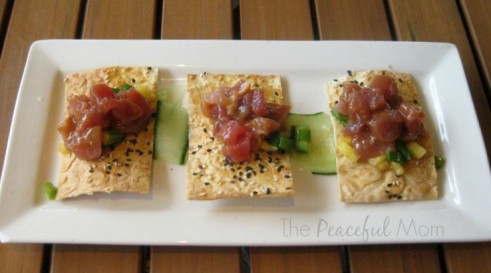 Ahi Tuna Stack–  The Ahi tuna is marinated in Ponzu sauce and served with pickled cucumber and pineapple salsa – a great twist on sushi.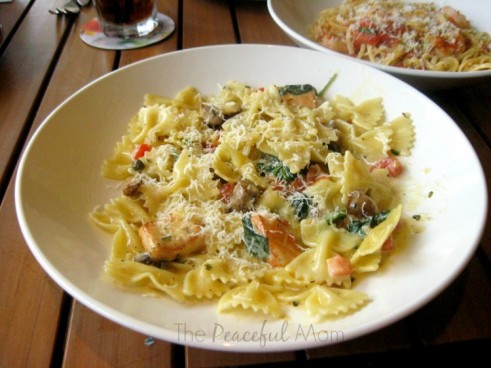 We were evidently thinking alike and both ordered pasta dishes. I had the Fresh Pan-Seared Salmon Pasta with fresh spinach, basil and tomatoes in a savory cream sauce. My husband ordered the Calypso Shrimp Linguine with shrimp sautéed with garlic, scallions, tomatoes and a light cream sauce.
Is your mouth watering? If so you'll want to visit your local Bahama Breeze and try these dishes out for yourself.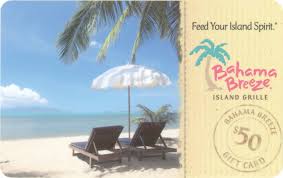 You can also enter to win a $50 Bahama Breeze gift card and a large Bahama Breeze t-shirt!
To enter leave a comment on this post saying why you want to visit the Bahama Breeze Summer Beach Bash – one comment/entry per person.
One Peaceful Mom winner will be randomly selected and notified by email. Contest ends Friday, July 18th at 9:00 a.m. EDT.