Tomorrow July 11, 2014 is Cow Appreciation Day at Chic-fil-A restaurants. Dress like a cow and get free food!
Click here for more information.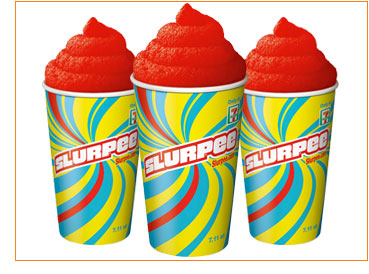 7-11 stores will be giving free small Slurpees from 11 am to 7 pm. In addition you can download the 7-Eleven app and you can get the following freebies the following week:
Saturday, July 12: Big Gulp
Sunday, July 13: M&M's Birthday Cake Flavor Candies
Monday, July 14: Grandma's Cookies
Tuesday, July 15: Twinkies
Wednesday, July 16: Snickers or Twix Ice Cream Bar
Thursday, July 17: Quaker Chewy Yogurt Snack Bar
Friday, July 18: Pillsbury Cookie
Saturday, July 19: Small Slurpee
Click here for more information.
Click here for more DEALS & FREEBIES to help you save money!
Make Money Online!
Click here for a complete list of The Peaceful Mom's recommended survey sites.