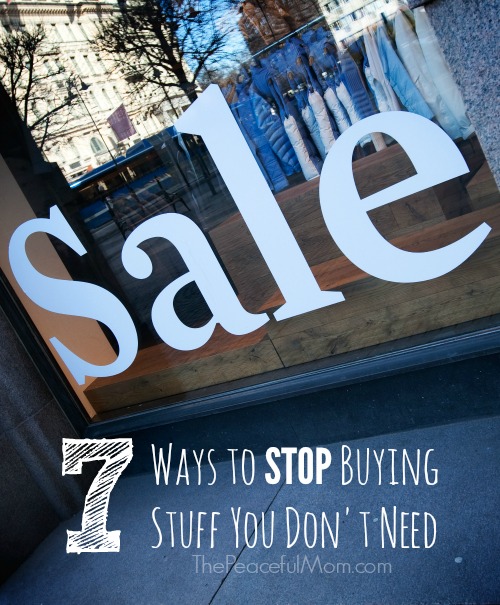 You know the moment.
You walk into the store and lay your eyes on that beautiful pair of shoes …
(or that cute skirt, kitchen gadget, craft supply – whatever your weakness is)
And you MUST have it.
The problem is that you don't really have the money for it but you rationalize that you need it and so you end up buying it.
You've just been hit by the deadly IMPULSE PURCHASE.
If you want to live purposefully with your money you have to watch out for those spur-of-the-moment, unplanned decisions to buy something because of an emotional response. Impulse purchases can be small like a chocolate bar or a fashion magazine, or they can be larger like an unplanned dinner at a restaurant, buying jewelry or even a new car purchase. These purchases can be made for a variety of reasons – perhaps to impress others, to make yourself feel better or to counteract boredom.
I get it.
I am a recovering shop-aholic. I see something cute for my house or a nice shirt and I want to buy it. In addition to the impulse buying issue I also have large purchases that I would like to make that we don't have the money for:
an iPad
new furniture for our living room
a kayak
If you're like me, avoiding the impulse to purchase a desired item is difficult but these seven tips can help.  
Practice Gratitude
Discontentment with your current situation or circumstances can ruin your outlook and cause you to want to spend money. By thinking about and listing all the things you are grateful for you can quickly squelch the "gotta have it" feeling.
When I look at my old, ugly couches I try to remember to be thankful that they are sturdy and comfortable to sit on and they happen to be long enough for family members to sleep on (not that I ever make my husband sleep on the couch – haha!)
Know What You Want
One of the reasons we spend money when we shouldn't is that we have conflicting goals. Maybe you have a long-term goal to stay home with your children but that goal seems far away and unimportant when faced with the immediacy of that new shoe purchase.
To truly make progress in your financial goals you have to decide exactly what you want and and determine to make the sacrifices necessary to get there. Realize that spending hundreds of dollars each weekend on shopping and eating out may feel good in the moment but ultimately it is preventing you from achieving what you REALLY want.
Trust
It is much easier for me to wait patiently for the things that I want when I trust that my situation will improve as I am diligent to do what I am supposed to do. I also trust that God sees my circumstances and that He is helping me to deal with them.
Do What You Can
Delaying gratification can be frustrating but it helps me to take action in any way that I can. I can create a plan to save money from our current budget or find ways to make extra money (Read 7 Real Ways to Make Money from Home).
I cannot afford new furniture right now but I can keep my house clean and decorate with thrift store finds. A few new throw pillows from a discount store can freshen up my furniture or I can paint my end table a different color.
Stay Out of the Mall
You can't make an impulse purchase if you don't see the item in the first place. It is much easier to stick with your financial plans when you stop using shopping as entertainment and stay away from the mall or shopping center. You can also avoid internet shopping sites and stop reading magazines with lovely photos of items you are tempted to buy.
Return Bad Decisions
Everyone makes mistakes. Thankfully shopping mistakes can easily be remedied by the store's return policy. If you do make an impulse purchase that you cannot afford return it for a refund. You will feel better and you will reach your financial goals faster. 

Remember That Material Purchases are Temporary
No matter what I am currently pining for, it helps to remember that all material goods are temporary. Relationships are eternal and I should invest most of my time and energy there.
How to you avoid impulse purchases? Leave a tip or idea in the comments. 🙂
You May Also Enjoy: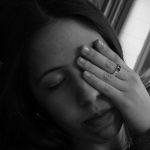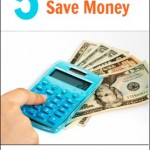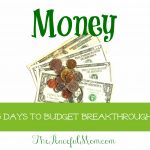 Make Money Online!
Click here for a complete list of The Peaceful Mom's recommended survey sites.