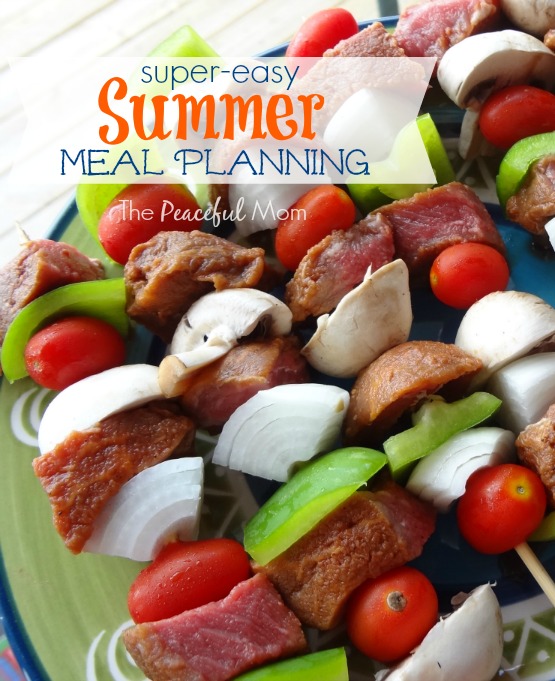 Super Easy Summer Meal Planning
You're a mom and your people want food – I get it. I also get the fact that you have exactly one million five hundred and eighty six other things going on so you need a little help.
Today I'm sharing a few quick tips to help you get dinner on the table with as little stress as possible.
Start with Five
You need to make some kind of plan for your meals but it doesn't have to be complicated. Start with something basic like a list of five dinner meals for this week and make sure that you have the ingredients on hand. Plan leftovers for the one night and frozen pizza or grilled cheese for the last night of the week to give yourself a break.
If you want to get fancy (and save money), create your list of meals based on what you have on hand plus the weekly sales at your local stores. If the thought of this makes your brain hurt, skip it.
Keep It Simple
The simpler your meals the more likely you are to actually cook them. Summer is the perfect time for lighter meals so plan dishes like salads, smoothies and sandwiches. Check out my Simple Summer Food Pinterest Board here for a few ideas for summer meals.
Make the Most of Mornings
When you have a plan for the week you can quickly check the plan and start dinner prep in the morning, which means that you get dinner on the table faster and your hungry people aren't yelling at you. Morning meal prep can include washing and cutting vegetables, marinating meat or measuring ingredients. Click here for more examples of how I start dinner in the morning.
You can also watch my Easy Meal Prep You Tube video here.
Use that Grill!
When it's 90 degrees outside, the last thing you want to do is heat up your kitchen and grilling is a great way to cook dinner while keeping your house cooler. While you're there, why not grill a little extra meat to serve over salad the next night? You will thank yourself tomorrow.
Work Once. Eat Twice.
Speaking of cooking extra, doubling your meals saves time and energy. If you're making a casserole, make two and stick one in the freezer for later. Wash and cut all your vegetables for the week at once, make a huge bowl of salad and bake or grill 2 or 3 meals worth of chicken.
For a quick way to create meals for the week, check out my 8 Dinners in 1 Hour plan for chicken here and my Easy Freezer Cooking Video here.
We Can Do This!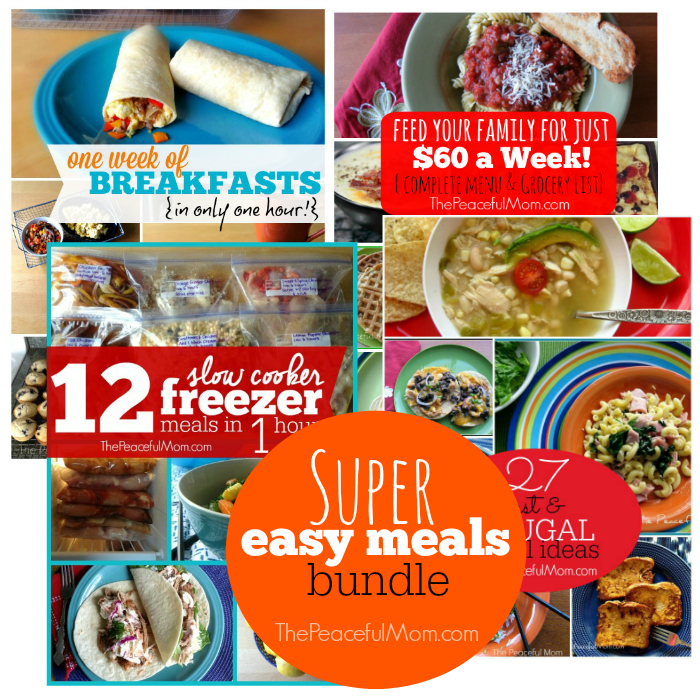 Right now you can grab my Super Easy Meal Plan Bundle.
Click HERE to see what's included and get a special bonus!
MORE RESOURCES
12 Simple Shortcuts to Get Dinner Done Fast!