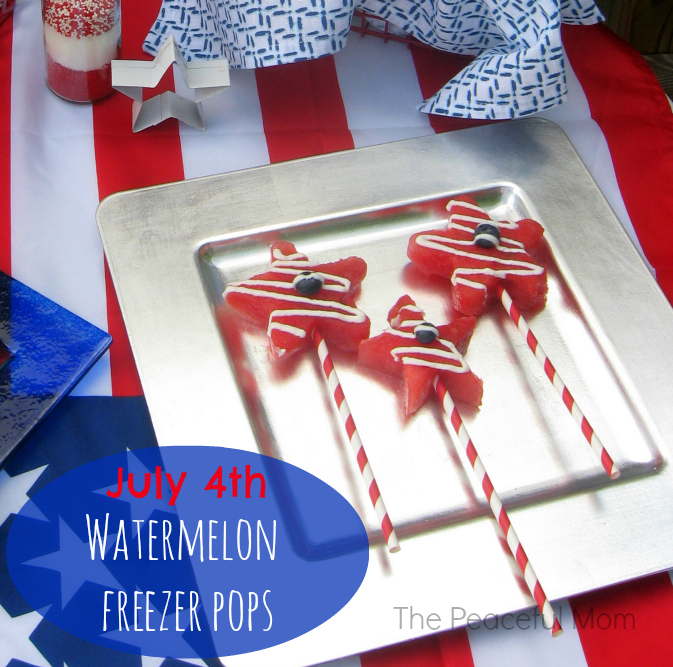 July 4th Party – Watermelon Freezer Pops
Looking for a fun, kid-friendly treat for the Fourth of July? These Watermelon Freezer Pops are simple, tasty and beautiful.
Ingredients
Seedless Watermelon
Fresh Blueberries
Vanilla Yogurt
 Instructions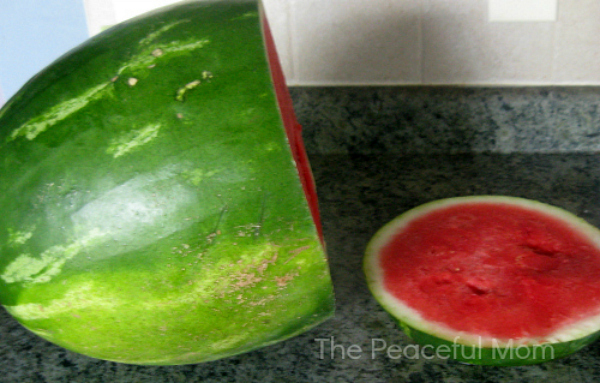 Cut a 1/2 inch thick slice from the watermelon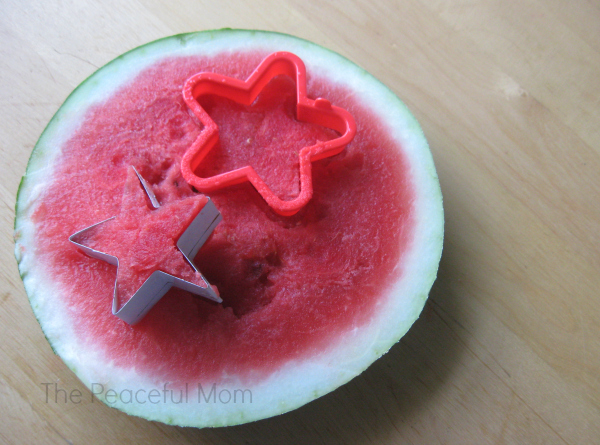 Cut star shapes from the watermelon using cookie cutters. If you have difficulty removing the star shape, use a sharp knife to cut around the outside of the cookie cutter, then push the star-shaped watermelon through the cookie cutter.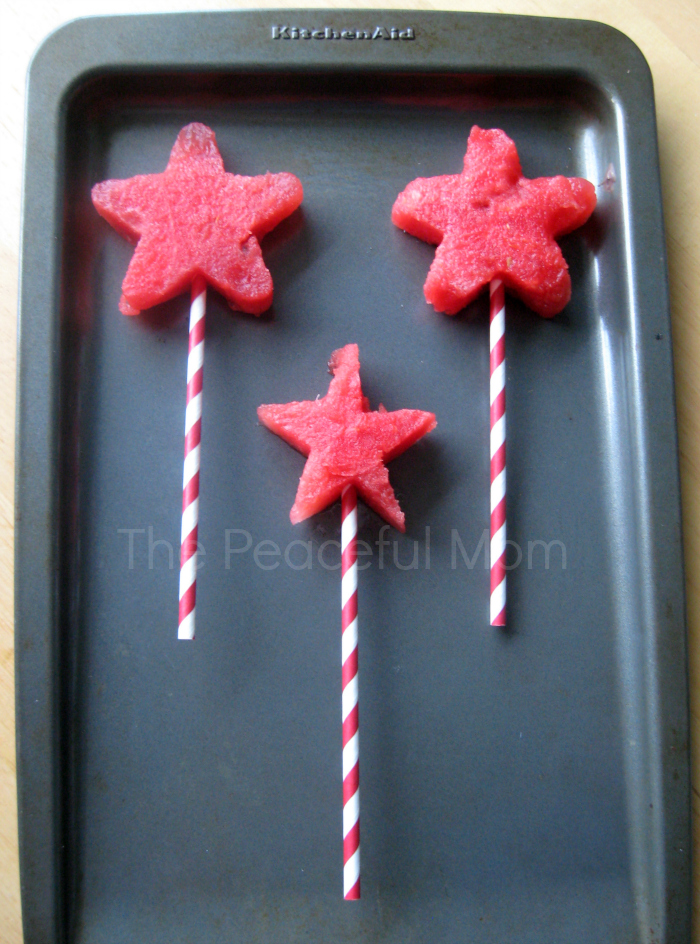 Place the watermelon cutouts on a cookie sheet or cutting board. Insert a paper straw or popsicle stick into the center bottom of each star about halfway into the cutout.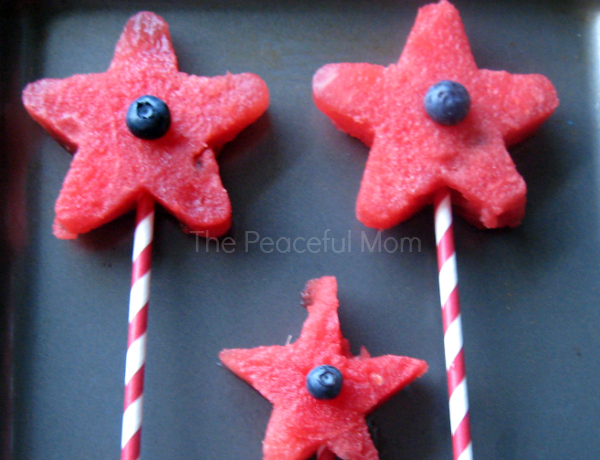 Using your finger, make an indentation in the center of each star and place a blueberry in it. (I took this photo with the blueberries sitting on top rather then inserted into the watermelon.)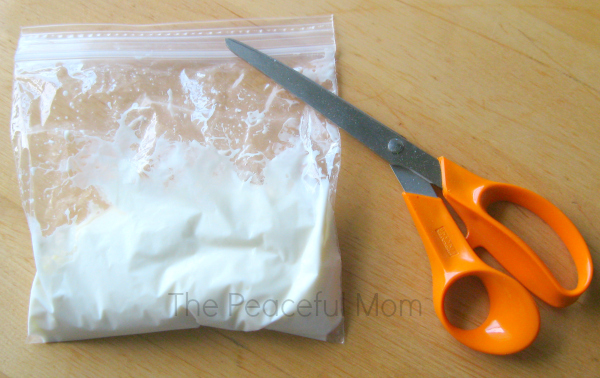 Add about three tablespoons of yogurt to a sandwich zipper bag. (I have more in this bag because I used it for another project.) Close the top of the bag and push the yogurt into one side of the bag. Using a clean, sharp pair of scissors, nip the corner of the bag so the yogurt can flow through it.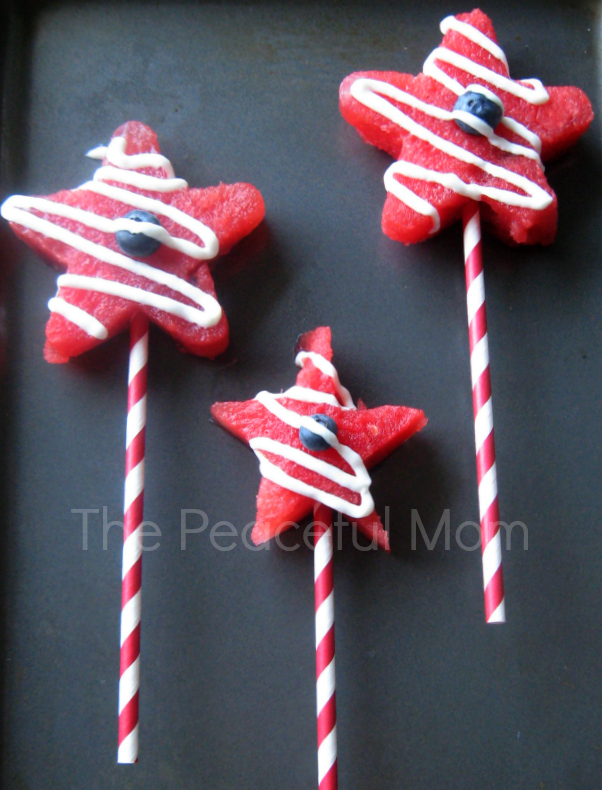 Drizzle yogurt over watermelon.
Watermelon pops can be eaten as is or freeze them for 45 minutes to an hour until lightly frozen (but not hard) for a cold treat your kids will love!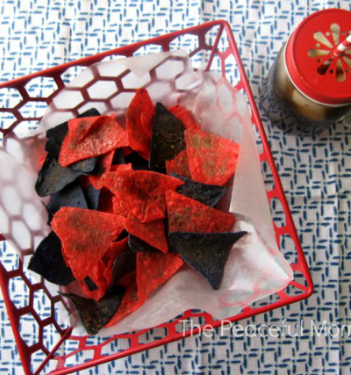 You May Also Enjoy: