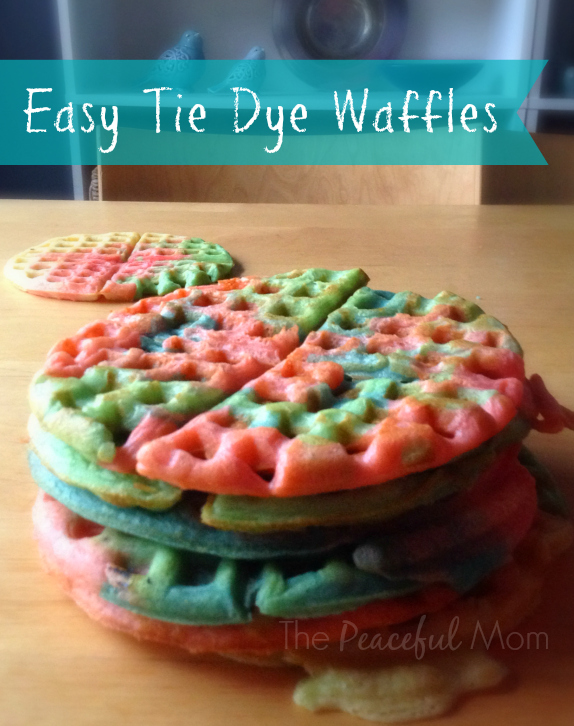 Frugal Family Fun: Tie Dye Waffles
This weekend why not take some time to enjoy a special breakfast with your family? These super simple Tie Dye Waffles are a fun way to start the day!
Ingredients
Instructions
Mix batter according to recipe directions.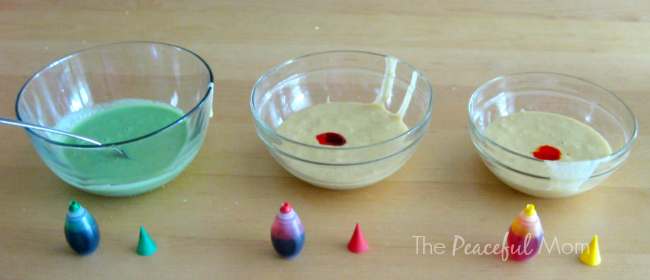 Separate batter into 3 or 4 separate bowls – one for each color you want to use. Add a few drops of food coloring to each bowl.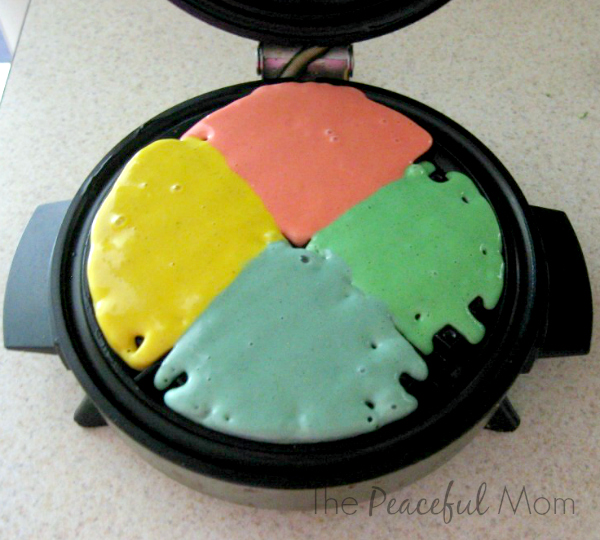 Mix food coloring into the batter and place the batter in your waffle iron.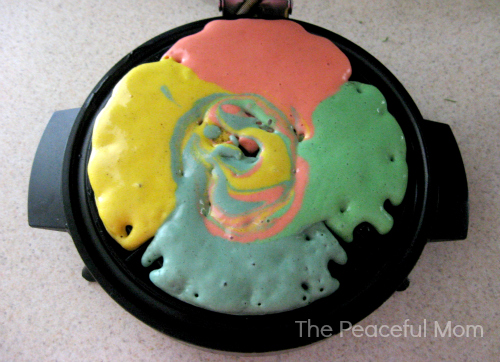 Next, using the tip of a butter knife, create a swirl in the center to combine the colors.
If you have a square waffle iron, drop spoonfuls of colored batter into each square and swirl the batter within each waffle.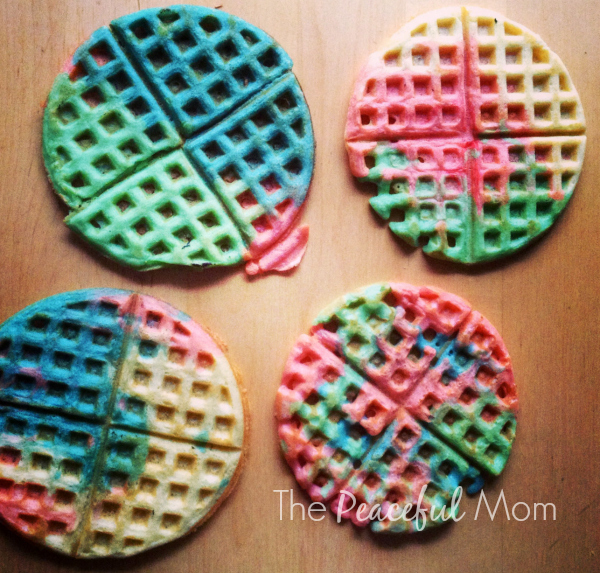 Once your waffles are cooked they will look something like this.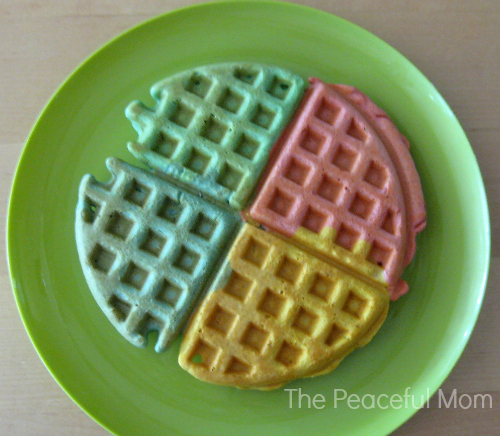 You can also cook the waffle without swirling the colors together.
How do you enjoy simple fun with your kids? Leave a comment.  🙂
I'm linking up to Gluten Free Wednesdays!
You May Also Enjoy: