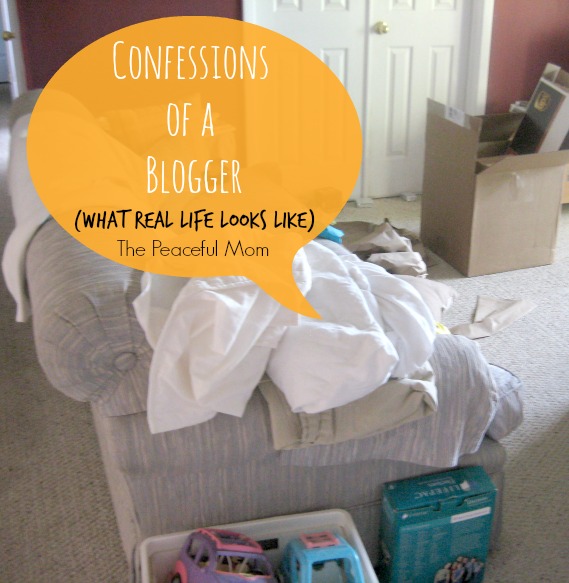 I recently received an email that went something like this:
I loved your recent decorating post. Your house looks beautiful and you make all this seem easy, but I feel frustrated because what you present on your blog seems so out of reach for me. I want to be a good wife and mom, find great deals, be creative and stay organized, but I can't seem to make my food budget work, my house is a wreck and I am overwhelmed. Help!
My heart broke a little when I read this because my intention is never to make anyone feel badly. My goal is to encourage and empower you because if I can maintain a budget with my spend-a-holism and lack of financial savvy; decorate my home with my lack of talent and skill; and stay "sort of"organized with my distractability and lack of self discipline, ANYONE CAN.
Here are a couple of things you need to know:
What you see is a glimpse
Last week I showed you a couple of photos of the more beautiful areas of my house. Right next to the fireplace was this messy bookshelf that I did not show you: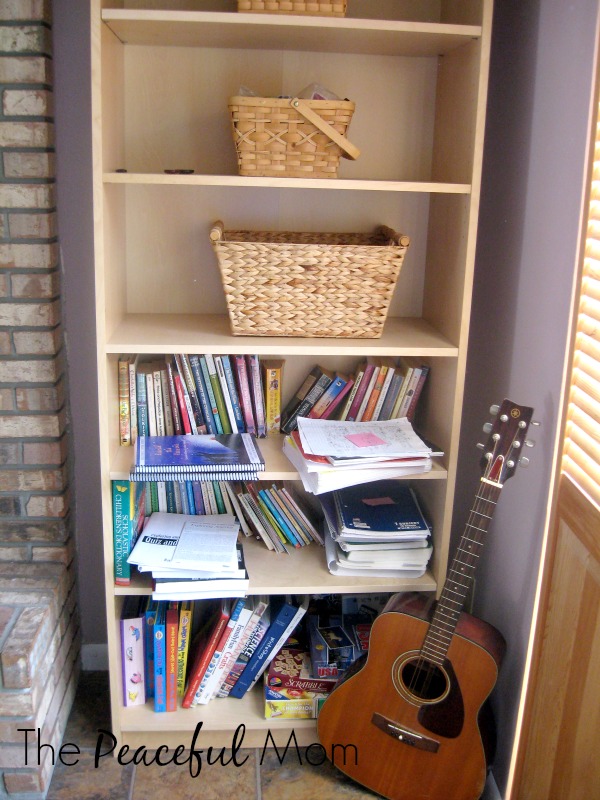 And nearby sits this chair with leftovers from my daughter's 16th birthday party three, yes three, weeks ago: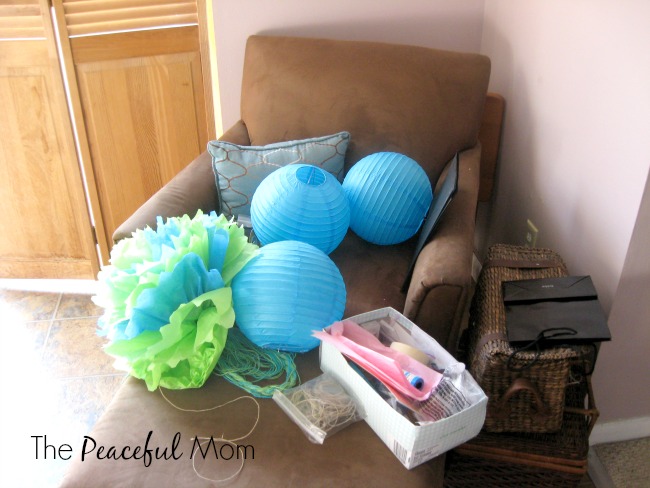 And in the room next to the office: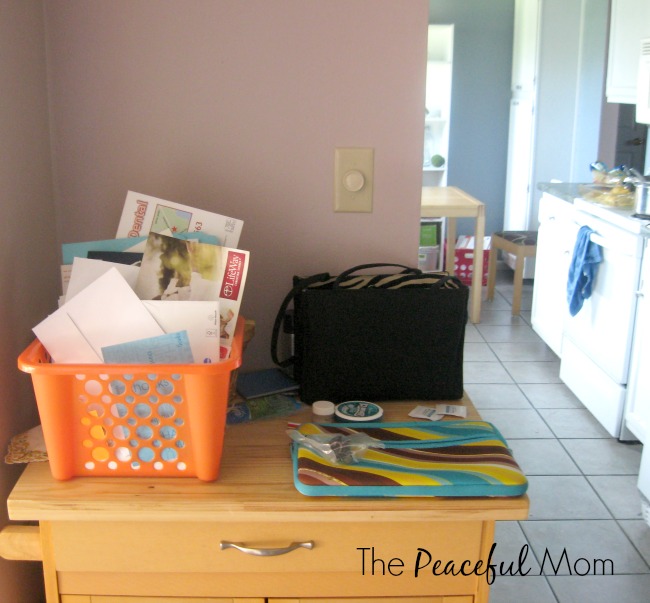 This incredible pile of mail that I need to sort through (that was actually a pile until I placed it in the basket for the photo)…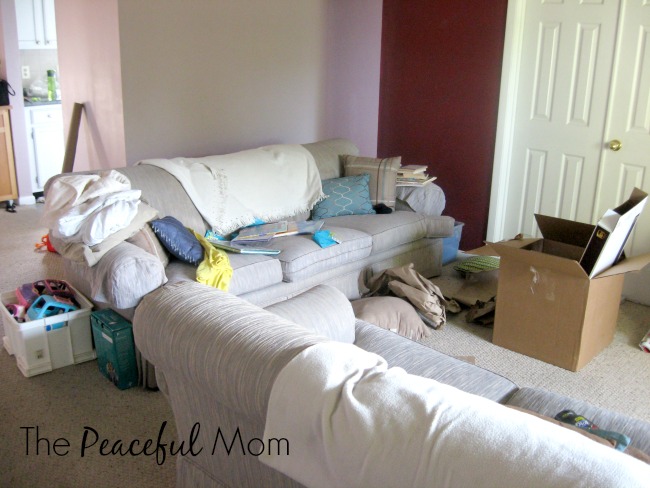 and a living room disaster.
I made decorating the kitchen shelves a priority because I am in the kitchen throughout the day and I need to look at something to keep me calm with everything else going on.
Oh, and I had leftover grocery money to spend on decorating because a stomach virus swept through the house the previous week and no one really ate anything.
Do you feel better now?
I am where I am today because of a process.
Everything you see on my blog has been a process. I am where I am now because I have developed habits and routines over the past few years. You can read about a few of the changes I made in my post 5 Small StepsThat Changed My Life.
I definitely have bad days and challenging seasons but I just keep going, kinda like the Energizer Bunny.
I have help.
We are all in different seasons of life. I have been in much busier seasons like when my children were all preschoolers. (Read How I Survived 4 Kids Ages 5 and Under for some insight into that!). Now I have four teenagers who do their own laundry and help with cleaning and cooking. Sometimes they have sandwiches for dinner because I am too tired to cook what was on the menu.
So if you ever feel discouraged by something you see here, remember that we are all in different places and there is probably a mess or a failure just around the corner from what I posted. I'm not perfect ya' know. 🙂
You May Also Enjoy: