This is a Sponsored post written by me on behalf of Kajeet. All opinions are 100% mine.
Okay, so we are those conscientious parents who said our children would not have a cell phone until they could pay for it themselves. We wanted to teach them responsibility and help them to realize that cell phones are a luxury, not a necessity.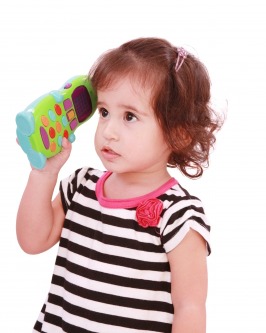 All of our parenting theories worked well while they were tiny little tots playing with the cute light up toy phone, but then they started to grow up and their friends looked like this: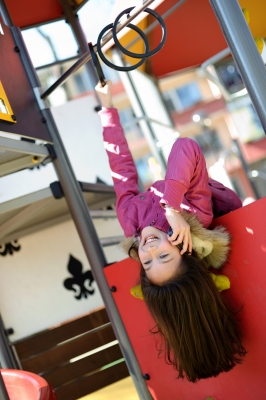 With a cell phone attached to their ear
every.
waking.
moment.
My husband and I don't really care very much about peer pressure so all of the kids' whining that "everyone else has a cell phone" fell on deaf ears, but then they wanted to be involved in every activity under the sun and we realized something.
We had a problem.
It's not very cool to call your kid's friend's cell phone to get in touch with them.
So in order to maintain our stance that the kids had to buy their own cell phones, our creative solution at the time was purchasing a pay-as-you-go "family" cell phone that the kids could take to events and activities, but not use to communicate with friends. Being the boring and protective parents that we are, we cruelly chose a flip phone without internet access. Score one for the parents.
I am happy to tell you that you can now achieve the same goal as a parent, but in a much cooler way.
Kajeet is a wireless service provider founded by three dads who wanted to design a service to help their own children safely navigate the world of mobile technology.
My absolute favorite feature of Kajeet is the parental controls. You can set time limits (no more late night texting!), block unwanted calls and manage website access.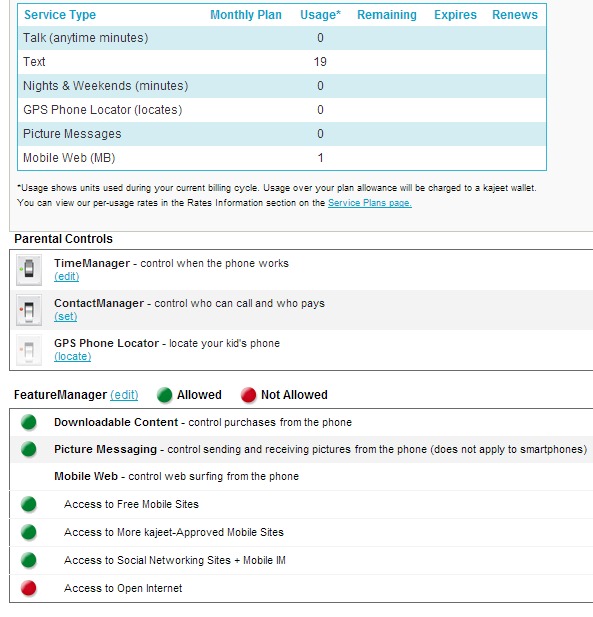 To set parental controls you simply log into your Kajeet account where you will find your current account balances and the parental controls screen. I have our phone set to allow all options except access to the open internet because our children are older. For younger children you will probably want to set stricter controls to protect them.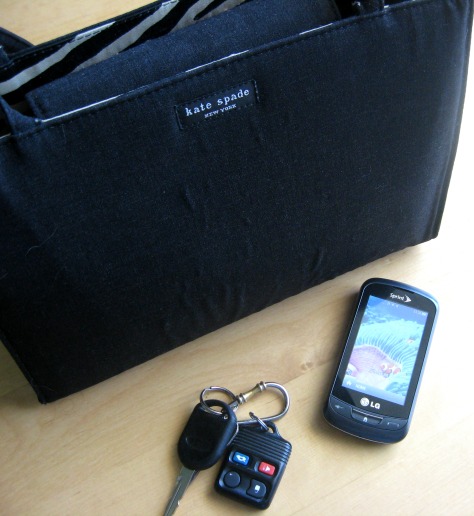 I also love that Kajeet offers super affordable service plans ($4.99 a month for the Kid Starter Plan) and you will never pay activation fees, termination fees or be required to sign a long-term contract. The service is pay-as-you-go so no more surprise cell phone bills for mom and dad because Janie and her boyfriend stayed on the phone for hours. You can even decide who pays for things like games or ringtones. Your wallet will thank you!
Other Great Features:

Find your child or his lost phone with GPS locating (included in some plans or available as an add-on).

Unlimited plans for adults and teens 13 and up are available.

Purchase phones like the Samsung Galaxy S III 4G LTE or the LG Viper 4G LTE right from the website.

Basic starter phones like the Kyocera Domino are also available.

Activate eligible and inactive devices you already own (Sprint branded phones including iPhone 4, 4S and 5).
If you choose to use Kajeet, from now through June 17, 2014 you can save 25% on all phones (except the Samsung Galaxy S4) with promo code 25OFF.
Does your child have a cell phone? What limits have you set for cell phone usage? Leave a comment.
 photo credits: David Castillo Dominici; Rosen Georgiev; FreeDigitalPhotos.net