10 Ways to Lower Your Power Bill This Summer
I love the carefree days of summer, but I don't love paying the summer power bills!
I've found, though, that if I take a few small actions I can save 20-30% on our overall bill, which leaves more money for fun! Check out these ten simple ways to lower your power bill this Summer.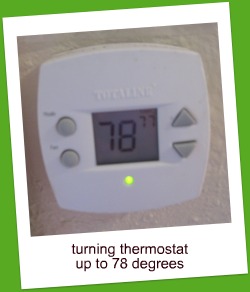 Set It and Forget It
It's tempting to adjust your thermostat throughout the day, but leaving it set on one temperature (78 degrees is best) saves energy. Your air conditioning unit won't have to work as hard to maintain the temperature as it does to cool a warm house.
Use Fans
Ceiling fans and area fans cost much less to operate than air conditioning units and can help you to feel much cooler. The fans aren't actually cooling the room though, just moving air around, so save energy by turning them off when you leave the room.
Close the Blinds
It may seem like a no-brainer, but keeping the sun out of your house will keep it cooler. Open the blinds on windows where the sun is least bright and adjust them during the day as the sun moves over your house.
Hang Your Clothes
One of the biggest energy drains in your home after your air conditioning is your clothes dryer. Purchase a drying rack or hang your clothes outside to save electricity. I literally save $20 – $30 a month just by taking this step alone.
Time Your Washing
It's more energy efficient to wash a full (not over-full) load of laundry. If you need one item clean, consider washing it by hand.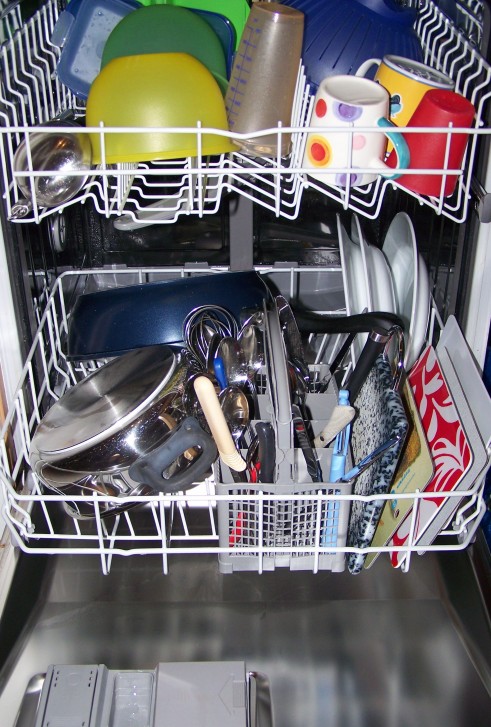 Skip the Dry Cycle
Waiting to use your dishwasher until it's full will save you money as well. Running the dishwasher half-full uses the same amount of water and electricity, but washes only half the number of dishes. You can save even more by skipping the drying cycle and letting your dishes air dry.
Change Your Filter
Keeping your air conditioning unit clean helps it to run more efficiently, as well as preventing wear and tear leading to a needed replacement. Change your filter at least once a month in the summer to save electricity and your AC unit.
Insulate
Add extra insulation such as weather stripping around windows and doors, and check your attic to see if insulation needs to be increased. Keeping the heat out enables your house to stay cooler and your air conditioning to work less.
Unplug
Many items around the house are draining power just by being plugged in.  10%-15% of home energy use results from these phantom energy drainers. Unplug the toaster, coffee maker, cell phone charger and other electric sucking items when not in use. You can also plug televisions, dvd players and stereos into a power strip and turn them off easily when not in use.
Watch Your Doors
If you have children going in and out of your house keep an eye on your exterior doors to make sure they are being completely shut. You can also close interior doors and close vents in rooms that are unused or which become too cold so that air flows to warmer rooms.
In addition to these ideas, you may also want to have your local power company do an energy audit to find hidden energy drains.
How do you keep your power bill lower in the summer? Leave a comment.
We can do this!
 
Want a simpler life?
Join our simplifying, organizing, life-changing community!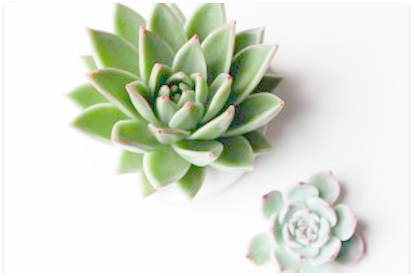 Click here to join The Peaceful Mom Community!
Get weekly encouragement & 10 Minute Organizing Tips
PLUS access to our Organizing and Printable Library including:
10 Minutes a Day Declutter Calendar — focus on one small area each day of the month
Organizing Printables – to organize your life one baby step at a time
Monthly Gifts – because who doesn't love a surprise?

You May Also Enjoy: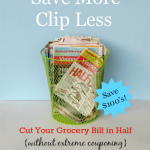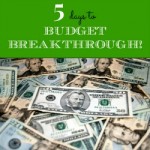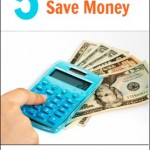 Make Money Online!
Click here for a complete list of The Peaceful Mom's recommended survey sites.