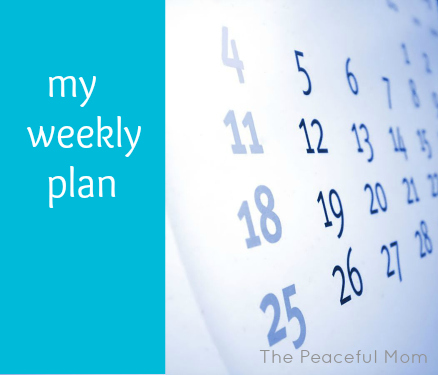 Get Organized!
One of the primary ways that I am able to stay peaceful and ensure that I am living my true priorities is by making a detailed weekly plan. (It also helps me to save money!).
Take a look at my plan and create your own with my FREE customizable planner! Read more details about how I plan here.
Even though I haven't posted my plan for a couple of weeks, I have made one each week (can't live without it!). Hopefully I can get back on track with posting them. 🙂
This is a big week for us as we prepare for my daughter's 16th birthday party on Friday. We are having a "Mad Hatter Tea Party" in the style of Tim Burton's Alice in Wonderland. I will be sharing photos soon, but I wanted to tell you a cool story.
Of course we have a budget for the party, so we have been borrowing items from friends, re-purposing some things we already own and visiting the thrift store for new items.
When you think of Alice in Wonderland the main characters that come to mind are Alice, the Mad Hatter, the Queen of Hearts and of course, the March Hare. We had not had much luck in finding anything to represent the March Hare and then I walked into the thrift store last week to find this guy:
A rabbit who just happens to be wearing a top hat and a waist coat.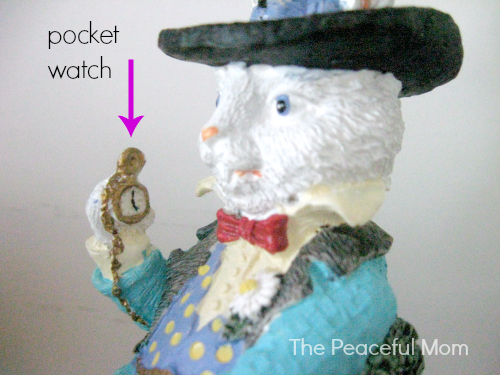 He even has a pocket watch, but just so there is no mistaking that this little fellow was meant for us, he is dressed in the colors we are using for the party. You may believe it is a coincidence, but I believe that it is evidence of God's personal care for us. He cares about the smallest details in our lives when we love Him and listen to Him.
So back to this week's plan:
PERSONAL – go to bed by 10 p.m., drink 6-8 glasses of water, walk at least 3 days and take my vitamins daily
PEOPLE –  date with hubby, work with daughter on party plans
PASSION –  art journal time, read 30 minutes a day
PURPOSE –  respect and encourage my husband, listen to and hug my children daily, write daily on the blog and my current writing project
PROJECTS – get ready for the party: decorations, food and fun!

As a gift to my readers, you can now print your own customizable Weekly Plan! Click here to subscribe to The Peaceful Mom Weekly eNotes and you will receive access the download link along with my e-book Stress Free Meals and some other fun bonuses.
Click the download link and type your info for the week into the planner. Once you are done, right click the form to print and check off each task as you complete it.
(You can see all of the FREE printable planners I have available here.)
What do you have planned this week? Leave a comment. 🙂
You May Also Like: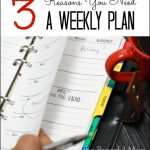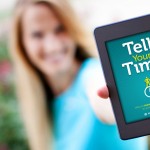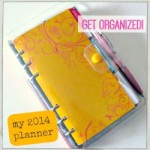 Make Money Online!
Click here for a complete list of The Peaceful Mom's recommended survey sites.