This post brought to you by Fresh From Florida. All opinions are 100% mine.
It's almost summer and I know lots of you will be vacationing in Florida so I wanted to let you know about something to look for while you're enjoying the sunshine state.
As you probably know, Florida has terrific fresh produce available because of the awesome climate. If you love fresh produce as much as I do, you will want to visit one of the restaurants in The Talk of the Town Restaurant Group. These restaurants have partnered with Fresh From Florida to offer fresh, local Florida produce and seafood on their menus.
You can visit:
-Johnnie's Hideaway
-FishBones
-MoonFish
-Charley's Steakhouse
-Vito's Chophouse
My husband and I were recently able to enjoy a visit to FishBones and sample some of the Fresh from Florida options on their menu.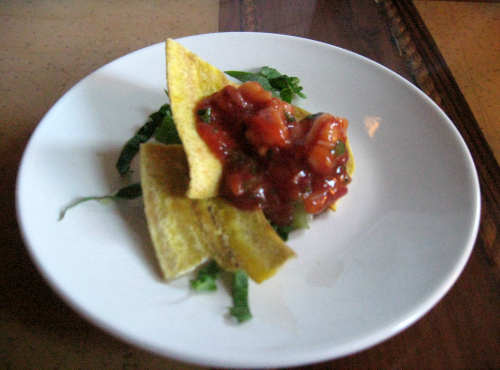 We started with the Key West Pink Shrimp prepared with Key Lime juice, avocado and Bermuda onions and served on crispy plantain chips, which were a fun surprise.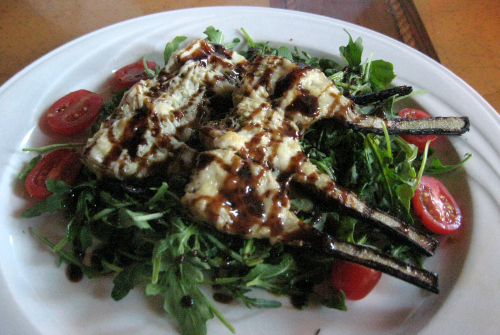 Next we tried the Wood Grilled Baby Artichokes (another Fresh from Florida selection) which were prepared with aioli and parmesan then drizzled with a balsamic reduction before serving. I am always a fan of artichokes and these were rich and tangy.
FishBones also offers cajun breaded and fried Florida gator tail as an appetizer for those of you who are more adventurous!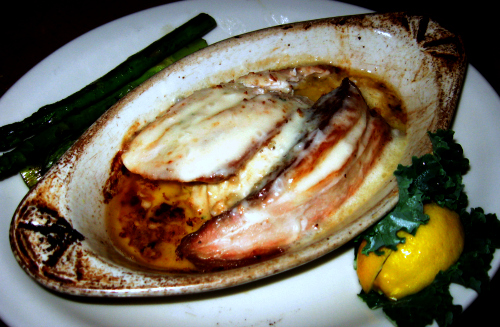 There are several Fresh from Florida main course selections including Red Snapper and Florida Orange Duck. I really enjoy fresh fish so I chose the fresh Florida Cobia with a crab preparation. The butter sauce made this fish melt-in-your-mouth delicious.
With a tight budget it's not always possible to visit a nice restaurant (our dinner was sponsored), but you can easily enjoy the locally grown produce when you visit Florida and take some home with you.
Follow Fresh From Florida on Facebook or Fresh From Florida on Twitter for fun events to check out when you visit as well as delicious recipes like the Florida Strawberry Parfait.
What's your favorite Florida produce or seafood item to eat when you visit? Leave a comment.