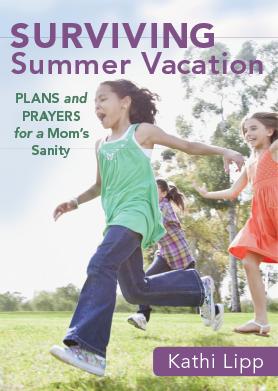 Summer is almost here and you will have lots of time to spend with your kids – and that can be a good thing or a bad thing. My friend Kathi Lipp has a great FREE resource for you to make that time with your kids a good thing!
Surviving Summer Vacation is a fun-packed e-book with lots of ideas to make your summer spectacular. When you download the free e-book you will also receive access to a free Kindle or Nook edition being released on May 6th as well as 10 PDF downloads to make your summer as smooth as possible.
Here are just a few of the topics covered:
And Summer Begins
Responsibility
Mom Time
Gardening
Reading
Music
Creative Activities
Food
Adventure
PLUS! You will also receive a Sneak Peek of Kathi's next book I Need Some Help Here! Hope for when Your Kids Don't Go According to Plan.
Click here to sign up for Kathi's email list and download your free Surviving Summer Vacation e-book!