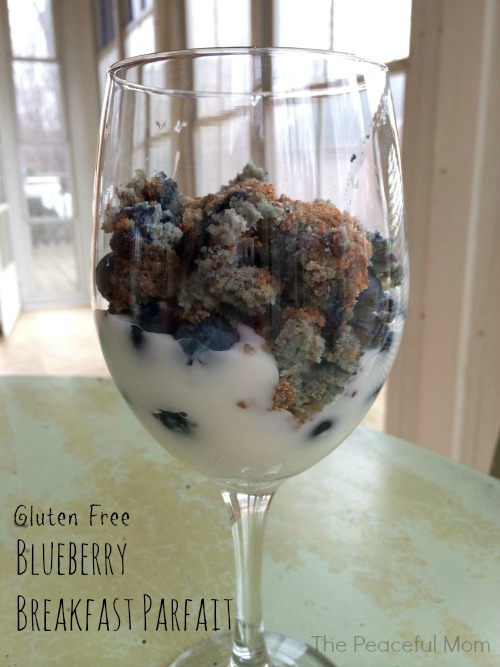 Breaksfast Idea: Gluten Free Blueberry Muffin Parfait is a guest post by Wendy.
My plans for this post were to prepare a gluten-free version of my family's favorite blueberry muffins. I did that but they did not hold together and started crumbling as I took them out of the muffin tins.
Since the muffins were crumbling, I improvised and decided to get creative with a Blueberry Muffin Parfait.
I hope you enjoy it as much as I did!

Ingredients
blueberry muffins
6 ounces of vanilla yogurt (I used a dairy free version made by So Delicious)
1/2 cup fresh blueberries
Instructions
Prepare this Delicious, Moist Gluten Free Blueberry Muffin Recipe.
Once muffins have baked and cooled, follow these instructions:
Layer half of the vanilla yogurt, half of the  blueberries, and 1/2 muffin (crumbled) in a parfait cup or wine glass.
Create a second layer of each ingredient.
Serve!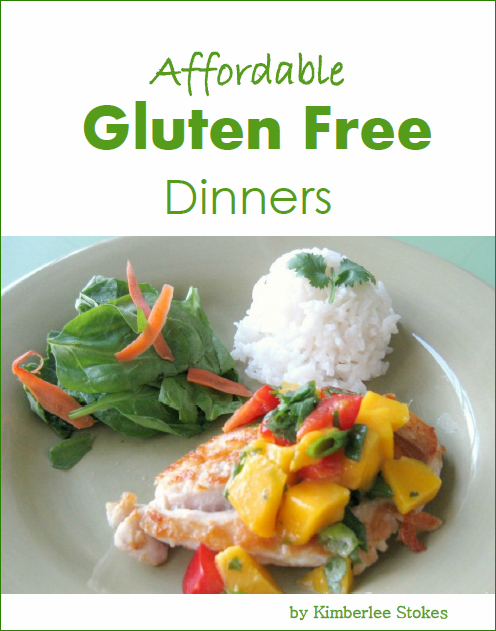 Click here to sign up for my Gluten Free Recipe Club and get my ebook Affordable Gluten Free Dinners FREE!
Wendy is a homeschooling mama to five who loves to encourage others along the homeschooling journey. She also considers herself a 'foodie' and is always ready to try a new recipe in the kitchen. You will find Wendy writing about homeschooling, faith, food, and family over on her blog, Striving to Follow Him. Be sure to visit and connect with Wendy on Facebook, too!
I'm linking up to Gluten Free Wednesday! and Allergy Free Wednesday!
You May Also Enjoy: