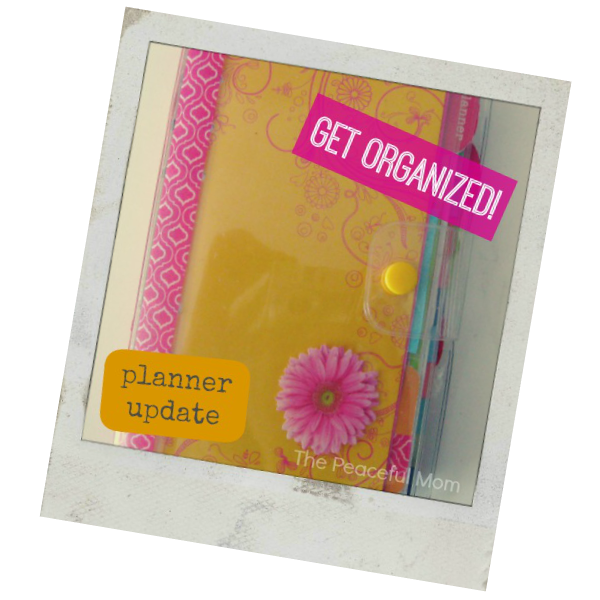 A couple of months ago I shared my new planner with you (click here to read more), and earlier this week I shared my latest planner updates here.
Using a planner helps you to stay focused on your goals and to schedule your priorities so that you can live your true values.
Whether you use digital planners and apps or a paper planner, the important thing is to find what works for you. As I mentioned last week I prefer a paper planner because I am very visual and it gives me a creative outlet.
Today I am sharing the second half of my planner with you.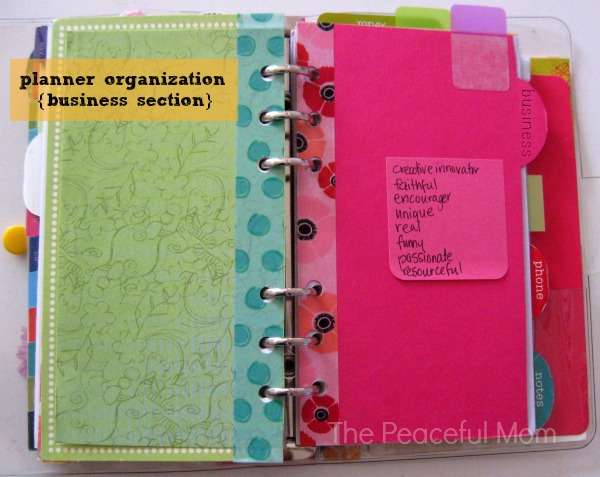 After the Motivation and Planning sections I mentioned in my last post, I have my business section. On the front divider of this section I have a sticky note with adjectives that friends have used to describe me. This little note reminds me to focus on the business goals that best reflect who I am.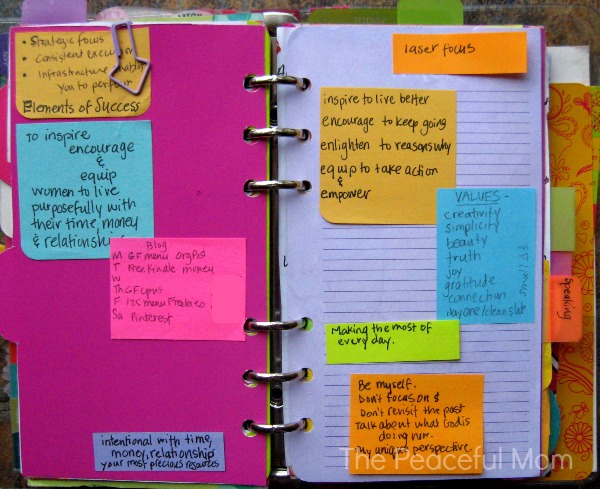 The next page contains the Elements of Success for any business, my weekly blog plan and some inspirational notes to help me remember my mission in writing and speaking. I love using sticky notes because they are colorful and each idea is self-contained rather than a jumble of writing all over the page.
The next page in this section has sticky notes with my specific business goals such as books I want to write, projects to complete and ways to improve professionally. I also have a section with ideas for speaking engagements (the orange sticky tab).
Next I have a plastic note divider where I keep a running list of items I need to buy. I like using sticky notes here because I can easily remove them when the list is completed.
Following that I have a section with a one page listing of upcoming events, a phone section with numbers and addresses, and a notes section with blank paper to add to other sections of the planner when I need them.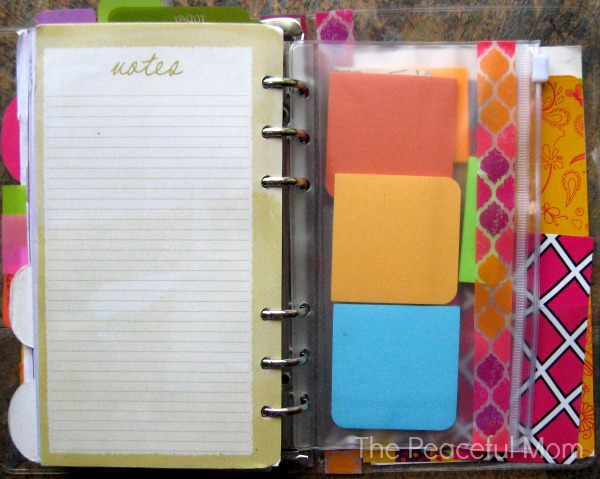 The last part of my planner is where I keep my supplies including sticky notes and decorative stickers. I have more supplies that I keep at home, but these are available if I need to make a note while I am out.
How do you stay organized and focused on your life priorities? Share in the comments. 🙂
You May Also Enjoy: