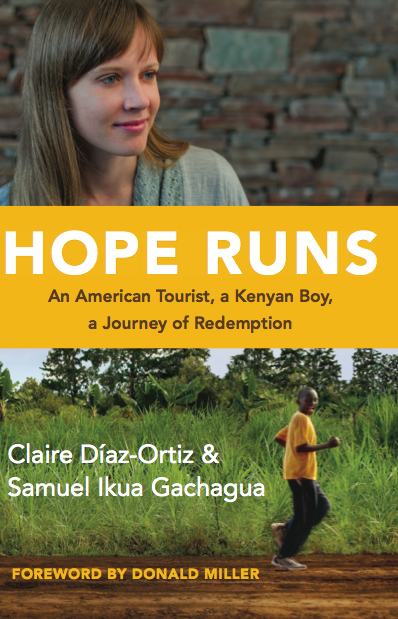 Thanks so much to everyone who participated in the Hope Runs Book Giveaway! The five randomly selected winners are:
Anne:
"I find it inspiring when someone has the courage to be themselves and not care what others think."
Deanna:
"My "sister from another mother" Michelle inspires me. With multiple auto immune disorders and reconstructive back surgeries, she still loves and serves her family, community and extended family with faith and grace. I am humbled by her…"
Denise:
"I am inspired by my 3 boys who never give up no matter what! They each have different challenges, but they never cease to amaze me!!"
Mara:
"My kids inspire me…and God. I am also inspired by those that have gone before. I just finished reading a book on the life of concentration camp survivor, Corrie ten Boom. Her life is completely amazing and certainly inspiring. I encourage anyone to read it as it will change your life perspective."
Carol:
"I am inspired by my Lord and Savior Jesus Christ and those around me who are striving to serve him and show his grace daily to those around them."
Congratulations to the winners!
Stay tuned to The Peaceful Mom for more great giveaways including one this next week for movie lovers!