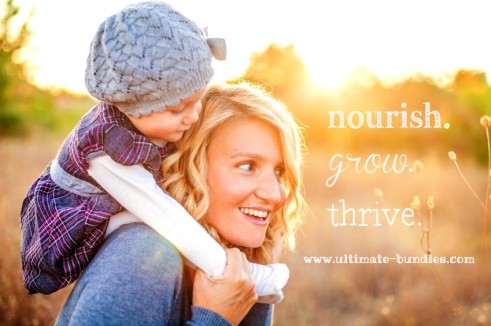 Do you ever feel like you could do a better job with your finances, your parenting and your other responsibilities?
I do too and I am constantly looking for ways to live better and use my resources wisely.
As you know, I only recommend offers that represent an exceptional value to my readers and if you're like me, you will want to take a look at the tools available in The Ultimate Homemaking Bundle  – a complete library of great eBooks to help you win with money, work from home, be a better mom and more — a truly valuable knowledge base you'll use for many years to come.
You'll receive great resources like these:

Working From Home & Blogging
Winning With Money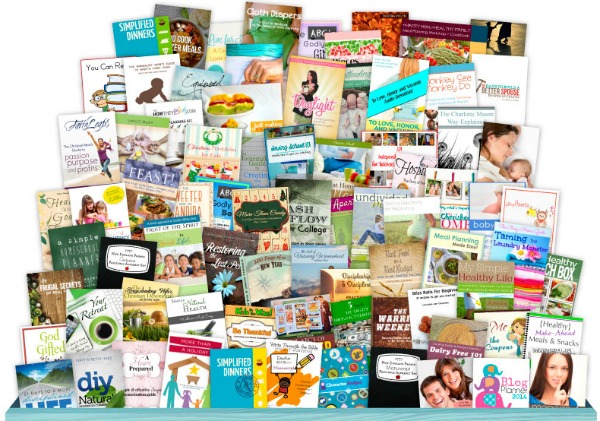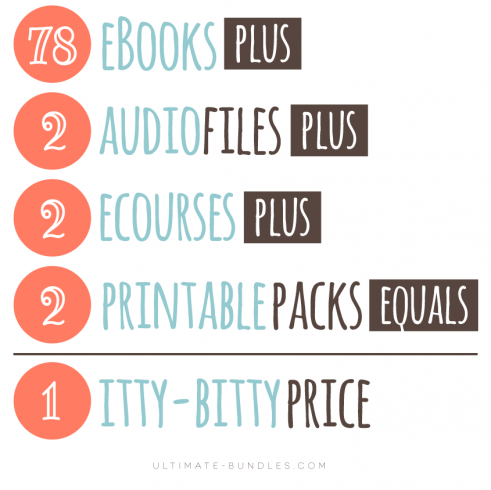 (Click here to see all of the titles included.)
PLUS get these bonus deals:
These deals are worth over six times the price of the Ultimate Homemaking Bundle, so you're getting exceptional value for your money!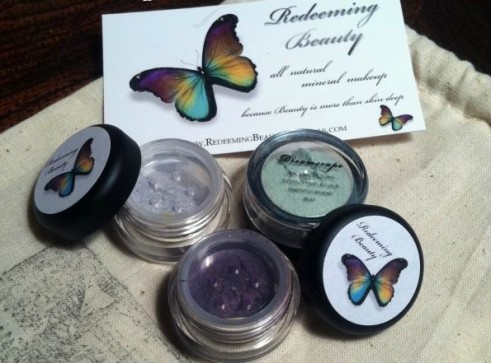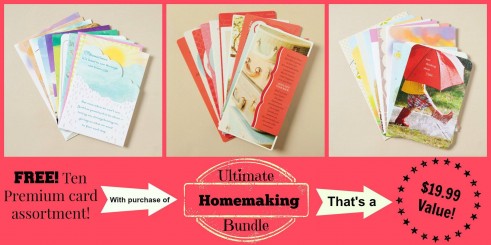 PLUS:
(Please Note: Some offers require a minimal shipping charge.)
Purchased separately these resources cost a total of $698 (not including $200+ in bonuses!), but you can have all of them for $29.97!
Or, for just an extra $10, you not only get the full set of PDF files, but also a bonus set of Kindle editions, perfectly formatted for easy Kindle reading. This has been a popular request over the years and I'm excited to say it's now available!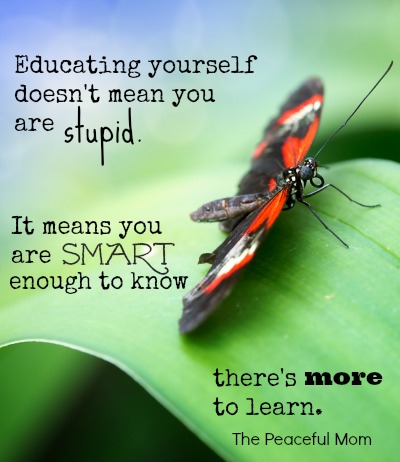 I realize this is an investment, but I promise you that the tools you will receive are well worth the money. And if you don't agree, the bundle has 15 day money back guarantee – no questions asked!
Click below to purchase:
This bundle is available for 6 days only, from 8 a.m. (EST) on Wednesday, April 23 to 11:59 p.m. (EST) on Monday, April 28th.
Disclosure: I have included affiliate links in this post. Read our disclosure policy here for more information. Read the fine print about this bundle and read the answers to frequently asked questions about the bundle.
Click here for more DEALS & FREEBIES to help you save money!