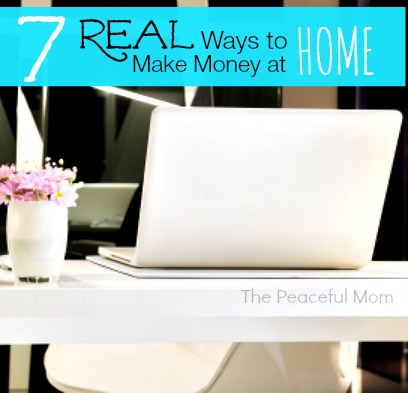 7 Real Ways to Make Money from Home
If life just seems to be getting more and more expensive and you (like many families) need to find a way to bring more money into your household, here are a few ideas for real ways to bring extra cash into your home quickly.
Post On Fiverr
Fiverr is a website that allows you to sell your service for $5. People are offering everything from taking a picture holding a sign to recording a voice over in a British accent. There is even an offer to prank call a friend. Five dollars may not seem like much, but if you have a skill that you can offer in small "bites", and you have some creativity, Fiverr can be a great way to earn some extra cash. Alternatively, you might find local news sources to advertise your services for a super cheap price and achieve the same effect.
Use the Amazon Trade-In Program
One quick way to make some extra money is to trade your used items using the Amazon Trade-In Program. Gather the items you want to sell, check the going price, print a label and receive a credit to Amazon for your items. While Amazon credit isn't cash, there are many items that you can buy there such as these household items that I buy on Amazon..
Click here to read all the details for the Amazon Trade-In Program.
Recycle for Money
Speaking of used items you have around the house, one man's trash is another man's treasure and you can make lots of money by recycling the right kind of items.
Collect aluminum cans and take them to a local recycling center. (Check with the center beforehand to find out their requirements.)
Buy wedding and prom dresses at the thrift store and resell them to consignment stores. (Check with the consignment store first to find out what they will accept.)
Salvage & repair or paint old furniture to resell on Craigslist.
Buy used collectibles, books and children's items at yard sales and resell them on eBay.
Search with Swag Bucks
Another one of my favorite ways to earn easy money is using Swag Bucks just for doing the things you already do online like using search engines, printing coupons, watching videos, or making online purchases. Your Swag Bucks can then be redeemed for a variety of gift cards like Starbucks, Target and other retails, or for PayPal credit.
Our family has been using Swag Bucks since 2009 and those Amazon gift cards and PayPal credits come in very handy for purchasing gifts or household items as I mentioned above. The easiest way to earn is by using Swag Bucks as your search engine instead of Google or Bing and you can even download a toolbar so searching is easy. It usually takes a few weeks to earn enough for a $5 Amazon gift card, but if you have more time, you can earn more easily.
Click here to sign up for Swag Bucks for free!
Complete Online Surveys
Another easy way to earn money online is to complete surveys for marketing companies. Click here for a list of my favorite survey companies to sign up with and details about how they work. You certainly won't get rich with online surveys, but you can definitely bring a little extra money into your household.
Start a Business
Starting your own business may seem daunting, but the truth is that if you have a talent or skill that you can offer others, you can make money. Have a set of professional-looking business cards printed, set up a separate checking account for all of your business money and you are ready to go. A few ideas to get you started:
Become a virtual assistant (See my fave book The Bootstrap VA in my Fave Books HERE for a great book!)
Offer babysitting or after-school care (check with your local municipality for regulations.)
Open an Etsy store to sell hand-made items.
Clean houses or offer a garage cleaning service.
Offer a tailoring service for busy professionals.
Teach a class to adults or children in your area.
Make sure to check with a tax professional concerning how your business income will affect your tax filing.
Be Creative
Readers have told me about many money making ideas that I haven't tried such as donating blood plasma for money or participating in medical studies. With a little research you may find an idea that you can use or it may spark an idea for your own service business. The best way to make money is to find something that no one else wants to do or has the time to do then do it for them.
You can begin with a few short-term strategies and then work up to longer-term strategies such as building your own business. Your ability to make money is only limited by your willingness to work hard and your ability to create opportunities for yourself.
If you have other great ideas for making money from home, leave a comment!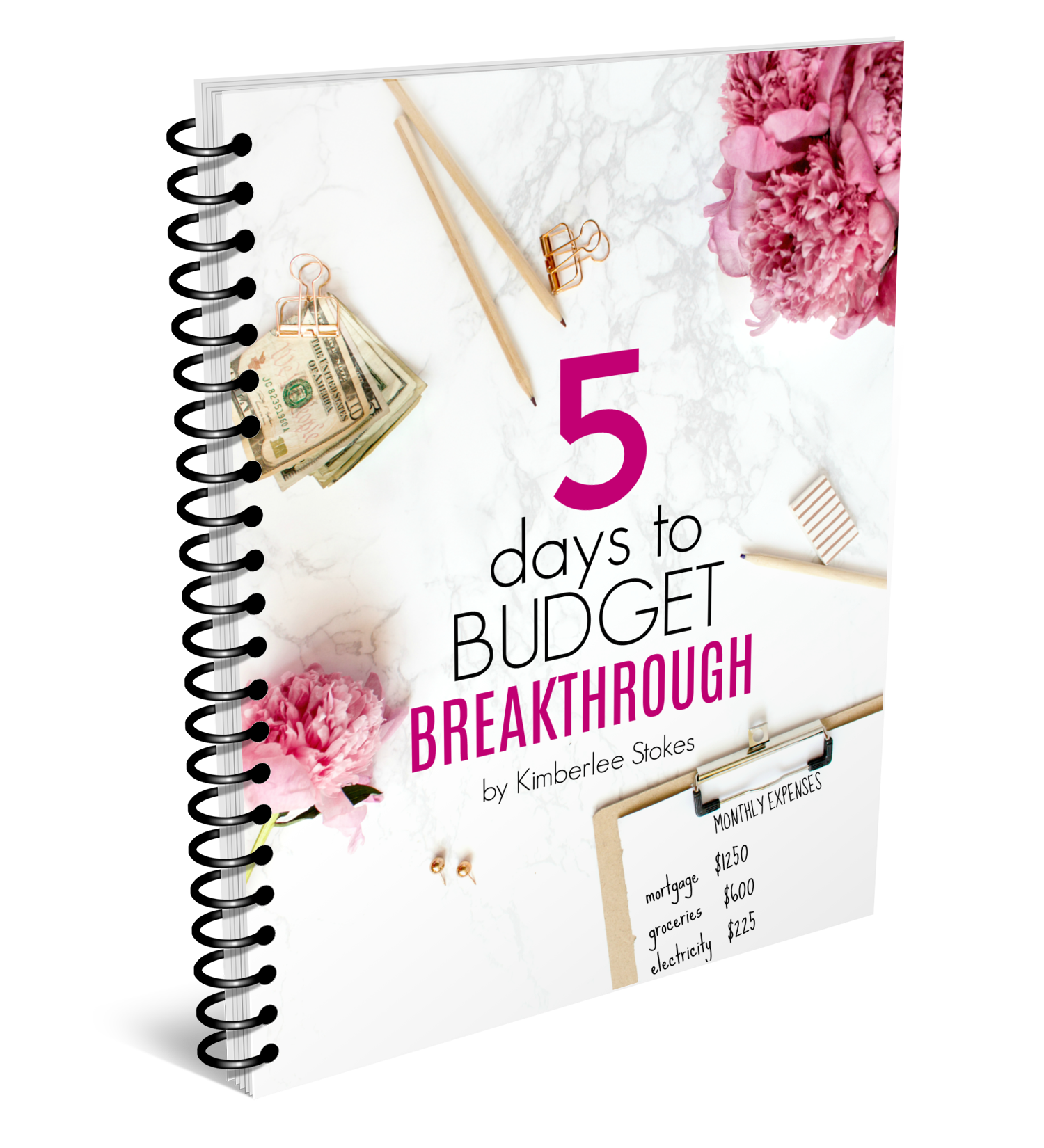 Want to save money but you just can't seem to get the money in the bank? Do you try to budget but fail miserably?
5 Days to Budget Breakthrough will show you simple steps that you can take to change your money and your life!
Click here to read what others are saying about this mini-course!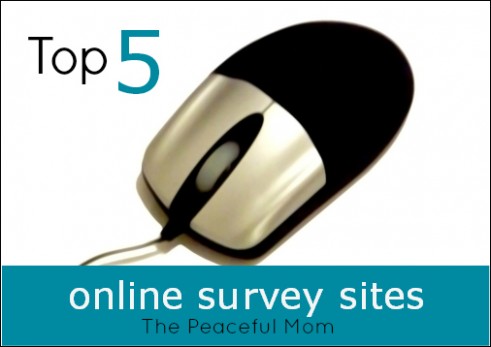 Click here for a complete list of The Peaceful Mom's recommended survey sites.
photo credit: Vichaya Kiatying-Angsulee; freedigitalphotos.net